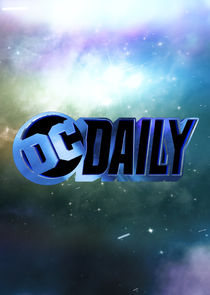 DC Daily offers DC Universe members an added depth of news content that ties back to the original series, comics and community on the service. DC Daily is hosted by a variety of faces familiar to DC fans, with special guests and other co-hosts joining the daily cast. The DC Daily format includes 'Headlines,' a run-down of daily news briefs; 'Reports,' a single-topic segment that features an in-depth interview or deep-dives into an upcoming book, film or series; and 'Talk,' a panel discussion including in-depth analysis about today's hottest topics and news, which is exclusively available only to DC Universe members via the subscription service.
Series Overview
Rating
imDb Rating: 7.9 (58 Votes)
Metascore: N/A
Plot
DC Daily is a five-days-a-week web-series offering an unprecedented look inside the world of DC. Featuring a team of hosts and regular first looks and exclusives, each episode offers news, ...
Details
Rated: N/A
Released: 15 Sep 2018
Runtime: N/A
Genre: N/A
Director: N/A
Writer: N/A
Actors: Tiffany Smith
Language: English
Country: USA
Awards: N/A
Total Seasons: 2
Previous Episode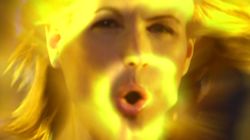 Birds of Prey Gets a Full House!
Episode 1x293; Nov 11, 2019
The cast reviews Birds of Prey Episode 5, "Sins of the Mother"
Previous Episodes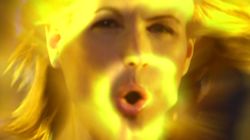 1x293: Birds of Prey Gets a Full House!


1x292: Ideas United: Pitch Your Unscripted Show!


1x291: The Misadventures of Beast Boy & Superboy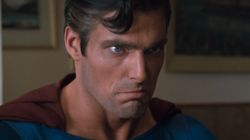 1x290: Movie Club: Superman III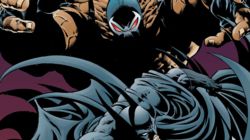 1x289: All Hail Saint Batman!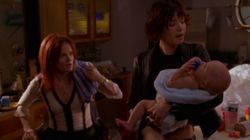 1x288: Three Birds and a Baby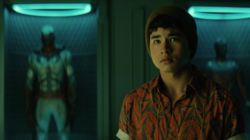 1x287: The Death of Jericho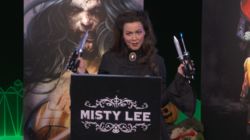 1x286: A Very DC Daily Halloween Special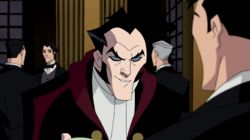 1x285: Batman vs Dracula!

View All Episodes
Cast
Tiffany Smith as Anchor
Sam Humphries as Co-Host
John Kourounis as Co-Host
Markeia McCarty as Co-Host
Brian Tong as Co-Host
Clarke Wolfe as Co-Host
View Full Cast
Skip to:
Season 1
| Episode No. | No. Overall | Title | Airdate | Runtime | Summary |
| --- | --- | --- | --- | --- | --- |
| 1 | 1 | Batman Day | 2018-09-15 | | The DC Daily cast celebrate Batman Day along with the launch of DC Universe! The voice of Batman in Batman: The Animated Series, Kevin Conroy, gives some insight into the show's historic run. And the DC Daily panel reminisce about their favorite Batman memories and more! |
| 2 | 2 | Introducing the New Joker + The Legacy of George Perez (Part 1) | 2018-09-17 | | DC announces new writers and books coming later this year, mobile game DC Legends has a PVP event celebrating Batman Day, we check in with Tom King's Twitter, spotlight The Adventures of Superboy in DCTV, and we look ahead at Mister Miracle #11, Pearl #2, and Damage #9. George Pérez talks New Teen Titans. The cast of DC Daily sit down and discuss the anime feature, Batman Ninja. |
| 3 | 3 | Wonder Woman Run, 1990s THE FLASH & The Legacy of George Perez (Part 2) | 2018-09-18 | | Fans get a glimpse of Joaquin Phoenix as the Joker and Scribblenauts Unmasked: A DC Comics Adventure gets a console port. George Pérez talks Crisis on Infinite Earth. Hector Navarro and the DC Daily panel discuss the 1990 Flash pilot. |
| 4 | 4 | Vertigo's Border Town, DC Black Label, and Anatomy of a Metahuman! | 2018-09-19 | | DC announces a second printing for the first issue of the sold out smash-hit Vertigo book, Border Town, and DC Black Label launches today. Ming Doyle talks Anatomy of a Metahuman. The DC Daily panel breaks down the classic 2004 limited series Identity Crisis. |
| 5 | 5 | Stargirl, Titans Premiere, and Birds of Prey! | 2018-09-20 | | Huge casting announcements are made as DC Universe's Stargirl has found its lead and the Arrowverse gets its Lois Lane. George Pérez reflects on his career and talks Wonder Woman. The DC Daily panel breaks down the three-part pilot for Justice League: The Animated Series. |
| 6 | 6 | Hawkman, DC Collection by Jim Lee, and Harley Quinn #50 | 2018-09-21 | | The "DC Collection by Jim Lee" launches, Jeremy Davies joins the CW Crossover event, and our panel examines the week's biggest news. |
| 7 | 7 | Batman and Teen Titans Giant #3, Watchmen TV, Batman: The Animated Series! | 2018-09-24 | 5 | Brian Michael Bendis takes on a new Batman story and Trent Reznor scores The Watchmen. Today's panel discussion: The Dark Knight Returns graphic novel. |
| 8 | 8 | Young Justice Pilot, Girl Scout cookie Pro Contest, Deathstroke Vs Batman History | 2018-09-25 | | Todd Phillips posts an official photo of Zazie Beetz in the new Joker film and the DC Super Hero Girls team up with the Girl Scouts of the USA. John Kourounis takes a look at Batman vs Deathstroke and today's panel reviews the Young Justice pilot. |
| 9 | 9 | Birds of Prey Movie And Heroes in Crisis #1! | 2018-09-26 | | Margot Robbie's Birds of Prey film gets a release date, Black Lightning casting news, and our panel discusses the Death of Superman comic in today's DC Daily. |
| 10 | 10 | CW's Crossover Elseworlds, Batman Curse of the White Knight, and Primal Age | 2018-09-27 | | The Arrowverse crossover event will feature the Monitor, Constantine gets an R-rated animated feature, Batman: White Knight announces a sequel, and our panel looks at the two-part pilot of Static Shock. |
| 11 | 11 | Lego DC Supervillains, Titans, and Bordertown | 2018-09-28 | | Dark Knights: Metal gets a vinyl soundtrack, LEGO DC Supervillains gets a new trailer, we've got new Titans clips, and our panel breaks down the rest of the week's news. |
| 12 | 12 | DC is going to NYCC, and Dan DiDio talks foil covers and 100-Page Giants! | 2018-10-01 | | We break down the panels you need to see if you're heading to New York ComicCon, and our DC Daily panel looks back at the classic two-part Batman: The Animated Series episode Robin's Reckoning. |
| 13 | 13 | Episode 13 | 2018-10-02 | | Action Comics #1000 gets a deluxe edition, DC Super Hero Girls: Legends of Atlantis releases, and our DC Daily panel takes a look at the first episode of the Teen Titans 2003 animated series. |
| 14 | 14 | Episode 14 | 2018-10-03 | | Krypton has cast it's Lobo, Volume Two of Wonder Woman: Earth One releases today, and our panel takes a look back at 1980's New Teen Titans #1. |
| 15 | 15 | Episode 15 | 2018-10-04 | | Tons of casting news for DC Universe's Harley Quinn and Doom Patrol, a slew of new collectibles were revealed at New York ComicCon, and the DC Daily panel looks at the Justice League vs. Teen Titans animated movie. |
| 16 | 16 | Episode 16 | 2018-10-05 | | More news from New York Comic Con including an interview with Marv Wolfman about the new Primal Age action figure line, and the DC Daily panel reacts to new Harley Quinn and Doom Patrol castings. |
| 17 | 17 | Episode 17 | 2018-10-08 | | Whitney Moore and Harley Quinn Smith hit the New York ComicCon floor to talk to Tom King, Brian Michael Bendis, and more, we get our first look at Emmett J. Scanlan as Lobo, and our panel discusses the 1984 Supergirl movie. |
| 18 | 18 | Episode 18 | 2018-10-09 | | The Flash season five and Black Lightning season two premiere tonight on The CW, we get our first look at CW's Batwoman, and our panel discuss "The Feminium Mystique" from the Lynda Carter Wonder Woman TV series. |
| 19 | 19 | Episode 19 | 2018-10-10 | | We get a first look at the interior of Geoff Johns and Jason Fabok's Batman: Three Jokers, Peter J. Tomasi is confirmed as lead on next year's Detective Comics #1000, and our panel looks back at 1984's Teen Titans #1, which kicks off the second volume of the book. |
| 20 | 20 | Episode 20 | 2018-10-11 | | James Gunn joins the DC family, The Flash is getting the Year One treatment, LEGO DC Supervillains gets a launch trailer, and our panel discusses the Teen Titans episode "Sisters". |
| 21 | 21 | Episode 21 | 2018-10-12 | | Titans premieres today, Supergirl premieres on Sunday, and our panel breaks down the news of the week! |
| 22 | 22 | Episode 22 | 2018-10-15 | | Other History of the DC Universe's cover is revealed, Arrow premieres tonight, and our panel breaks down the first episode of Titans! |
| 23 | 23 | Episode 23 | 2018-10-16 | | On today's show: Lego DC Supervillains launches, Pennyworth casts its Alfred, Watchmen gets cryptic and lots of spoilers for the Arrowverse Elseworlds crossover. Plus DC Daily talks Justice League: The Flashpoint Paradox. |
| 24 | 24 | Episode 24 | 2018-10-17 | | We look at the alternate cover for The Green Lantern #1 from Frank Quitely, and the crew talks about the pilot episode for TV's Constantine. |
| 25 | 25 | Episode 25 | 2018-10-18 | | We prepare to celebrate the #DayofWonder on Sunday and the cast talks about Green Arrow: The Longbow Hunters #1. |
| 26 | 26 | Episode 26 | 2018-10-19 | | We get some details on Other History of the DC Universe, and Whitney Moore gets a special makeover from NYX Professional Makeup. |
| 27 | 27 | Episode 27 | 2018-10-22 | | Legends of Tomorrow season four premieres tonight, and the cast discusses episode two of Titans. |
| 28 | 28 | Episode 28 | 2018-10-23 | | Wonder Woman 1984 gets a new release date, Gotham gets its Bane, and Pennyworth finds its first villain. The DC Daily team also looks at LEGO DC Supervillains and the "Little Girl Lost" episode of Superman: The Animated Series. |
| 29 | 29 | Episode 29 | 2018-10-24 | | New 100-page Giants are out this week, Rick Baker shows off how he created his Joker bust, and the cast chats about Batman: The Long Halloween. |
| 30 | 30 | Episode 30 | 2018-10-25 | | Reign of the Supermen gets a release date, Greg Capullo shows off his variant cover for the first issue of The Batman Who Laughs, and our panel is joined by special guests Paul Dini and Misty Lee to talk about Batman: The Animated Series episode "Zatanna". |
| 31 | 31 | Episode 31 | 2018-10-26 | | Madame Xanadu joins DC Universe's Swamp Thing, we've got another awesome giveaway, and Paul Dini chats with the crew about "Joker's Favor" from Batman: The Animated Series. |
| 32 | 32 | Episode 32 | 2018-10-29 | | Alan Tudyk's role in Harley Quinn is revealed, we play some more LEGO DC Supervillains, and the cast talks about the latest episode of Titans. |
| 33 | 33 | Episode 33 | 2018-10-30 | | We take a sneak peek at next month's Shazam! #1, and the cast discusses the animated movie Batman: Gotham by Gaslight with special guest Jim Krieg. |
| 34 | 34 | Episode 34 | 2018-10-31 | | It's a very spooky episode of DC Daily as the team gets dressed up and gives a tour of the set. |
| 35 | 35 | Episode 35 | 2018-11-01 | | We get our first look at The Monitor for the Arrowverse Elseworlds event, and the cast chats about Batman: Dark Victory. |
| 36 | 36 | Episode 36 | 2018-11-02 | | Batman: The Animated Series is available now on Blu-ray and we break down the news of the week with special guest Ben Blacker. |
| 37 | 37 | Episode 37 | 2018-11-05 | | DC Daily catches up with Hex Wives writer and creator Ben Blacker and there are new casting announcements for Gotham, Swamp Thing, and Stargirl. Plus DC Daily reviews the latest episode of Titans. |
| 38 | 38 | Episode 38 | 2018-11-06 | | Black Lightning's Nafessa Williams stops by on DC Daily while DC Universe Online gets a new episode and Swamp Thing has another casting announcement. Also, John Constantine, Hellblazer celebrates 30 years. |
| 39 | 39 | Episode 39 | 2018-11-07 | | Swamp Thing has been cast in DC Universe's original show and the cast breaks down Green Arrow: The Longbow Hunters #2. |
| 40 | 40 | Episode 40 | 2018-11-08 | | We got a new series of Aquaman movie posters, Psycho-Pirate joins the Arrowverse, and the cast breaks down the animated movie Death of Superman. |
| 41 | 41 | Episode 41 | 2018-11-09 | | The Flash's own Elongated Man Hartley Sawyer stops by to chat with Clarke Wolfe, and Hector Navarro gives the latest scoop on CW's Supergirl. Harley Quinn and the Joker make their PUBG debut, plus two new giveaways for DC fans. |
| 42 | 42 | Episode 42 | 2018-11-12 | | We got another promo image for CW's Elseworlds event, Fathom Events is doing something special for Mask of the Phantasm's 25th anniversary, and the crew looks at the most recent episode of Titans. |
| 43 | 43 | Episode 43 | 2018-11-13 | | Swamp Thing has cast its Floronic Man, the Constantine 30th anniversary anthology releases today, and the crew sits down for a special chat with Tara Strong. |
| 44 | 44 | Episode 44 | 2018-11-14 | | We get a behind-the-scenes look at Aquaman, DC Black Label announces books coming to the imprint in 2019, and the crew talks about the last issue of Green Arrow: The Longbow Hunters. |
| 45 | 45 | Episode 45 | 2018-11-15 | | Details on DC's Detective Comics #1000 celebration have been announced and the cast talks about Robin Year One issues #1 and #2. |
| 46 | 46 | Episode 46 | 2018-11-16 | | DC tackles DesignerCon for the first time, we've got some Thanksgiving-themed giveaways, and the crew discusses all the big news of the week. |
| 47 | 47 | Episode 47 | 2018-11-19 | | Aquaman gets a new trailer and the DC Daily crew break down the latest episode of Titans. |
| 48 | 48 | Episode 48 | 2018-11-20 | | The crew discusses the animated film Under the Red Hood and Tara Strong stops by for another DC Read Along. |
| 49 | 49 | Episode 49 | 2018-11-21 | | The DC Daily crew talk about Batman #408 with Titans' Curran Walters. |
| 50 | 50 | Episode 50 | 2018-11-22 | | We get another exclusive look behind the scenes of DC Universe's Titans and the crew talks about Batman #409. |
| 51 | 51 | Episode 51 | 2018-11-23 | | Fathom Events is having special Superman screenings across the country and the crew breaks down this week's news. |
| 52 | 52 | Episode 52 | 2018-11-26 | | We get an official title for the Birds of Prey film, another cryptic Watchmen Instagram post, and the cast take a look at the latest episode of Titans. |
| 53 | 53 | Episode 53 | 2018-11-27 | | On today's show, Young Justice drops a new trailer while enhanced episodes make their way to DC Universe. Then on today's talk, the DC Daily team chats about issues 3 and 4 of Robin: Year One. |
| 54 | 54 | Episode 54 | 2018-11-28 | | The early reviews for Aquaman are in and our crew looks back at a classic: the original Superman movie from 1978. |
| 55 | 55 | Episode 55 | 2018-11-29 | | Today on DC Daily: We talk about Dear Justice League, Jason Momoa hosting SNL, and take another behind the scenes look at Titans. Then we'll take a look back at Batman: The Brave and the Bold's first episode. |
| 56 | 56 | Episode 56 | 2018-11-30 | | The last book of Eternity Girl is out, Jeff Loveness stops by to talk about DC's Nuclear Winter Special #1, and the crew breaks down the biggest news stories from the week. |
| 57 | 57 | Episode 57 | 2018-12-03 | | We take a look at some variant covers for The Batman Who Laughs #1, Conor Leslie from Titans stops by, and our crew discusses the latest episode of Titans. |
| 58 | 58 | Episode 58 | 2018-12-04 | | We've got some more Stargirl casting news, Samm Levine continues to explore the Warner Archives, and the cast talks about Batgirl Year One #1-3. |
| 59 | 59 | Episode 59 | 2018-12-05 | | The Batman Who Laughs has a 5-page preview out today, and the crew talks about the pilot episode of Young Justice. |
| 60 | 60 | Episode 60 | 2018-12-06 | | Three new chase figures are coming to DC Collectibles' DC Artists Alley, Alan Ritchson stops to talk Titans, and the cast sit down and discuss the classic "Season's Greeding's" holiday episode of Lois & Clark: The New Adventures of Superman. |
| 61 | 61 | Episode 61 | 2018-12-07 | | DC Daily sits down once again with Titans' Minka Kelly and the cast takes a tour of the newly designed set. Plus, a few other sweet treats! |
| 62 | 62 | Episode 62 | 2018-12-10 | | LEGO DC Supervillains has new Aquaman DLC out, Bitsie Tulloch who plays Lois Lane in the CW Elseworlds crossover event sits down with our own Clarke Wolfe, and the cast breaks down the latest episode of Titans. |
| 63 | 63 | Episode 63 | 2018-12-11 | | We're giving away a Sho Murase Batgirl statue, LaMonica Garrett stops by to talk about playing the Monitor on TV, and the crew talks more Batgirl: Year One. |
| 64 | 64 | Episode 64 | 2018-12-12 | | A Plastic Man movie is in development, Injustice 2's mobile version and DC Legends get Aquaman movie skins, and the cast looks back at Batman Returns in today's talk. |
| 65 | 65 | Episode 65 | 2018-12-13 | | Another behind the scenes look at Titans and then the DC Daily cast will discuss Batman: Mask of the Phantasm just in time for its 25th anniversary. |
| 66 | 66 | Episode 66 | 2018-12-14 | | We get a surprise in the Titans season finale trailer, 10 days of sweepstakes kick off today, and the cast breaks down all the week's news. |
| 67 | 67 | Episode 67 | 2018-12-17 | | We talk with James Wan about the Aquaman movie, Mike Avila stops by to talk about his book "The Art and Making of Aquaman", and the cast talks about the latest episode of Titans. |
| 68 | 68 | Episode 68 | 2018-12-18 | | On today's show, we catch up with Patrick Wilson from Aquaman and then DC Daily has a surprise for Marv Wolfman! |
| 69 | 69 | Episode 69 | 2018-12-19 | | The Aquaman by Geoff Johns Omnibus is now available, Marv Wolfman chats about his career, and the cast look back at the animated movie Justice League: Throne of Atlantis. |
| 70 | 70 | Episode 70 | 2018-12-20 | | We breakdown some of the new content coming to DC Universe in 2019, and then the cast looks back at Justice League: The Animated Series "The Enemy Below". |
| 71 | 71 | Episode 71 | 2018-12-21 | | It's our Aquaman spectacular as we celebrated the release of the movie and finally unveil the surprise on our set! |
| 72 | 72 | Episode 72 | 2018-12-22 | | Our cast sit down and discuss the final episode of the first season of Titans. |
| 73 | 73 | Episode 73 | 2018-12-24 | | The cast of Titans gather around to discuss their favorite parts of the show in this special get together. |
| 74 | 74 | Episode 74 | 2018-12-27 | | Our cast sit down to chat about the final three issues of the Batgirl Year One miniseries. |
| 75 | 75 | Episode 75 | 2018-12-28 | | The DC Daily cast breakdown the animated film Son of Batman. |
| 76 | 76 | DC: The Year In Comics 2018 | 2018-12-31 | | DC's biggest moments in comics combined into one epic tribute video celebrating a great year for the heroes and villains we all love. |
| 77 | 77 | Episode 77 | 2019-01-01 | | John Kourounis and John Barrowman sit down for a special discussion. |
| 78 | 78 | Episode 78 | 2019-01-02 | | John Barrowman shows off his toy collection in this special segment. |
| 79 | 79 | Episode 79 | 2019-01-03 | | The cast breakdown Batman Annual #1 from the New 52. |
| 80 | 80 | Episode 80 | 2019-01-04 | | The DC Daily cast chat about the classic Batman: The Animated Series episode Heart of Ice. |
| 81 | 81 | Episode 81 | 2019-01-08 | | The DC Daily cast talk about the first two issues of 2011's Young Justice comic book based on the cartoon. |
| 82 | 82 | DC: New Frontier - Legacy of Darwyn Cooke | 2019-01-09 | | We remember Darwyn Cooke and his unique take on the DC Universe in his one-of-a-kind epic graphic novel DC: The New Frontier. |
| 83 | 83 | Episode 83 | 2019-01-11 | | DC Daily is officially back from break and the cast breaks down all the biggest news from the week that was. |
| 84 | 84 | Episode 84 | 2019-01-14 | | Brian Tong files a special report from CES on the Intel-Warner Brothers autonomous car that makes you feel like you're in Gotham City, and the cast chats about the landmark Action Comics #1000. |
| 85 | 85 | Episode 85 | 2019-01-15 | | Reign of the Supermen is now available digitally, and the cast breaks down the DC Universe-exclusive Young Justice: Outsiders comics. |
| 86 | 86 | Episode 86 | 2019-01-16 | | On today's show, we take a deeper look into Supergirl #26 and the DC Daily team talks Superman vs. The Elite. |
| 87 | 87 | Episode 87 | 2019-01-17 | | We check out the Reign of the Supermen Red Carpet, show off some new set pieces from Aquaman, and the cast discusses the first three episodes of Young Justice: Outsiders. |
| 88 | 88 | Episode 88 | 2019-01-18 | | On today's show, we take a closer look at the DC Primal Age line of action figures and the cast breaks down all the big news from the week that was. |
| 89 | 89 | Episode 89 | 2019-01-21 | | On today's show, we talk about the new 100-pg Giants coming to Walmart and the cast talks about episodes four through six of Young Justice: Outsiders. |
| 90 | 90 | Episode 90 | 2019-01-22 | | On today's show, we highlight some of the new comics on DC Universe and the cast talk about the animated film Superman Unbound. |
| 91 | 91 | Episode 91 | 2019-01-23 | | On today's show, we take a closer look at Naomi #1 and the cast discusses Superman/Batman: Apocalypse. |
| 92 | 92 | Episode 92 | 2019-01-24 | | We speak with Zehra Fazal about playing Halo in Young Justice, and then break down episodes 7-9 in our daily chat. |
| 93 | 93 | Episode 93 | 2019-01-25 | | Special guests Cecil Castellucci and Steve Orlando join our weekly panel to talk comics, and the cast takes a look back at the Young Justice Legacy video game. |
| 94 | 94 | Episode 94 | 2019-01-28 | | The cast breaks down the mid-season finale of Young Justice: Outsiders, and DC Universe has a Batman: The Animated Series themed giveaway going on you don't want to miss. |
| 95 | 95 | Episode 95 | 2019-01-29 | | We take a closer look at Absolute Flashpoint and the cast discusses the pilot for Green Lantern: The Animated Series. |
| 96 | 96 | Episode 96 | 2019-01-30 | | We talk with Cecil Castellucci about her story in Mysteries of Love in Space #1 and the cast chat about the animated film Reign of the Supermen. |
| 97 | 97 | Episode 97 | 2019-01-31 | | We talk with Zeno Robinson about Young Justice: Outsiders and the cast chat about the animated film All-Star Superman. |
| 98 | 98 | Episode 98 | 2019-02-01 | | We get another tease for DC Universe's Doom Patrol and the cast chats about the week's biggest news stories. |
| 99 | 99 | Episode 99 | 2019-02-04 | | Dan Didio gives us the lowdown in this month's DC Nation and the cast talk about the two-part pilot to Batman Beyond to celebrate its 20th anniversary. |
| 100 | 100 | Episode 100 | 2019-02-05 | | DC Daily celebrates its 100th episode by having legendary writer Marv Wolfman stop by and the cast chats about Superman/Batman: Public Enemies. |
| 101 | 101 | Episode 101 | 2019-02-06 | | Cecil Castellucci stops by to talk about Female Furies #1 and the cast talks about 1989's Doom Patrol #19 and #20, the first two issues in Grant Morrison's run. |
| 102 | 102 | Episode 102 | 2019-02-07 | | Joshua Williamson talks about his Batman/Flash crossover story "The Price" and the cast talk about the 2006 Aquaman pilot. |
| 103 | 103 | Episode 103 | 2019-02-08 | | Conor Leslie stops by for the latest DC Read Along and the cast break down the week's biggest news stories. |
| 104 | 104 | Episode 104 | 2019-02-11 | | We recap Young Justice: Outsiders thus far and Paul Dini stops by today's chat to talk Batman Adventures: Mad Love with the cast. |
| 105 | 105 | Episode 105 | 2019-02-12 | | Steve Orlando stops by to talk Electric Warriors and the cast breaks down the latest DC anthology: Mysteries of Love in Space #1. |
| 106 | 106 | Episode 106 | 2019-02-13 | | We speak with Timothy Dalton, Alan Tudyk, and Diane Guerrero from DC Universe's Doom Patrol and then the cast talk about Doom Patrol #21 and #22 in today's book club. |
| 107 | 107 | Episode 107 | 2019-02-14 | | We talk to more of the Doom Patrol cast before tomorrow's premiere, and the cast talks about love in the DC Universe with special guests Paul Dini and Misty Lee for Valentine's Day! |
| 108 | 108 | Episode 108 | 2019-02-15 | | We hear from more of the Doom Patrol cast in celebration of today's premiere, and the cast breaks down the week in news with special guest Misty Lee. |
| 109 | 109 | Episode 109 | 2019-02-18 | | It's a special Presidents Day DC Daily as Sam Humphries plays a little game with the cast. |
| 110 | 110 | Episode 110 | 2019-02-19 | | We highlight the best DC toys to come out of Toy Fair 2019 and then the crew has their first Forever Evil book club. |
| 111 | 111 | Episode 111 | 2019-02-20 | | We look back at the history of Black Lightning and then today's book club talks about Doom Patrol #23 and #24! |
| 112 | 112 | Episode 112 | 2019-02-21 | | On today's show, we'll sit down with Jackson Lanzing and Collin Kelly to talk about Green Arrow #50 and then the DC Daily cast will chat about the first episode of DC Universe's Doom Patrol. |
| 113 | 113 | Episode 113 | 2019-02-22 | | On today's show, DC Daily takes an in-depth look at Cyborg and the cast recaps the news of the week. |
| 114 | 114 | Episode 114 | 2019-02-25 | | DC Daily takes a peek at the week in DCTV followed by a look back at the "Holiday Knights" episode of The New Batman Adventures with special guests Paul Dini and Seth Everett. |
| 115 | 115 | Episode 115 | 2019-02-26 | | DC Daily explores the history of Green Lantern John Stewart and the book club wraps up Forever Evil. |
| 116 | 116 | Episode 116 | 2019-02-27 | | On today's show, Titans finds its Superboy, Steve Orlando drops by to talk Martian Manhunter, and the DC Daily team chats about Doom Patrol #25. |
| 117 | 117 | Episode 117 | 2019-02-28 | | The DC Daily cast talks about the latest episode of DC Universe's Doom Patrol. |
| 118 | 118 | Episode 118 | 2019-03-01 | | The DC Daily team wraps up the news of the week and chats about the Batman and the Flash comics crossover saga, "The Price." |
| 119 | 119 | Episode 119 | 2019-03-04 | | DC Daily takes a look at the week in DCTV, and the cast goes in-depth on the first episode of Young Justice: Outsiders and Batman: Gotham Knight. |
| 120 | 120 | Episode 120 | 2019-03-05 | | Dan DiDio stops by for DC Nation, and then the cast takes a closer look at The Merciless from the dark multiverse, and the 2009 Wonder Woman animated movie. |
| 121 | 121 | Episode 121 | 2019-03-06 | | Special guest LaMonica Garrett stops by to chat about the Wonder Twins with everyone, and then the cast takes a look back at a classic Super Friends episode, "The Fear". |
| 122 | 122 | Episode 122 | 2019-03-07 | | On today's show, the DC Daily cast explores episode three of DC Universe's Doom Patrol. |
| 123 | 123 | Episode 123 | 2019-03-08 | | DC Daily celebrates International Women's Day with special guests Tara Strong, Kimberly Brooks, Kari Wahlgren, and Leigh Bardugo! Plus an in-studio performance by The Tenth featuring our own Harley Quinn Smith! |
| 124 | 124 | Episode 124 | 2019-03-11 | | The cast breaks down their picks for Wonder Woman's Warriors in the DC Universe's Meta Madhouse competition, and also look back at the "Royal We" episode of Young Justice: Outsiders. |
| 125 | 125 | Episode 125 | 2019-03-12 | | The DC Daily cast talks Batman: The Dawnbreaker #1 and the film, Superman/Shazam!: The Return of Black Adam. |
| 126 | 126 | Episode 126 | 2019-03-13 | | Dan DiDio updates us on all things DC in today's DC Nation, and then the cast talk about the classic 1974 Shazam TV series, and the Painting That Ate Paris storyline in Grant Morrison's classic Doom Patrol run. |
| 127 | 127 | Episode 127 | 2019-03-14 | | The cast breaks down the fourth episode of Doom Patrol and we get a new trailer highlighting Bane in Gotham! |
| 128 | 128 | Episode 128 | 2019-03-15 | | We take a close look at how the 1974 Shazam TV series was remastered for DC Universe, and the cast then discuss the first three issues of Geoff Johns' current Shazam comic book. |
| 129 | 129 | Episode 129 | 2019-03-18 | | The cast talks about the Young Justice: Outsiders episode "Eminent Threat", and then break down the Superman's Aliens bracket of our Meta Madhouse tournament with special guest Cameron Cuffe. |
| 130 | 130 | Episode 130 | 2019-03-19 | | Jon Cryer stops by to talk about playing Lex Luthor in Supergirl, we talk about the Batman: The Drowned one-shot, and then we start a new book club today with the cast talking about the first three chapters of Batman: HUSH. |
| 131 | 131 | Episode 131 | 2019-03-20 | | On today's show, the DC Daily cast explores the Arkham games and chats about the 2014 animated film Batman: Assault on Arkham. |
| 132 | 132 | Episode 132 | 2019-03-21 | | On today's show, the DC Daily cast chats about episode five of DC Universe's Doom Patrol. |
| 133 | 133 | Episode 133 | 2019-03-22 | | Jon Cryer stops by again to talk more about being Lex Luthor on Supergirl, and the cast takes a look back at Geoff Johns and Gary Frank's Shazam Origins. |
| 134 | 134 | Episode 134 | 2019-03-25 | | It's a very special episode of DC Daily as fans from the DC Universe community join the cast to discuss everything DC! |
| 135 | 135 | Episode 135 | 2019-03-26 | | The DC Daily cast goes in-depth for the "Private Security" episode of Young Justice: Outsiders and then weigh in for another round of Meta Madhouse. |
| 136 | 136 | Episode 136 | 2019-03-27 | | DC Daily pulls out all the stops for the release of Detective Comics #1000 today, plus Brian Michael Bendis stops by to talk about the moment! |
| 137 | 137 | Episode 137 | 2019-03-28 | | Brian Michael Bendis stops by again to talk Superman and the cast break down the latest episode of Doom Patrol. |
| 138 | 138 | Episode 138 | 2019-03-29 | | The cast takes an in-depth look at Detective Comics #1000! |
| 139 | 139 | Episode 139 | 2019-04-01 | | The cast continues to break down Meta Madhouse and we give the highlights from WonderCon! |
| 140 | 140 | Episode 140 | 2019-04-02 | | Wonder Con 2019 Day 2! Happy 80th Birthday Batman panel, Scott Snyder & Greg Capullo talk Detective Comics #1000 + much more! |
| 141 | 141 | Episode 141 | 2019-04-03 | | The cast revisits the Young Justice: Outsiders episode "Away Mission" and our Batman: HUSH book club continues! |
| 142 | 142 | Episode 142 | 2019-04-04 | | We speak to more of the stars of Shazam! and the cast breaks down the latest episode of Doom Patrol. |
| 143 | 143 | Episode 143 | 2019-04-05 | | Shazam! hits theaters today and the DC Daily team is on it! Plus, interviews with the film's cast. |
| 144 | 144 | Episode 144 | 2019-04-08 | | The cast revisits the Young Justice: Outsiders episode "Rescue Op" and discusses the first episode of Krypton! |
| 145 | 145 | Episode 145 | 2019-04-09 | | On today's show, DC Daily catches up with Asher Angel and Jack Dylan Grazer from Shazam! the movie. Plus, chats on the first two issues of Dark Nights Metal and 1997's Batman & Robin film with John Barrowman. |
| 146 | 146 | Episode 146 | 2019-04-10 | | The DC Daily cast chats about Batman: Bad Blood and the conclusion to our Batman: HUSH book club! |
| 147 | 147 | Episode 147 | 2019-04-11 | | The DC Daily cast discusses Danny the Street's appearance in episode eight of Doom Patrol and Sam Humphries sits down with Brian Michael Bendis to chat about Jinxworld. |
| 148 | 148 | Episode 148 | 2019-04-12 | | Brian Michael Bendis stops by to talk Wonder Comics and the cast take a spoiler-y dive into Shazam! |
| 149 | 149 | Episode 149 | 2019-04-15 | | Superfan Gerald McCoy explores the DC offices and the cast break down the Young Justice episode "Evolution" and the Krypton episode "House of El". |
| 150 | 150 | Episode 150 | 2019-04-16 | | We look back at Dark Nights Metal: Batman: The Devastator, and author Ridley Pearson stops by to talk about his new graphic novel Super Sons: The Polarshield Project. |
| 151 | 151 | Episode 151 | 2019-04-17 | | The cast talks about the "Out of the Past" episode of Batman Beyond and then heads straights to the past with the first two chapters of Batman: Year One. |
| 152 | 152 | Episode 152 | 2019-04-18 | | The cast breaks down the newest episode of Doom Patrol and Dan Didio stops by to give us an update with DC Nation. |
| 153 | 153 | Episode 153 | 2019-04-19 | | The cast goes over the final results of Meta Madhouse and then break down Justice League: Gods and Monsters. |
| 154 | 154 | Episode 154 | 2019-04-22 | | The cast talks about the classic Batman: The Animated Series episode "Beware the Gray Ghost" and then we wrap up our Batman: Year One book club! |
| 155 | 155 | Episode 155 | 2019-04-23 | | John Barrowman stops by for a special DC Read Along, and the cast breaks down more episodes of Young Justice and Krypton. |
| 156 | 156 | Episode 156 | 2019-04-24 | | We've got special guests Jim Krieg and Eric Carrasco in studio to talk about the recently released Justice League versus The Fatal Five! |
| 157 | 157 | Episode 157 | 2019-04-25 | | The cast breaks down the latest episode of Doom Patrol, "Hair Patrol", and Dan Didio looks ahead to May in DC Nation. |
| 158 | 158 | Episode 158 | 2019-04-26 | | Jim Lee stops by to talk about all the new comics hitting DC Universe, and then Greg Miller crashes DC Daily to talk about Superman II with the cast! |
| 159 | 159 | Episode 159 | 2019-04-29 | | We speak with legendary writer/editor Denny O'Neil and the cast breaks down another episode of Young Justice and Krypton. |
| 160 | 160 | Episode 160 | 2019-04-30 | | Special guests Alanah Pearce and Alfredo Diaz from Rooster Teeth swing by to talk with the cast about some DC Games and Batman of Shanghai! |
| 161 | 161 | Episode 161 | 2019-05-01 | | The cast sits down with the creator and executive producer of Rooster Teeth's gen:LOCK, Gray Haddock, and DC Daily catches up with writer Denny O'Neil. Plus, a chat on issues #21 and 22 of The Saga of the Swamp Thing. |
| 162 | 162 | Episode 162 | 2019-05-02 | | The cast breaks down the latest Doom Patrol episode, "Frances Patrol" and we take a quick behind-the-scenes look at the series. |
| 163 | 163 | Episode 163 | 2019-05-03 | | iZombie's David Anders stops by to talk DCeased, zombies, and Year of the Villain with the cast! |
| 164 | 164 | Episode 164 | 2019-05-06 | | The cast breaks down the Young Justice Outsiders episode "Exceptional Human Beings" and the "House of Zod" episode of Krypton. |
| 165 | 165 | Episode 165 | 2019-05-07 | | Samm Levine gets a chance to explore Sideshow Collectibles, and the cast looks back at the Dark Nights: Metal Batman: Murder Machine one-shot, and the "Sum of His Parts" episode of Teen Titans. |
| 166 | 166 | Episode 166 | 2019-05-08 | | The DC Daily cast chats about the classic two-part episode of Adventures of Superman, "The Unknown People," and the book club continues The Saga of the Swamp Thing. Plus, an interview with Joshua Williamson to discuss Flash #70. |
| 167 | 167 | Episode 167 | 2019-05-09 | | Author Danielle Paige stops by to chat about Mera: Tidebreaker, and the cast breaks down the latest episode of Doom Patrol. |
| 168 | 168 | Episode 168 | 2019-05-10 | | The cast celebrates in advance of Mother's Day by talking the best moms in the DCU, and check out new comics The Flash #70 and Batman & The Outsiders #1. |
| 169 | 169 | Episode 169 | 2019-05-13 | | We speak with Under the Moon: A Catwoman Tale author Lauren Myracle, and the cast breaks down the Young Justice episode "Another Freak" and the Krypton episode "Civil Wars". |
| 170 | 170 | Episode 170 | 2019-05-14 | | The cast breaks down a couple of classic animated episodes in "His Silicon Soul" from Batman: The Animated Series and "A Little Piece of Home" from Superman: The Animated Series. |
| 171 | 171 | Episode 171 | 2019-05-15 | | The cast talks about The New Batman Adventures episode, "The Demon Within," and then DC Daily catches up with David F. Walker to hear the latest on Naomi #5. Plus, the book club continues with The Saga of the Swamp Thing #25-27. |
| 172 | 172 | Episode 172 | 2019-05-16 | | Special guest April Bowlby sits down with the cast to talk about the latest episode of Doom Patrol! |
| 173 | 173 | Episode 173 | 2019-05-17 | | We chat with special guest Susan Eisenberg about her career as the voice of Wonder Woman, and then break down the comics of the week. |
| 174 | 174 | Episode 174 | 2019-05-20 | | April Bowlby stops by again to talk Doom Patrol, and the cast breaks down the Krypton episode "Transformation" and the Young Justice: Outsiders episode "Nightmare Monkeys". |
| 175 | 175 | Episode 175 | 2019-05-21 | | Dan Didio stops by for another DC Nation while the cast breaks down the first ever episode of Batman: The Animated Series "On Leather Wings", and issues #3-6 of Dark Nights: Metal. |
| 176 | 176 | Episode 176 | 2019-05-22 | | The cast chats about DC Nation Shorts: Wonder Woman and DC Daily catches up with Neal Adams to talk about Batman. Plus, the book club continues the Saga of the Swamp Thing with issue #28. |
| 177 | 177 | Episode 177 | 2019-05-23 | | The cast talks about Doom Patrol Episode 14 "Penultimate Patrol", and our discussion with Neal Adams continues. |
| 178 | 178 | Episode 178 | 2019-05-24 | | Special guests Kevin Conroy and Andrea Romano stop by DC Daily to talk about the DC Animated Universe! |
| 179 | 179 | Episode 179 | 2019-05-28 | | The cast break down the next episode of Krypton "Savage Night" and the last episode in the first half of Young Justice: Outsiders, "True Heroes." |
| 180 | 180 | Episode 180 | 2019-05-29 | | The cast breaks down Swamp Thing Annual #1 and Swamp Thing #0 from the New 52. |
| 181 | 181 | Episode 181 | 2019-05-30 | | The cast discuss the Doom Patrol season finale and Flex Mentallo himself, Devan Long, stops by for a chat. |
| 182 | 182 | Episode 182 | 2019-05-31 | | The cast celebrates the launch of Swamp Thing today on DC Universe! |
| 183 | 183 | Battle of the Zods | 2019-06-03 | | The cast breaks down the Krypton episode "Hope", and we take a look at how DC and the USO brought Batman to the troops. |
| 184 | 184 | Batman: Gotham City Chronicles "To Sink A City" | 2019-06-04 | | Eric Bauza stops by to talk Batman/TMNT and the cast play the new board game Batman: Gotham City Chronicles. |
| 185 | 185 | No Justice Book Club | 2019-06-05 | | The cast discusses the four-issue mini-series No Justice, and we chat with artist Liam Sharp about The Green Lantern. |
| 186 | 186 | Enter the Swamp Thing! | 2019-06-06 | | On today's show, DC Daily chats about the first episode of DC Universe's Swamp Thing and the road show continues with Samm Levine. |
| 187 | 187 | To Themyscira! | 2019-06-07 | | The cast breaks down the classic Justice League: The Animated Series "Paradise Lost" episodes as the Summer Supercation continues to Themyscira! |
| 188 | 188 | Kneel Before Zod! | 2019-06-10 | | The cast breaks down the last episode of season one of Krypton, and we look back at the first appearance of Swamp Thing. |
| 189 | 189 | In Brightest Day, In Blackest Night | 2019-06-11 | | The cast looks back on one of the biggest events in Green Lantern history: Blackest Night! |
| 190 | 190 | Summer Supercation: Metropolis | 2019-06-12 | | The cast takes a look back at the first Fleischer Superman cartoon as part of the Metropolis stop in Summer Supercation. |
| 191 | 191 | Swamp Thing to the Rescue! | 2019-06-13 | | The cast talks about Swamp Thing episode two, and then John Romita Jr. tells us his top five Superman stories! |
| 192 | 192 | Father's Day | 2019-06-14 | | The cast gets ready for Father's Day this coming weekend by watching the Father's Day episode of Superman: The Animated Series. |
| 193 | 193 | Batman 89 Pizza Party! | 2019-06-17 | | The DC Daily cast watches Batman 89 to celebrate the 30th anniversary since its theatrical debut. |
| 194 | 194 | Krypton Season 2 Chat with Cameron Cuffe and Colin Salmon | 2019-06-18 | | Colin Salmon and Cameron Cuffe from SyFy's Krypton stop by to discuss the season two premiere, and Marie Lu also stops by to talk Batman: Nightwalker. |
| 195 | 195 | Summer Supercation: Gotham | 2019-06-19 | | The Summer Supercation continues in Gotham and we've got a special guest joining us this time: Troy Baker! |
| 196 | 196 | Swamp Thing vs Zombie | 2019-06-20 | | The crew talks about the latest episode of Swamp Thing and then DC Daily catches up with Troy Baker to chat about his work voicing both Batman and the Joker! |
| 197 | 197 | DC Pride | 2019-06-21 | | DC Daily celebrates Pride with guest Marguerite Bennett and a special discussion about Batwoman Elegy. |
| 198 | 198 | Summer Supercation: Atlantis | 2019-06-24 | | The Summer Supercation continues with a special trip down to Atlantis, and Cameron Cuffe stops by to talk Superman: Last Son. |
| 199 | 199 | Exit Stage Left: The Snagglepuss Chronicles | 2019-06-25 | | The cast breaks down Exit Stage Left: The Snagglepuss Chronicles. |
| 200 | 200 | DC Daily Celebrates 200 Episodes | 2019-06-26 | | DC Daily celebrates its 200th episode! |
| 201 | 201 | Swamp Fever | 2019-06-27 | | The cast break down Swamp Thing episode four, and Hector gives his Top 10 moments from Young Justice thus far. |
| 202 | 202 | Happy Harbor Summer Supercation | 2019-06-28 | | It's the last stop of the Summer Supercation, we're MAD for Swamp Thing, and Doug Mahnke stops by to teach us how to draw Batman. |
| 203 | 203 | Batman, I Am Your Father! | 2019-07-08 | | The cast looks back at the classic comic storyline "The Button", and we check in with DC Nation. |
| 204 | 204 | Young Justice Goes "Metal" | 2019-07-09 | | The cast breaks down the first episode of the second half of Young Justice: Outsiders with special guest Jason Spisak! |
| 205 | 205 | Supergirl Celebration | 2019-07-10 | | The cast looks back at the "Fearful Symmetry" episode of Justice League Unlimited and Marguerite Bennett stops by to talk about her new RWBY comic. |
| 206 | 206 | A Phantom Stranger Is Just a Friend You Haven't Met | 2019-07-11 | | The cast breaks down episode five of Swamp Thing, "Drive All Night", and we get a special report from RTX. |
| 207 | 207 | Who Shot Alec Holland? | 2019-07-12 | | The cast discusses Swamp Thing episode six "The Price You Pay", and we lighten things up with our next installment of MAD for Swamp Thing. |
| 208 | 208 | Francis Manapul Draws | 2019-07-15 | | Francis Manapul teaches us how to paint with watercolors in a very special DC Daily. |
| 209 | 209 | Young Justice Goes to Russia | 2019-07-16 | | The cast talks about the Young Justice: Outsiders episode "Leverage", and we get a special look at the Michael Keaton batsuit restoration before Comic Con. |
| 210 | 210 | DC's Going to SDCC 2019 | 2019-07-17 | | The cast discusses some of the amazing things happening at San Diego Comic-Con this week. |
| 211 | 211 | SDCC Day 1: Batman Hall of Fame Party! | 2019-07-18 | | Comic-Con kicks off with a huge celebration for Batman's induction into the Comic-Con Museum's Character Hall of Fame. Plus DC & Warner Bros. combine forces for a jaw-dropping new booth. |
| 212 | 212 | SDCC Day 2: Batman Beyond Going HD | 2019-07-19 | | Comic-Con continues with the news that Batman Beyond is getting remastered in HD for its 20th anniversary. Plus, horror icon Joe Hill previews his new line for DC called Hill House Comics. |
| 213 | 213 | SDCC Day 3: New Watchmen Trailer + Batman: Hush Premiere | 2019-07-20 | | Comic-Con brought out the cast of Batman: Hush for the movie's world premiere. Plus, HBO dropped a brand new trailer for Watchmen. |
| 214 | 214 | SDCC: Harley Quinn Sneak Peek + Young Justice & Doom Patrol | 2019-07-22 | | The cast & producers of Harley Quinn, Young Justice, and Doom Patrol preview the future of DC Universe originals. |
| 215 | 215 | DC Universe Panel from SDCC | 2019-07-23 | | Watch the DC Universe presentation from San Diego Comic-Con, with appearances by stars and producers from Harley Quinn, Young Justice, and Doom Patrol. |
| 216 | 216 | DC Batman Panel from SDCC | 2019-07-24 | | DC luminaries dig into the world of the Dark Knight on the DC Batman panel from San Diego Comic-Con. Panelists include Tom King, Scott Snyder, Greg Capullo, Peter Tomasi, Mitch Gerads, Cecil Castellucci, and Brad Walker; moderated by Tiffany Smith. |
| 217 | 217 | Swamp Thing's First Kiss | 2019-07-25 | | The cast talks about episode 7 of Swamp Thing, "Brilliant Disguise." |
| 218 | 218 | Sunderland Meets Swamp Thing | 2019-07-26 | | The cast breaks down episode 8 of Swamp Thing, "Long Walk Home". |
| 219 | 219 | Hush! | 2019-07-29 | | The cast talks Batman: Hush, the animated film, with the Dark Knight himself, Jason O'Mara! Plus the book club takes a look at Gotham Central #2. |
| 220 | 220 | Young Justice, Young Romance | 2019-07-30 | | The cast talks episode 16 of Young Justice: Outsiders, "Illusion of Control," and DC Daily catches up with artist Chrissie Zullo. |
| 221 | 221 | Captain Beast Boy | 2019-07-31 | | The cast chats about episode 17 of Young Justice: Outsiders, "First Impression," with Echo Kellum and DC Daily catches up with Greg Capullo and Scott Snyder to talk about Batman: Last Knight on Earth #2. |
| 222 | 222 | The Anatomy Lesson | 2019-08-01 | | DC Daily talks episode 9 of Swamp Thing, "The Anatomy Lesson." |
| 223 | 223 | Toitle Soup! | 2019-08-02 | | The DC Daily cast cooks a special surprise: Vegan "Turtle" Soup! |
| 224 | 224 | The Justice League's Freaky Friday | 2019-08-05 | | The cast talks "The Great Brain Robbery" episode of Justice League Unlimited with guest Echo Kellum. |
| 225 | 225 | Outsiders Go Viral! | 2019-08-06 | | The cast talks episode 18 of Young Justice: Outsiders, "Early Warning," and DC Daily takes a look at Pennyworth. |
| 226 | 226 | Halo's Secret Revealed! | 2019-08-07 | | The cast talks episode 19 of Young Justice: Outsiders, "Elder Wisdom," and DC Daily catches up with Tom Taylor to chat about DCeased #4. |
| 227 | 227 | Swamp Thing Finale | 2019-08-08 | | The cast wraps up DC Universe's Swamp Thing and DC Daily gets the inside scoop on the new Harley Quinn animated series. |
| 228 | 228 | The Kitchen | 2019-08-09 | | The cast talks about the new movie, The Kitchen, and its comic origins, plus an inside scoop from the cast of the new film. |
| 229 | 229 | Young Justice: Outsiders Recap | 2019-08-12 | | Whelmed: The Young Justice Files podcast crew stops by to recap this season of Young Justice: Outsiders. Plus, DC teams up with WriteGirl to empower teens and their creativity. |
| 230 | 230 | Cyborg vs. The Father Box | 2019-08-13 | | The cast talks about episode 20 of Young Justice: Outsiders, "Quiet Conversations," and DC Daily goes to SDCC with The Flash. |
| 231 | 231 | Young Justice vs Granny Goodness | 2019-08-14 | | The cast chats about episode 21 of Young Justice: Outsiders, "Unknown Factor" and DC Daily catches up with Joshua Williamson about Batman/Superman #1. |
| 232 | 232 | Michael Uslan on Comics | 2019-08-15 | | The cast talks comics with Batman originator and film franchise executive producer Michael Uslan. |
| 233 | 233 | Movie Talk With Michael Uslan | 2019-08-16 | | The cast talks movies with executive producer of the Batman film franchise Michael Uslan. |
| 234 | 234 | Keanu is Constantine! | 2019-08-19 | | The cast talks about the 2005 film, Constantine, starring Keanu Reeves. |
| 235 | 235 | But I Thought We Were Super Friends | 2019-08-20 | | The cast chats about episode 22 of Young Justice: Outsiders, Antisocial Pathologies, and DC Daily catches up with the cast of Supergirl. |
| 236 | 236 | Batman: Hush Animated With Spoilers! | 2019-08-21 | | The cast chats about the new Batman: Hush movie and DC Daily catches up with Adam Glass and Bernard Chang to talk about Teen Titans #33. |
| 237 | 237 | Superman: For All Seasons | 2019-08-22 | | The Comic Book Club discusses Superman For All Seasons and the DC Daily team talks Batman Family collectibles with Quantum Mechanix. |
| 238 | 238 | Batman Beyond: 20 Years Later | 2019-08-23 | | DC Daily celebrates Batman Beyond with Will Friedle, Kevin Conroy, and Glen Murakami. |
| 239 | 239 | That '60s Aquaman | 2019-08-26 | | The cast chats about the classic Aquaman animated series from the 1960s now remastered and available on DC Universe. |
| 240 | 240 | The Anti-Life Equation Takes Over! | 2019-08-27 | | The crew chats about episode 23 of Young Justice: Outsiders, "Terminus," and DC Daily catches up with the cast of Black Lightning. |
| 241 | 241 | The History of Shazam! | 2019-08-28 | | The cast chats about DC Spotlight: Shazam! and DC Daily checks in with Robert Venditti to talk about Freedom Fighters. |
| 242 | 242 | DC Deck-Building Game: Rebirth | 2019-08-29 | | The cast plays the all-new DC Deck-Building Game: Rebirth. |
| 243 | 243 | Guess Which Outsider Breaks Bad... | 2019-08-30 | | The cast talks about the season finale of Young Justice: Outsiders and Sam Humphries chats fashion with Bobby Hundreds. |
| 244 | 244 | Swamp Thing Celebration | 2019-09-03 | | The cast chats about their favorite Swamp Thing moments with special guest Ian Ziering! Plus our top ten Swamp Thing moments! |
| 245 | 245 | Food Patrol | 2019-09-04 | | Samm Levine celebrates year one of DC Universe with April Bowlby, chatting about the first season of Doom Patrol, while cooking up some comfort food with guest chef, Adam Gertler. |
| 246 | 246 | Young Justice Celebration | 2019-09-05 | | Hector Navarro recaps Young Justice Outsiders with Brandon Vietti, Greg Weisman, and Zehra Fazal. |
| 247 | 247 | Titans Celebration | 2019-09-06 | | The cast does a watch-along for the season one finale of Titans and Curran Walters drops by! |
| 248 | 248 | Couch Mode on the Big Screen | 2019-09-09 | | Dan Jurgens and Jim Krueger join the cast to check out Death of Superman and Justice on the big screen in a special movie theater on the Warner Bros. lot. |
| 249 | 249 | Batman: Black & White | 2019-09-10 | | The cast talks Batman: Black & White with legendary writer and producer Paul Dini and DC Collectibles Executive Creative Director Jim Fletcher. |
| 250 | 250 | DC Daily at WB Archives | 2019-09-11 | | A rare look at Hollywood history inside the expansive Warner Bros. Archive continues DC Daily's celebration of DC Universe: Year One. |
| 251 | 251 | DC Universe: Year One Celebration | 2019-09-12 | | The cast looks back at the best moments from DC Universe's first year and DC Daily recaps some of the best Easter Eggs from DC Universe's original shows. |
| 252 | 252 | Fan Appreciation Day | 2019-09-13 | | The DC Daily team celebrates the fans! |
| 253 | 253 | Season 2, Episode 1 of Titans! | 2019-09-16 | | The cast recaps Season 2, Episode 1 of Titans and DC Daily takes a look back at the first appearance of Catwoman. |
| 254 | 254 | Catwoman vs. Red Claw | 2019-09-17 | | The cast chats about Batman: The Animated Series storyline "The Cat and the Claw" with the winner of the DC Daily Set Visit Sweepstakes. |
| 255 | 255 | Cowabunga, Batman! | 2019-09-18 | | The comic book club takes on Batman/Teenage Mutant Ninja Turtles and DC Daily explores the first appearance of the Suicide Squad. |
| 256 | 256 | Season 2, Episode 2 of Titans! | 2019-09-19 | | The cast recaps Season 2, Episode 2 of Titans! |
| 257 | 257 | Batman Ninja w/ Roger Craig Smith | 2019-09-20 | | The cast chats Batman Ninja with the Dark Knight himself, Roger Craig Smith. |
| 258 | 258 | Young Justice: Outsiders Season Recap | 2019-09-23 | | The cast chats Young Justice with Co-Hosts and Producers of the Whelmed: Young Justice Files Podcast. |
| 259 | 259 | Whatever Happened to the Caped Crusader? | 2019-09-24 | | The Book Club discusses the two-part Batman story, "Whatever Happened to the Caped Crusader?" Plus DC Daily catches up with the cast of Arrow! |
| 260 | 260 | Mr. Freeze Kidnaps Batgirl! | 2019-09-25 | | The cast discusses Batman and Mr. Freeze: Subzero. |
| 261 | 261 | Titans Season 2, Episode 3 "Ghosts" | 2019-09-26 | | The cast recaps Titans Season 2, Episode 3 "Ghosts." |
| 262 | 262 | Teen Titans Go! vs Teen Titans | 2019-09-27 | | The cast chats about Teen Titans Go! vs Teen Titans with the voice of Robin, Scott Menville. |
| 263 | 263 | Wonder Woman: Year One | 2019-09-30 | | The cast discusses DC Rebirth's Wonder Woman: Year One. |
| 264 | 264 | Joker, Batwoman, & Superman – Oh My! | 2019-10-01 | | The cast is hyped for the new Joker movie and Batwoman TV Series. Plus, the movie club digs into the classic 1978 Superman film. |
| 265 | 265 | Wonder Woman: Heart of the Amazon | 2019-10-02 | | The cast chat the "Heart of the Amazon" storyline from Wonder Woman #26-30 with writer Shea Fontana. |
| 266 | 266 | What Happened to Aqualad? | 2019-10-03 | | The cast recaps Titans Season 2, Episode 4 "Aqualad." |
| 267 | 267 | NYCC: New DCU Series! + Birds of Prey Costume Reveal | 2019-10-04 | | Today, we're recapping the first day of New York Comic Con 2019, including DC Universe announcements and the first public reveal of costumes from Birds of Prey. |
| 268 | 268 | NYCC: Exclusive Birds of Prey Cast Interview! | 2019-10-07 | | The exclusive Birds of Prey interview with Margot Robbie, Jurnee Smollett-Bell, Rosie Perez, and Ella Jay Basco from New York Comic Con 2019. |
| 269 | 269 | NYCC: Wonder Woman: Bloodlines, Batwoman & Watchmen | 2019-10-08 | | The casts of Wonder Woman: Bloodlines, Batwoman, and Watchmen hit New York Comic Con to preview their upcoming projects. |
| 270 | 270 | Drawing With Kirk Scroggs | 2019-10-09 | | Kirk Scroggs teaches us how to draw Swamp Kid! |
| 271 | 271 | A deal with the Deathstroke! | 2019-10-10 | | The cast recaps Titans Season 2, Episode 5 "Deathstroke". |
| 272 | 272 | Watchmen: The Movie | 2019-10-11 | | The cast talks about WATCHMEN, available now on DC Universe. |
| 273 | 273 | Oh Yes, Birds of Prey Had a TV Show! | 2019-10-14 | | The cast talks about the Pilot episode of Birds of Prey. |
| 274 | 274 | Teen Titans Robot Rock | 2019-10-15 | | The cast chats about episode 7 of Aquaman '67. |
| 275 | 275 | Six Strangest Batman Stories | 2019-10-16 | | The cast talks about the six strangest Batman stories with Andrew Farago, the co-author of Batman: The Definitive History of the Dark Knight in Comics, Film, and Beyond. |
| 276 | 276 | Superboy Joins the Titans! | 2019-10-17 | | The DC Daily cast discusses Titans S2 Episode 6 "Conner" |
| 277 | 277 | Movie Club: Superman II | 2019-10-18 | | The cast reacts to Superman II. |
| 278 | 278 | Wonder Woman: 1974 | 2019-10-21 | | The DC Daily cast chats about the 1974 made-for-TV movie, Wonder Woman. |
| 279 | 279 | Slick as Thieves! | 2019-10-22 | | The cast chats Episode 2 of Birds of Prey, "Slick" |
| 280 | 280 | A Tale of Two Flashes! | 2019-10-23 | | The cast chats about the Lazarus Contract. |
| 281 | 281 | Can't Get Bruce Wayne Out of My Head! | 2019-10-24 | | The DC Daily cast chats about Titans S2E7, "Bruce Wayne," with Anna Diop (Starfire), and Samm Levine interviews Joker cinematographer Lawrence Sher. |
| 282 | 282 | Gotham by Gaslight Watch-Along | 2019-10-25 | | The cast watches "Batman: Gotham by Gaslight" and reads fan comments from the Community Section. |
| 283 | 283 | Yeah, Birds of Prey Has a Bar For Metas | 2019-10-28 | | The DC Daily cast chats about episode 3 of Birds of Prey, "Prey for the Hunter" and Batwoman's Luke Fox (Camrus Johnson) stops by. |
| 284 | 284 | Dark Knight Day! | 2019-10-29 | | Amy sits down with Andrew Farago and the cast flips through the Gallery Edition of the Dark Knight Returns! |
| 285 | 285 | Batman vs Dracula! | 2019-10-30 | | The DC Daily casts chats about the 2005 animated film, The Batman vs Dracula. |
| 286 | 286 | A Very DC Daily Halloween Special | 2019-10-31 | | The DC Daily cast gets into the Halloween spirit with a DC Universe costume contest and magic show. |
| 287 | 287 | The Death of Jericho | 2019-11-01 | | The cast discusses episode 8 of this season's Titans, "Jericho" and Starfire herself, Anna Diop, drops by for a studio interview. |
| 288 | 288 | Three Birds and a Baby | 2019-11-04 | | The cast chats about episode four of Birds of Prey, "Three Birds and a Baby," and DC Daily catches up with Dave Gibbons to discuss Watchmen's legacy. |
| 289 | 289 | All Hail Saint Batman! | 2019-11-05 | | The DC Daily cast chats about Tales from the Dark Multiverse #1: Batman Knightfall. Also a look at the first appearance of Lex Luthor. |
| 290 | 290 | Movie Club: Superman III | 2019-11-06 | | The cast reacts to Superman III. |
| 291 | 291 | The Misadventures of Beast Boy & Superboy | 2019-11-07 | | The DC Daily cast chats episode 9 of this season's Titans, "Atonement." |
| 292 | 292 | Ideas United: Pitch Your Unscripted Show! | 2019-11-08 | | The cast sits down with VP of Production at Ideas United, Abe Mohammadione to talk about DCYou Unscripted. |
| 293 | 293 | Birds of Prey Gets a Full House! | 2019-11-11 | | The cast reviews Birds of Prey Episode 5, "Sins of the Mother" |
Season 2
| Episode No. | No. Overall | Title | Airdate | Runtime | Summary |
| --- | --- | --- | --- | --- | --- |
Series Cast
| | | | |
| --- | --- | --- | --- |
| | Tiffany Smith | as Anchor | |
| | Sam Humphries | as Co-Host | |
| | John Kourounis | as Co-Host | |
| | Markeia McCarty | as Co-Host | |
| | Brian Tong | as Co-Host | |
| | Clarke Wolfe | as Co-Host | |
| | John Barrowman | as Co-Host | |
| | Samm Levine | as Co-Host | |
| | Harley Quinn Smith | as Co-Host | |
| | Whitney Moore | as Co-Host | |
| | Hector Navarro | as Co-Host | |
Related News
TVMaze