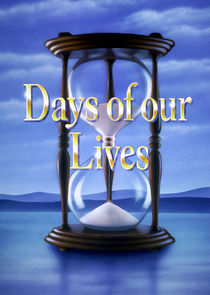 Days of our Lives is set in the fictitious Midwestern town of Salem. The core families are the Bradys, the Hortons and the DiMeras, and the multi-layered storylines involve elements of romance, adventure, mystery, comedy and drama.
Series Overview
Rating
imDb Rating: 5.0 (5,902 Votes)
Metascore: N/A
Plot
A chronicle of the lives, loves, trials and tribulations of the citizens of the fictional city of Salem.
Details
Rated: TV-14
Released: 08 Nov 1965
Runtime: 60 min
Genre: Drama, Romance
Director: N/A
Writer: Irna Phillips, Allan Chase, Ted Corday
Actors: Frances Reid, John Clarke, Macdonald Carey, Josh Taylor
Language: English
Country: USA
Awards: Nominated for 4 Primetime Emmys. Another 226 wins & 461 nominations.
Total Seasons: 1
Next Episode
Ep. #13859
Episode 2020x104; May 26, 2020
Previous Episode
Ep. #13858
Episode 2020x103; May 25, 2020
Episodes 2020x112: Ep. #13868 2020x111: Ep. #13866 2020x110: Ep. #13865 2020x109: Ep. #13864 2020x108: Ep. #13863 2020x107: Ep. #13862 2020x106: Ep. #13861 2020x105: Ep. #13860 2020x104: Ep. #13859

View All Episodes
Cast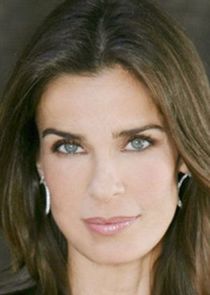 Kristian Alfonso as Hope Brady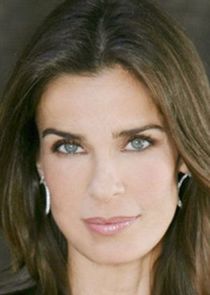 Tammy Taylor as Hope Brady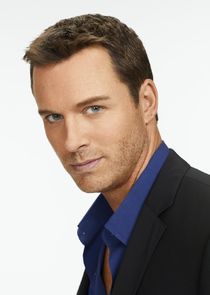 Eric Martsolf as Brady Black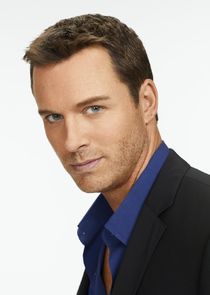 Kyle Lowder as Brady Black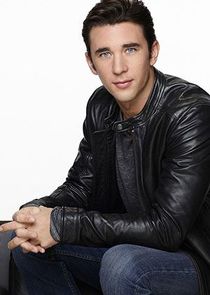 Casey Deidrick as Chad DiMera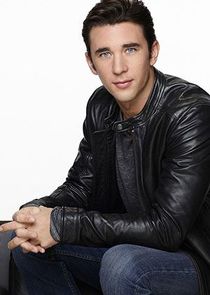 Billy Flynn as Chad DiMera
View Full Cast
Skip to:
Season 1
| Episode No. | No. Overall | Title | Airdate | Runtime | Summary |
| --- | --- | --- | --- | --- | --- |
Series Cast
| | | | |
| --- | --- | --- | --- |
| | Kristian Alfonso | as Hope Brady | |
| | Tammy Taylor | as Hope Brady | |
| | Eric Martsolf | as Brady Black | |
| | Kyle Lowder | as Brady Black | |
| | Casey Deidrick | as Chad DiMera | |
| | Billy Flynn | as Chad DiMera | |
| | Gabriela Rodriguez | as Gabriela Hernandez | |
| | Camila Banus | as Gabriela Hernandez | |
| | Galen Gering | as Rafe Hernandez | |
| | Megan Corletto | as Abigail Deveraux | |
| | Ryanne Kettner | as Abigail Deveraux | |
| | Kate Mansi | as Abigail Deveraux | |
| | Ashley Benson | as Abigail Deveraux | |
| | Paige Kettner | as Abigail Deveraux | |
| | Marci Miller | as Abigail Deveraux | |
| | Deborah Adair | as Kate Roberts | |
| | Lauren Koslow | as Kate Roberts | |
| | Catherine Mary Stewart | as Kayla Brady | |
| | Mary Beth Evans | as Kayla Brady | |
| | Deidre Hall | as Marlena Evans | |
| | Stephanie Cameron | as Jennifer Horton | |
| | Melissa Reeves | as Jennifer Horton | |
| | Greg Vaughan | as Eric Brady | |
| | Jensen Ackles | as Eric Brady | |
| | Freddie Smith | as Sonny Kiriakis | |
| | Casey Moss | as JJ Deveraux | |
| | Vivian Jovanni | as Ciara Brady | |
| | Victoria Konefal | as Ciara Brady | |
| | Drake Hogestyn | as John Black | |
| | Arianne Zucker | as Nicole Walker | |
| | Lamon Archey | as Eli Grant | |
| | Dylan Patton | as Will Horton | |
| | Guy Wilson | as Will Horton | |
| | Chandler Massey | as Will Horton | |
| | Stephen Nichols | as Steve Johnson | |
| | Sal Stowers | as Lani Price | |
| | John Aniston | as Victor Kiriakis | |
| | Ava White | as Claire Kiriakis Brady | |
| | Olivia Rose Keegan | as Claire Kiriakis Brady | |
| | Olivia White | as Claire Kiriakis Brady | |
| | Tyler Christopher | as Stefan DiMera | |
| | Nadia Bjorlin | as Chloe Lane | |
| | Christopher Sean | as Paul Narita | |
| | Wayne Northrop | as Roman Brady | |
| | Josh Taylor | as Roman Brady | |
| | Justin Gaston | as Ben Weston | |
| | Robert Scott Wilson | as Ben Weston | |
| | Charlotte Ross | as Eve Donovan Larson | |
| | Kassie DePaiva | as Eve Donovan Larson | |
| | Suzanne Rogers | as Maggie Kiriakis | |
| | Paul Telfer | as Xander Kiriakis | |
| | Wally Kurth | as Justin Kiriakis | |
| | James Reynolds | as Abe Carver | |
| | Aimee Brooks | as Sarah Horton | |
| | Alli Brown | as Sarah Horton | |
| | Linsey Godfrey | as Sarah Horton | |
| | Lucas Adams | as Tripp Dalton | |
| | Arianne Zucker | as Kristen DiMera | |
| | Stacy Haiduk | as Kristen DiMera | |
| | Eileen Davidson | as Kristen DiMera | |
| | Joseph Adams | as Jack Deveraux | |
| | Mark Valley | as Jack Deveraux | |
| | Steve Wilder | as Jack Deveraux | |
| | Matthew Ashford | as Jack Deveraux | |
| | James Acheson | as Jack Deveraux | |
| | Bryan Dattilo | as Lucas Horton | |
| | Thaao Penghlis | as Andre DiMera | |
| | Charla Doherty | as Julie Williams | |
| | Susan Seaforth Hayes | as Julie Williams | |
| | Vincent Irizarry | as Deimos Kiriakis | |
| | Judi Evans | as Adrienne Kiriakis | |
| | Rusty Cundieff | as Theo Carver | |
| | Kyler Pettis | as Theo Carver | |
| | Jordi Vilasuso | as Dario Hernandez | |
| | Francisco San Martin | as Dario Hernandez | |
| | Alison Sweeney | as Sami Brady DiMera | |
| | Vanessa A. Williams | as Valerie Grant | |
| | Diane Sommerfield | as Valerie Grant | |
| | Brandon Beemer | as Shawn Douglas Brady | |
| | Jason Cook | as Shawn Douglas Brady | |
| | Collin O'Donnell | as Shawn Douglas Brady | |
| | Gilles Marini | as Theodore Laurent | |
| | Bill Hayes | as Doug Williams | |
| | Eric Winter | as Rex Brady | |
| | Kyle Lowder | as Rex Brady | |
| | Thia Megia | as Haley Chen | |
| | Jen Lilley | as Theresa Donovan | |
| | Kirsten Storms | as Belle Brady | |
| | Martha Madison | as Belle Brady | |
| | Charity Rahmer | as Belle Brady | |
| | James Lastovic | as Joey Johnson | |
| | Jay Kenneth Johnson | as Philip Kiriakis | |
| | Kyle Brandt | as Philip Kiriakis | |
| | Brandon Tyler | as Philip Kiriakis | |
| | John-Paul Lavoisier | as Philip Kiriakis | |
| | Greg Rikaart | as Leo Stark | |
| | Louise Sorel | as Vivian Alamain | |
| | Judi Evans | as Bonnie Lockhart | |
| | Thaao Penghlis | as Antony "Tony" DiMera | |
| | A. Martinez | as Eduardo Hernandez | |
| | William Utay | as Wilhelm Rolf | |
| | Leann Hunley | as Anna DiMera | |
| | Daniel Cosgrove | as Aiden Jennings | |
| | James Read | as Clyde Weston | |
| | Chrishell Hartley | as Jordan Ridgeway | |
| | Shawn Christian | as Daniel Jonas | |
| | Gabrielle Haugh | as Jade Michaels | |
| | Robert Kelker-Kelly | as Bo Brady | |
| | Peter Reckell | as Bo Brady | |
| | Joseph Mascolo | as Stefano DiMera | |
| | Blake Berris | as Nick Fallon | |
| | Renée Jones | as Lexie Carver | |
| | Genie Francis | as Diana Colville | |
| | James Scott | as E.J. DiMera | |
| | Paige Searcy | as Jade Michaels | |
| | Molly Burnett | as Melanie Jonas | |
| | Charles Shaughnessy | as Shane Donovan | |
| | Shelley Hennig | as Stephanie Johnson | |
| | Shayna Rose | as Stephanie Johnson | |
| | Tracy Middendorf | as Carrie Brady Reed | |
| | Christie Clark | as Carrie Brady Reed | |
| | Darin Brooks | as Max Brady | |
| | Patrika Darbo | as Nancy Wesley | |
| | Peggy McCay | as Caroline Brady | |
| | Farah Fath | as Mimi Lockhart | |
| | Marie Wilson | as Summer Townsend | |
| | Mark Hapka | as Nathan Horton | |
| | True O'Brien | as Paige Larson | |
| | Andrew Masset | as Larry Welch | |
| | Lisa Rinna | as Billie Reed | |
| | Julie Pinson | as Billie Reed | |
| | Krista Allen | as Billie Reed | |
| | Anne Marie Howard | as Kimberly Brady | |
| | Patsy Pease | as Kimberly Brady | |
| | Ariana Chase | as Kimberly Brady | |
| | Robert Cuthill | as Colin Murphy | |
| | Justin Melvey | as Colin Murphy | |
| | Wes Ramsey | as Owen Kent | |
| | Alma Delfina | as Adriana Hernandez | |
| | Susan Flannery | as Laura Horton | |
| | Rosemary Forsyth | as Laura Horton | |
| | Jaime Lyn Bauer | as Laura Horton | |
| | Susan Oliver | as Laura Horton | |
| | Melissa Archer | as Serena Mason | |
| | Austin Peck | as Austin Reed | |
| | Patrick Muldoon | as Austin Reed | |
| | John Ingle | as Mickey Horton | |
| | John Clarke | as Mickey Horton | |
| | Felisha Terrell | as Arianna Hernandez | |
| | Lindsay Hartley | as Arianna Hernandez | |
| | Matt Cedeño | as Brandon Walker | |
| | Bren Foster | as Quinn Hudson | |
| | Tamara Braun | as Taylor Walker | |
| | Natalia Livingston | as Taylor Walker | |
| | Katherine Ellis | as Taylor Walker | |
| | Kevin Spirtas | as Craig Wesley | |
| | Tanya Boyd | as Celeste Perrault | |
| | Crystal Chappell | as Carly Manning | |
| | Frank Parker | as Shawn Brady | |
| | Mandy Musgrave | as Chelsea Brady | |
| | Rachel Melvin | as Chelsea Brady | |
| | Taylor Spreitler | as Mia McCormick | |
| | Valerie Wildman | as Fay Walker | |
| | Alexis Thorpe | as Cassie Brady | |
| | Heather Lindell | as Jan Spears | |
| | Heather Lauren Olson | as Jan Spears | |
| | Roark Critchlow | as Mike Horton | |
| | Michael T. Weiss | as Mike Horton | |
| | Wesley Eure | as Mike Horton | |
| | Paul Coufos | as Mike Horton | |
| | Judith Chapman | as Anjelica Deveraux | |
| | Shelley Taylor Morgan | as Anjelica Deveraux | |
| | Jane Elliot | as Anjelica Deveraux | |
| | Alexander Bruszt | as Fynn Thompson | |
| | Brett Williams | as Todd Chandler | |
| | David Wallace | as Todd Chandler | |
| | Paul Keenan | as Todd Chandler | |
| | Victor Webster | as Nicholas Alamain | |
| | Erik von Detten | as Nicholas Alamain | |
| | Tamara Braun | as Ava Vitali | |
| | Barbara Stanger | as Mary Anderson | |
| | Melinda O. Fee | as Mary Anderson | |
| | Gregg Marx | as David Banning | |
| | Richard Guthrie | as David Banning | |
| | Christopher Stone | as Bill Horton | |
| | Edward Mallory | as Bill Horton | |
| | Dick Billingsley | as Scott "Scotty" Banning II | |
| | Rick Hearst | as Scott "Scotty" Banning II | |
| | Margaret Mason | as Linda Patterson Anderson | |
| | Elaine Princi | as Linda Patterson Anderson | |
| | Martha Smith | as Sandy Horton | |
| | Pamela Roylance | as Sandy Horton | |
| | Joseph Bottoms | as Cal Winters | |
| | Wortham Krimmer | as Cal Winters | |
| | Joy Garrett | as Jo Johnson | |
| | Marilyn McIntyre | as Jo Johnson | |
| | Lanna Saunders | as Marie Horton | |
| | Maree Cheatham | as Marie Horton | |
| | Schuyler Yancey | as Cameron Davis | |
| | Nathan Owens | as Cameron Davis | |
| | Stephen Brooks | as Joshua Fallon | |
| | Scott Palmer | as Joshua Fallon | |
| | Staci Greason | as Isabella Toscano Black | |
| | John Callahan | as Dr. Richard Baker | |
| | Camilla More | as Grace Forrester | |
| | Carey More | as Grace Forrester | |
| | Steve Blackwood | as Bart Biederbicke | |
| | Catherine MacNeal | as Pat Hamilton | |
| | Aaron Van Wagner | as Jason Welles | |
| | Adam Caine | as Edmund P. Crumb | |
| | Adrienne LaRussa | as Brooke Hamilton | |
| | Amy Stock-Poynton | as Britta Englund | |
| | Anne-Marie Martin | as Gwen Davies | |
| | Annie Burgstede | as Willow Stark | |
| | Antony Alda | as Giovanni "Johnny" Corelli | |
| | Arleen Sorkin | as Calliope Jones | |
| | Ashlee Holland | as Crystal Miller | |
| | Barbara Crampton | as Trista Evans | |
| | Barry Cutler | as Logan 'Parrot Man' Michaels | |
| | Billy Hufsey | as Emilio Ramirez | |
| | Billy Warlock | as Frankie Brady | |
| | Bonnie Burroughs | as Gretchen Lindquist | |
| | Braden Matthews | as Travis Malloy | |
| | Brian Lane Green | as Alan Brand | |
| | Brenda Benet | as Lee DuMonde Carmichael Williams | |
| | Brody Hutzler | as Patrick Lockhart | |
| | Brooke Bundy | as Rebecca North LeClair | |
| | Camilla More | as Gillian Forrester | |
| | Charles Bateman | as Maxwell Jarvis | |
| | Charles Cioffi | as Ernesto Toscano | |
| | Cheryl Ann Wilson | as Megan Hathaway | |
| | Cindy Daly | as Cathy Breton | |
| | Clive Clerk | as David Martin | |
| | Conrad Dunn | as Nick Corelli | |
| | Corinne Conley | as Phyllis Anderson | |
| | Dani Minnick | as Rebecca Morrison | |
| | David McLean | as Craig Merritt | |
| | Deborah Moore | as Danielle Stevens | |
| | Derya Ruggles | as Robin Jacobs | |
| | Dianne Harper | as Leslie James | |
| | Shawn Stevens | as Oliver Martin | |
| | Don Diamont | as Carlo Forenza | |
| | Denise Alexander | as Susan Hunter | |
| | Eddie Velez | as Paul Mendez | |
| | Eileen Barnett | as Stephanie Woodruff | |
| | Elaine Bromka | as Stella Lombard | |
| | Elizabeth Storm | as Janice Barnes | |
| | Eric Schiff | as Kevin Cates | |
| | Frances Reid | as Alice Horton | |
| | Geno Silva | as Domingo Salazar | |
| | George McDaniel | as Jordan Barr | |
| | Gloria Loring | as Liz Chandler | |
| | Gregory Mortensen | as Paul Stewart | |
| | Holly Gagnier | as Ivy Selejko Jannings | |
| | Hunter Tylo | as Marina Toscano | |
| | Ian Buchanan | as Ian McAllister | |
| | Ivan G'Vera | as Ivan Marais | |
| | J. Cynthia Brooks | as Taylor McCall | |
| | J. Eddie Peck | as Howard Alston Hawkins III | |
| | Jack Coleman | as Jake Kositchek | |
| | James Hampton | as Saul Taylor | |
| | Jane Windsor | as Emma Donovan Marshall | |
| | Jason Brooks | as Peter Blake | |
| | Jason Culp | as Jerry Pulaski | |
| | Jay Pickett | as Chip Lakin | |
| | Jay Robinson | as Monty Dolan | |
| | Jean Bruce Scott | as Jessica Blake Fallon | |
| | Jed Allan | as Donald Jeremiah 'Don' Craig | |
| | Jeff Griggs | as Jude St. Clair | |
| | John Lupton | as Tommy Horton | |
| | John de Lancie | as Eugene Bradford | |
| | Jolina Collins | as Jasmine | |
| | Joseph Campanella | as Harper Deveraux | |
| | Joseph Gallison | as Neil Curtis | |
| | Joy Bisco | as Gabby | |
| | Joyce Little | as Vanessa Walker | |
| | Julianne Morris | as Greta Von Amberg | |
| | Karen Moncrieff | as Gabrielle Pascal | |
| | Ken Jezek | as Lars Englund | |
| | Michael Leon | as Pete Jannings | |
| | Kristen Renton | as Morgan Hollingsworth | |
| | Kristi McDaniel | as Sarah | |
| | Lane Caudell | as Woody King | |
| | Lane Davies | as Evan Whyland | |
| | Lisa Howard | as April Ramirez | |
| | Lisa Trusel | as Melissa Anderson | |
| | Debbie Lytton | as Melissa Anderson | |
| | Camilla Scott | as Melissa Anderson | |
| | Lynn Herring | as Lisanne Gardner | |
| | Macdonald Carey | as Tom Horton | |
| | Madlyn Rhue | as Daphne DiMera | |
| | Marcus Patrick | as Jett Carver | |
| | Marie-Alise Recasner | as Lynn Burke | |
| | Mark Drexler | as Roger Lombard | |
| | Mark Tapscott | as Bob Anderson | |
| | Rick Hill | as Kyle McCullough | |
| | Matt Battaglia | as J.L. King | |
| | Matthew Mahaney | as Kurt Schwengel | |
| | Melinda Clarke | as Faith Taylor | |
| | Melonie Mazman | as Tess Jannings | |
| | Michael Easton | as Tanner Scofield | |
| | Michael Sabatino | as Lawrence Alamain | |
| | Millicent Martin | as Lili Faversham | |
| | Miriam Parrish | as Jamie Caldwell | |
| | Nancy Parsons | as Mary Brooke | |
| | Nick Benedict | as Curtis Reed | |
| | Nick Stabile | as Dean Hartman | |
| | Pat Delaney | as Rachel Blake | |
| | Patrice Chanel | as Gail Carson | |
| | Patricia Barry | as Adelaide Horton Williams | |
| | Michael Bays | as Julio Ramirez | |
| | Patty Weaver | as Trish Clayton Banning | |
| | Paul Kersey | as Alan Harris | |
| | Paul Logan | as Glen Reiber | |
| | Philece Sampler | as Renée DuMonde | |
| | Philip Levien | as Mitch Kauffman | |
| | Quinn Redeker | as Alex Marshall | |
| | Randy Reinholz | as Adam Scott | |
| | Regina Gleason | as Kitty Horton | |
| | Rhasaan Orange | as Thomas Edward Kramer | |
| | Richard Bergman | as Brett Fredericks | |
| | Richard Biggs | as Marcus Hunter | |
| | Richard Burgi | as Philip Collier | |
| | Richard Colla | as Tony Merritt | |
| | Rob Estes | as Glenn Gallagher | |
| | Robert Alda | as Dr. Stuart Whyland | |
| | Robert Benvenisti | as Kevin Lambert | |
| | Robert Clary | as Robert LeClair | |
| | Robert Mailhouse | as Brian Scofield | |
| | Robert S. Woods | as Paul Stewart | |
| | Roberta Leighton | as Ginger Dawson | |
| | Rod Arrants | as Richard Cates | |
| | Roger Aaron Brown | as Danny Grant | |
| | Roscoe Born | as Trent Robbins | |
| | Lisa Linde | as Ali McIntyre | |
| | Sandra Canning | as Grace Jeffries | |
| | Sarah Brown | as Madison James | |
| | Shannon Sturges | as Molly Brinker | |
| | Shannon Tweed | as Savannah Wilder | |
| | Steve Eastin | as Colonel Alfred Jericho | |
| | Sung Hi Lee | as Sophie | |
| | Susan Diol | as Emmy Borden | |
| | Peter Brown | as Greg Peters | |
| | Susanne Zenor | as Margo Horton | |
| | Tamara Clatterbuck | as Barb Reiber | |
| | Mary Frann | as Amanda Howard Peters | |
| | Thyme Lewis | as Jonah Carver | |
| | Josh Taylor | as Chris Kositchek | |
| | Tom Hallick | as Maxwell Hathaway | |
| | Tony Rhodes | as Jesse Lombard | |
| | Tracy Kolis | as Rebecca Downey | |
| | Trevor Donovan | as Jeremy Horton | |
| | Valerie Karasek | as Serena Colville | |
| | Veronica Lauren | as Cynthia Austin | |
| | Victor Alfieri | as Franco Kelly | |
| | William Joyce | as Kellam Chandler | |
| | Yvette Nipar | as Sasha Roberts | |
| | Yvonna Kopacz Wright | as Wendy Reardon | |
| | Wayne Northrop | as Alex North | |
| | Tammy Tavares | as Dr. Karen Bader | |
| | Rolonda Watts | as Cameron Reese | |
| | Allen Nabors | as Toby | |
| | Riley Bodenstab | as Cole Hines | |
Series Crew
| | Position | Name |
| --- | --- | --- |
| | Consulting Producer | James E. Reilly |
| | Creator | Allan Chase |
| | Creator | Ted Corday |
| | Executive Producer | Ted Corday |
| | Creator | Irna Phillips |
| | Executive Producer | Al Rabin |
| | Co-Executive Producer | Tom Langan |
| | Executive Producer | Tom Langan |
| | Supervising Producer | Tom Langan |
| | Co-Executive Producer | Borris Botero |
| | Co-Executive Producer | Stephen Wyman |
| | Supervising Producer | Stephen Wyman |
| | Co-Executive Producer | Gary Tomlin |
| | Co-Executive Producer | Noel Maxam |
| | Supervising Producer | Noel Maxam |
| | Supervising Producer | Patricia Wenig |
| | Supervising Producer | Shelley Curtis |
| | Supervising Producer | Francesca James |
| | Supervising Producer | Sheryl Harmon-ware |
| | Supervising Producer | Roy B. Steinberg |
| | Associate Producer | Helen Hall |
| | Associate Producer | Denny Frary |
| | Associate Producer | Beth Milstein |
| | Associate Producer | Andrew J. Selig |
| | Associate Producer | Becky Greenlaw |
| | Associate Producer | Janet Spellman-Rider |
| | Producer | Janet Spellman-Rider |
| | Associate Producer | Tom Walker |
| | Executive Producer | Wes Kenney |
| | Executive Producer | Ken Corday |
| | Co-Executive Producer | Albert Alarr |
| | Co-Executive Producer | Greg Meng |
Related News
TVMaze