In Dark Matter, the crew of a derelict spaceship is awakened from stasis with no memories of who they are or how they got on board. Facing threats at every turn, they have to work together to survive a voyage charged with vengeance, betrayal and hidden secrets.
Series Overview
Rating
imDb Rating: 7.5 (36,522 Votes)
Metascore: N/A
Plot
In the dystopian 27th century, six people wake up on a deserted spaceship with no memory of who they are or what they're doing there. They reluctantly team up and set off to find answers with the help of a female android.
Details
Rated: TV-14
Released: 12 Jun 2015
Runtime: 42 min
Genre: Adventure, Drama, Mystery, Sci-Fi, Thriller
Director: N/A
Writer: Joseph Mallozzi, Paul Mullie
Actors: Melissa O'Neil, Anthony Lemke, Alex Mallari Jr., Jodelle Ferland
Language: English
Country: Canada
Awards: 6 nominations.
Total Seasons: 3
Previous Episode
Nowhere to Go
Episode 3x13; Aug 25, 2017
Alliances shift, secrets are revealed, and the past becomes present in this third-season-ending quest to prevent intergalactic war.
The Raza's crew attempt to unite Ferrous' enemies and put an end to the corporate war before the new fleet can be used.
Previous Episodes

3x13: Nowhere to Go


3x12: My Final Gift to You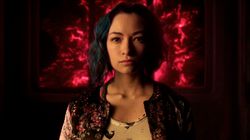 3x11: The Dwarf Star Conspiracy


3x10: Built, Not Born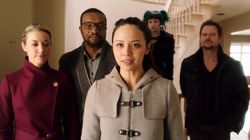 3x9: Isn't That a Paradox?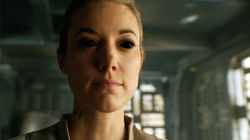 3x8: Hot Chocolate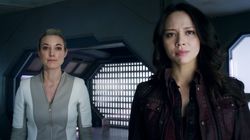 3x7: Wish I Could Believe You


3x6: One More Card to Play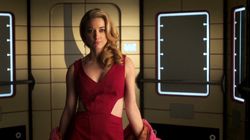 3x5: Give It Up, Princess

View All Episodes
Cast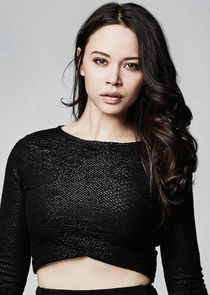 Melissa O'Neil as Two
Zoie Palmer as The Android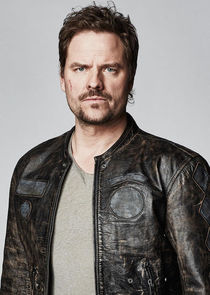 Anthony Lemke as Three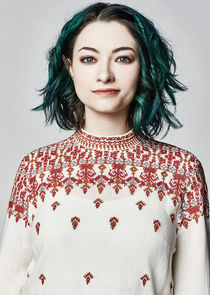 Jodelle Ferland as Five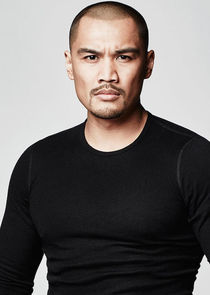 Alex Mallari Jr. as Four
Roger R. Cross as Six
View Full Cast
Recent News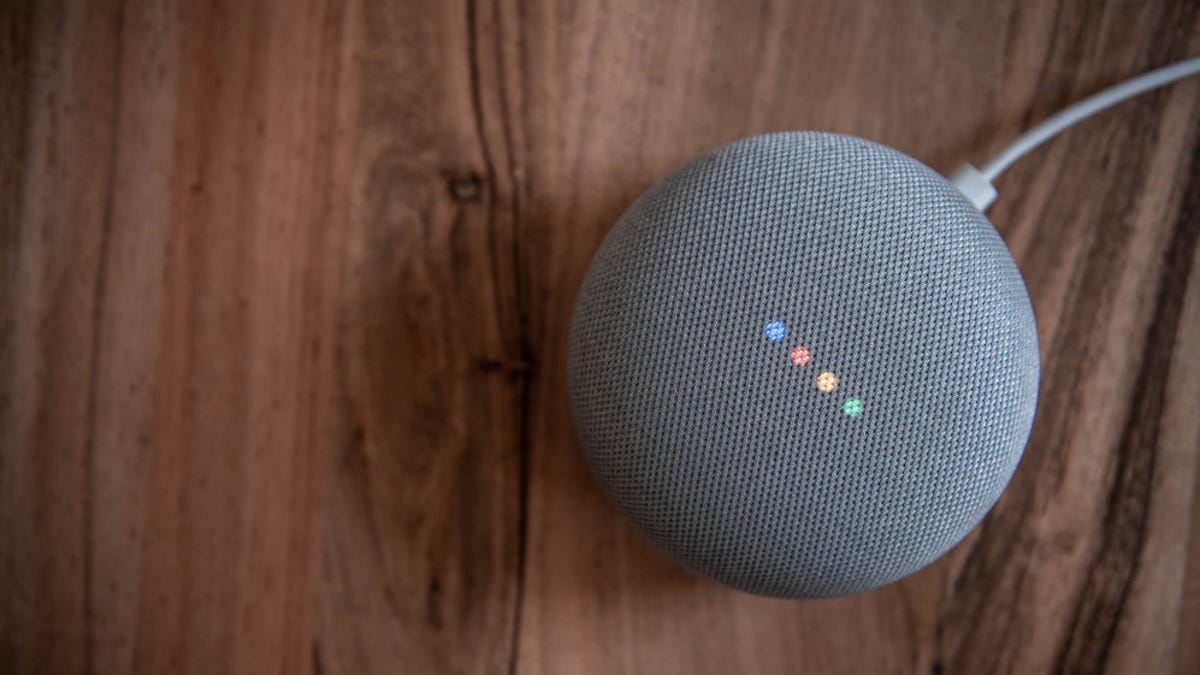 How to Protect Your Smart Speaker From a Laser Attack
I love a good scientific mystery—stuff like quantum weirdness, dark matter and dark energy, strange gravitational behavior, or even why smart speakers respond to light waves as if they were sound. That last one was the topic of a recently published paper from…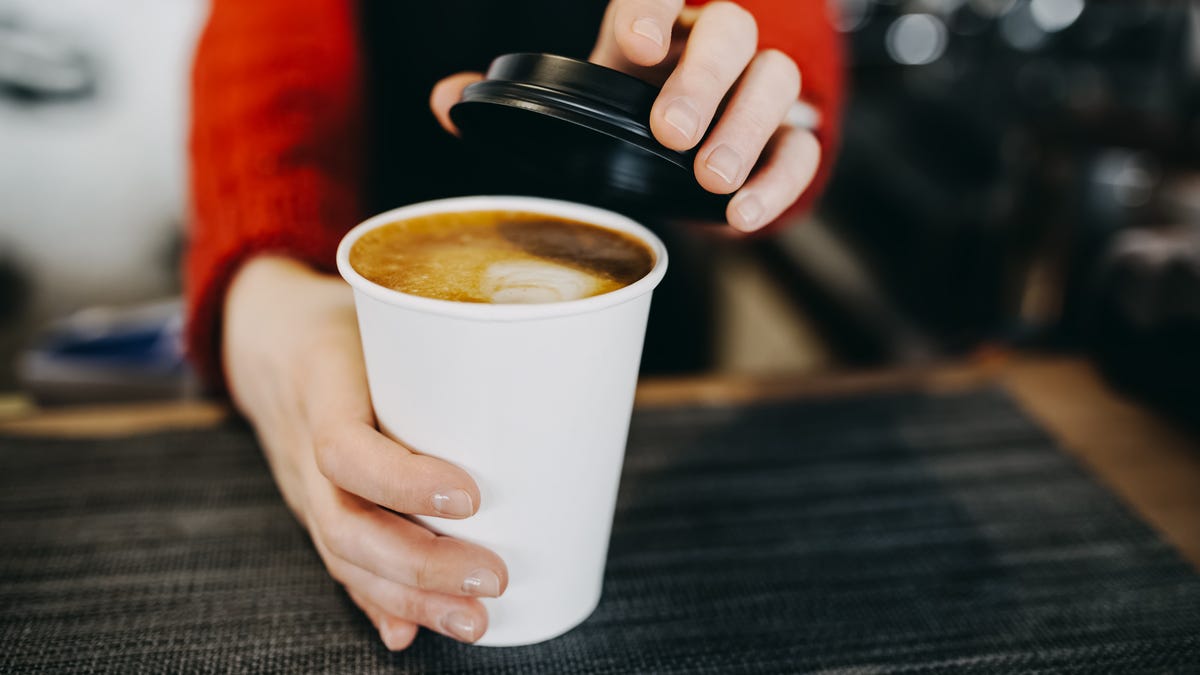 How to Drink Coffee Without Any Sweetener
There are many reasons someone might want to make the switch from sweetened to unsweetened coffee. Some of them are health related, some of them are not. How one takes one's coffee is a very personal matter which should not be subjected to snobbery or judgmen…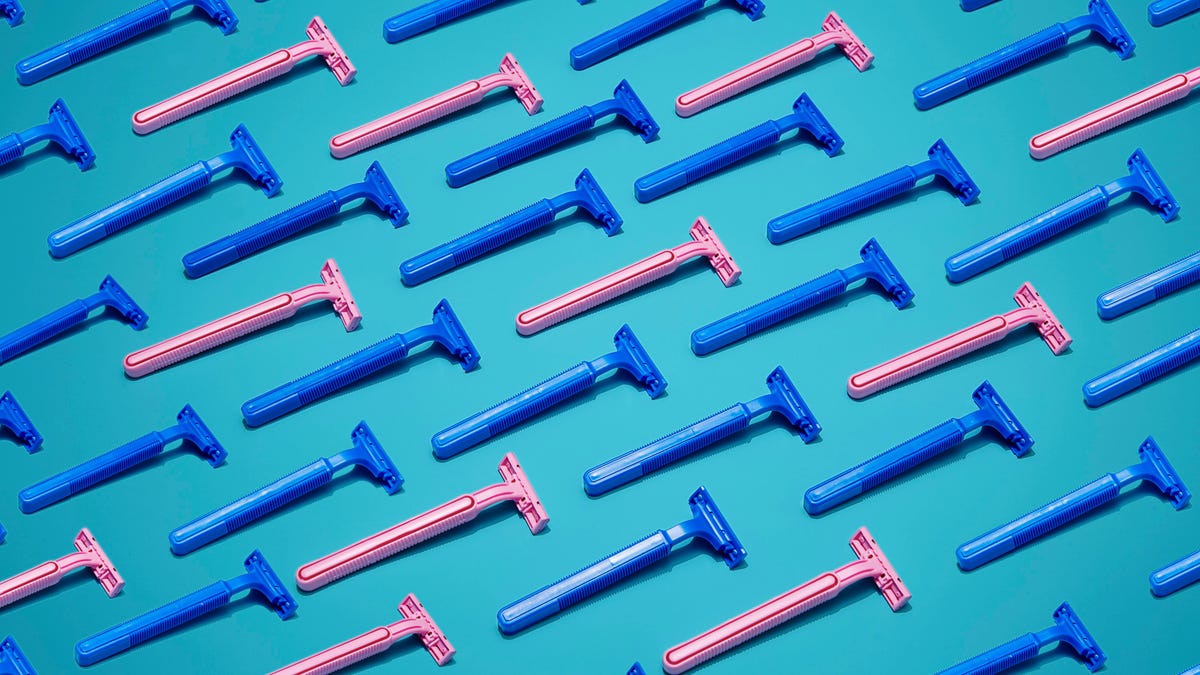 How to Address Your Tween Daughter's Body Hair Concerns
"Wow, you're so hairy," the boy standing to my daughter's left said. He gazed in awe at her rounded seven-year-old arm, brown from the summer sun, and the silky, dark hair encircling it. It was the first day of second grade and the first time someone remarked…
via NewsAPI
View More Related News
Skip to:
Season 1
| Episode No. | No. Overall | Title | Airdate | Runtime | Summary |
| --- | --- | --- | --- | --- | --- |
| 1 | 1 | Episode One | 2015-06-12 | 60 | A spaceship crew awaken from stasis with no memory of their mission or their identities, but once they reach their destination, a mining colony, they begin to look for answers while working together to survive in the series premiere of this adaptation of the graphic novel series of the same name. |
| 2 | 2 | Episode Two | 2015-06-19 | 60 | The crew come to terms with revelations about their respective pasts; at the same time, they face the dilemma of helping the miners against insurmountable odds or abandoning them to certain death. |
| 3 | 3 | Episode Three | 2015-06-26 | 60 | Sabotage is suspected and the onboard paranoia surges when the ship mysteriously veers off course. To bring the systems back online, a perilous spacewalk is required; at the same time, Five makes a shocking discovery. |
| 4 | 4 | Episode Four | 2015-07-03 | 60 | The past comes back to haunt members of the crew during a stopover at a space station, during which Four makes a stunning discovery, while Two and Five learn that some games of chance come with surprising risks. Elsewhere, Six receives some unwanted attention at a local clinic; and One and Three's attempts to sell the weapons in their cargo hold lands them at a dangerous disadvantage. |
| 5 | 5 | Episode Five | 2015-07-10 | 60 | The crew are hired by their handler to salvage a seemingly deserted space freighter, a reclaim op that appears to be straightforward until a deadly cargo is uncovered and they are forced to fight for their lives. |
| 6 | 6 | Episode Six | 2015-07-17 | 60 | Chemical hypnosis and the ship's neural link are used to explore the memories secreted away in Five's subconscious, during which she uncovers the dark truth about Four and Six's violent pasts. She also learns about the circumstances that landed her on the ship and gains some insight into the idyllic childhood of a mysterious little boy. |
| 7 | 7 | Episode Seven | 2015-07-24 | 60 | The crew finally gain access to the secret room in the ship's underbelly and among the items they find inside are a sunny android and a desperately ill woman who reveals a connection to Three. |
| 8 | 8 | Episode Eight | 2015-07-31 | 60 | The crew stop at a space station to refuel and rest, but Six has a different agenda, which has to do with revenge. Meanwhile, One is taken aback by an unwelcome revelation. |
| 9 | 9 | Episode Nine | 2015-08-07 | 60 | Four abandons the ship to embark on a reckless mission to reclaim his past and the crew are left wondering whether they should rescue him or let fate run its deadly course. |
| 10 | 10 | Episode Ten | 2015-08-14 | 60 | The crew's need of money compels them to take on a dangerous assignment, which involves heisting a mysterious device from a rival corporation. Complications arise when they encounter another team of mercenaries who have been hired to do the same job. |
| 11 | 11 | Episode Eleven | 2015-08-21 | 60 | The crew's youngest member and an unexpected surprise turn out to be their best chance in a race against time to retake the ship from a group of ruthless mercenaries hell-bent on delivering them to the Galactic Authority. |
| 12 | 12 | Episode Twelve | 2015-08-28 | 60 | The crew's handler sends them on a seemingly simple retrieval op that involves a scientist being held against his will on a remote world. This snatch and grab, however, quickly devolves into a horrifying ordeal, which reunites one member of the crew with a powerful individual from her past. |
| 13 | 13 | Episode Thirteen | 2015-08-28 | 60 | Personalities clash, long-held secrets are revealed and the crew members are rocked by a shocking betrayal in the Season 1 finale. |
Season 2
| Episode No. | No. Overall | Title | Airdate | Runtime | Summary |
| --- | --- | --- | --- | --- | --- |
| 1 | 14 | Welcome to Your New Home | 2016-07-01 | 60 | The crew awakens to find themselves prisoners on the Hyperion-8 Maximum Security Galactic Detention Facility. |
| 2 | 15 | Kill Them All | 2016-07-08 | 60 | Imprisoned in Hyperion-8, the crew must negotiate attempted assassinations, extraditions, and behind-the-scenes machinations as they plot their escape. |
| 3 | 16 | I've Seen the Other Side of You | 2016-07-15 | 60 | The neural link triggers a dangerous glitch and the crew start to turn against each other while hiding out in empty space in an effort to lose the GA. |
| 4 | 17 | We Were Family | 2016-07-22 | 60 | Three reconnects with his former crew while the Android finds herself in unique company. |
| 5 | 18 | We Voted Not to Space You | 2016-07-29 | 60 | The Android goes undercover to help the Raza crew track down a dangerous but familiar foe. |
| 6 | 19 | We Should Have Seen This Coming | 2016-08-05 | 60 | Strapped for cash, the crew follows Nyx's lead on a mission, only to find out the target is personal. |
| 7 | 20 | She's One of Them Now | 2016-08-12 | 60 | Three crew members infiltrate a highly secure facility with the help of their handler. |
| 8 | 21 | Stuff to Steal, People to Kill | 2016-08-19 | 60 | A Blink Drive test goes awry, propelling the Raza to a parallel reality. |
| 9 | 22 | Going Out Fighting | 2016-08-26 | 60 | The crew takes a dangerous mission inside Dwarf Star Technologies in a desperate bid to save their ailing leader. |
| 10 | 23 | Take the Shot | 2016-09-02 | 60 | Mayhem on the ship sheds light on some crew members' dark pasts. |
| 11 | 24 | Wish I'd Spaced You When I Had the Chance | 2016-09-09 | 60 | The crew races against time to track down and locate a missing Three and Five before the Galactic Authority gets to them first. |
| 12 | 25 | Sometimes in Life You Don't Get to Choose | 2016-09-09 | 60 | Four's loyalty is put to the test when he attempts to reclaim the throne of Ishida. |
| 13 | 26 | But First, We Save the Galaxy | 2016-09-16 | 60 | The crew of the Raza works to prevent the destruction of a space station and prevent an all out corporate war. |
Season 3
Episode No.
No. Overall
Title
Airdate
Runtime
Summary
1
27
Being Better Is So Much Harder
2017-06-09
60

The survivors of the EOS 7 bombing fight to stay alive and find the rest of their crew.

2
28
It Doesn't Have to Be Like This
2017-06-09
60

The crew of the Raza targets an Ishida research station in an attempt to take back the Blink Drive.

3
29
Welcome to the Revolution
2017-06-16
60

After receiving a distress call from a former associate, the crew of the Raza find themselves in the middle of a colony's fight for independence.

4
30
All the Time in the World
2017-06-23
60

Unbeknownst to the rest of the crew, Three has been trapped in a time loop, reliving the same day.

5
31
Give It Up, Princess
2017-06-30
60

The crew attempts to rescue a kidnapped woman, by retrieving a file which could halt intergalactic war.

6
32
One More Card to Play
2017-07-07
60

Familiar faces from the past return, causing havoc and forcing the crew to scramble to save their already damaged reputations.

7
33
Wish I Could Believe You
2017-07-14
60

An injured crew member is haunted by the past, unaware of the dangers that are lurking in the present.

8
34
Hot Chocolate
2017-07-21
60

While providing safe transport for some allies, the Raza comes under attack from within.

9
35
Isn't That a Paradox?
2017-07-28
60

When the Blink Drive self activates during a diagnostic, the Raza and its crew are transported through space and time.

10
36
Built, Not Born
2017-08-04
60

A distress call from the Android's friend Victor leads to answers about Two's past.

11
37
The Dwarf Star Conspiracy
2017-08-11
60

One of the Android's newly discovered memories leads the crew to a suspicious Dwarf Star facility on Nova 17.

12
38
My Final Gift to You
2017-08-18
60

Ryo takes a hostage to trade for the Blink Drive, but his former crew are not his only opponents.

13
39
Nowhere to Go
2017-08-25
60

Alliances shift, secrets are revealed, and the past becomes present in this third-season-ending quest to prevent intergalactic war.

The Raza's crew attempt to unite Ferrous' enemies and put an end to the corporate war before the new fleet can be used.
Series Cast
| | | | |
| --- | --- | --- | --- |
| | Melissa O'Neil | as Two | |
| | Zoie Palmer | as The Android | |
| | Anthony Lemke | as Three | |
| | Jodelle Ferland | as Five | |
| | Alex Mallari Jr. | as Four | |
| | Roger R. Cross | as Six | |
| | Marc Bendavid | as One | |
Series Crew
| | Position | Name |
| --- | --- | --- |
| | Executive Producer | Jay Firestone |
| | Executive Producer | Vanessa Piazza |
| | Second Unit Director | John Stead |
| | Consulting Producer | Robert C. Cooper |
| | Creator | Joseph Mallozzi |
| | Executive Producer | Joseph Mallozzi |
| | Creator | Paul Mullie |
| | Executive Producer | Paul Mullie |
| | Co-Executive Producer | Ivon R. Bartok |
| | Consulting Producer | Ivon R. Bartok |
| | Supervising Producer | Ivon R. Bartok |
| | Consulting Producer | Martin Gero |
| | Editor | Teresa Hannigan |
| | Story Editor | Trevor Finn |
| | Second Assistant Director | Patrick Hagarty |
| | First Assistant Director | Josh Gray |
| | Director Of Photography | Craig Wright |
| | Line Producer | Norman Denver |
| | Producer | Norman Denver |
| | Production Manager | Norman Denver |
| | Editor | Ben Wilkinson |
| | Casting | Lisa Parasyn |
| | Casting | Jon Comerford |
| | Composer | Benjamin Pinkerton |
| | Production Designer | Ian Brock |
| | Costume Designer | Noreen Landry |
| | Editor | Wendy Hallam Martin |
| | Executive Producer | Michael Richardson |
| | Executive Producer | Keith Goldberg |
| | Co-Executive Producer | Lawren Bancroft-Wilson |
| | Supervising Producer | Lawren Bancroft-Wilson |
| | Visual Effects Supervisor | Lawren Bancroft-Wilson |
| | Editor | Paul Day |
| | Post Production Producer | Rachel Sutherland |
| | First Assistant Director | Brandon Tataryn |
| | Second Assistant Director | Emily Drake |
| | Associate Producer | Caitlin Brown |
| | Co-Executive Producer | Robbie David |
| | Production Manager | Robbie David |
| | Location Manager | Zachary Beckwith |
| | Location Manager | Mike Bruce |
| | Script Supervisor | Matti Huhta |
| | "A" Camera Operator | Dino Laurenza |
| | "B" Camera Operator | Anton van Rooyen |
| | Sound Recordist | Dan Daniels |
| | First Assistant Director | Chris Binney |
| | Second Assistant Director | Cathy Lang |
| | Script Supervisor | Karen Paterson-Bowden |
| | First Assistant Director | Grant Boyle |
| | Location Manager | Dason Johnson |
| | Second Assistant Director | Matt West |
| | "B" Camera Operator | Jayson Clute |
| | Sound Recordist | Rachelle Audet |
| | Story Editor | Alison Hepburn |
| | Script Coordinator | Alison Hepburn |
| | Editor | Paul Whitehead |
| | Co-Executive Producer | Steve Pasternak |
| | Editor | Nicholas Wong |
| | Editor | Jason Irvine |
| | Second Assistant Director | Andrew McNeill |
| | Editor | David B. Thompson |
Related News
TVMaze