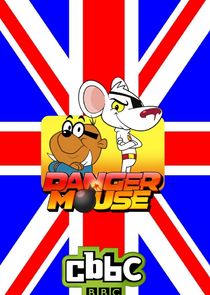 The world's greatest super-spy returns to save the world with the help of hapless hamster Penfold and a collection of state-of-the-art gadgetry.
Series Overview
Rating
imDb Rating: 7.2 (397 Votes)
Metascore: N/A
Plot
Danger Mouse is a British children's animated television series based on the 1981 series of the same name. The series is produced by FremantleMedia and premiered 28 September 2015 on CBBC. ...
Details
Rated: TV-Y7
Released: 28 Sep 2015
Runtime: 22 min
Genre: Animation, Action, Adventure, Comedy, Crime, Family, Fantasy, Sci-Fi
Director: N/A
Writer: Andrew Dillon
Actors: Alexander Armstrong, Kevin Eldon, Dave Lamb, Stephen Fry
Language: English
Country: UK
Awards: 4 nominations.
Total Seasons: 3
Previous Episode
The World Is Full of Stuff
Episode 2x49; Mar 05, 2019
Previous Episodes 2x49: The World Is Full of Stuff 2x48: Lost in Exaggeration 2x47: The Supies 2x46: Duplicate Mouse 2x45: The Last Giraffe Warrior 2x44: Sharp As A Pin 2x43: Jam Session 2x42: Danger-Thon 2x41: Crouching Hamster, Hidden Wagon

View All Episodes
Cast
Alexander Armstrong as Danger Mouse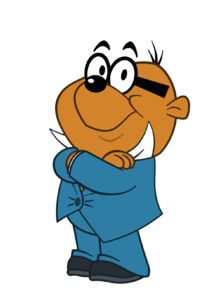 Kevin Eldon as Penfold
Richard Osman as Professor Strontium P Jellyfishowitz
Morwenna Banks as Danger Moth
John Oliver as Doctor Augustus P. Crumhorn III
Rasmus Hardiker as Count Duckula
View Full Cast
Skip to:
Season 1
| Episode No. | No. Overall | Title | Airdate | Runtime | Summary |
| --- | --- | --- | --- | --- | --- |
| 1 | 1 | Danger Mouse Begins... Again! | 2015-09-28 | 12 | |
| 2 | 2 | Danger at C Level | 2015-09-29 | 12 | |
| 3 | 3 | Greenfinger | 2015-09-30 | 12 | |
| 4 | 4 | Planet of the Toilets | 2015-10-01 | 12 | |
| 5 | 5 | Pink Dawn | 2015-10-02 | 12 | |
| 6 | 6 | Big Head Awakens | 2015-10-05 | 12 | |
| 7 | 7 | The World Wide Spider | 2015-10-06 | 12 | |
| 8 | 8 | The Other Day the Earth Stood Still | 2015-10-07 | 12 | |
| 9 | 9 | Welcome to Danger World | 2015-10-08 | 12 | |
| 10 | 10 | Jeopardy Mouse | 2015-10-09 | 12 | |
| 11 | 11 | The Return of Danger K | 2015-10-12 | 12 | |
| 12 | 12 | Big Penfold | 2015-10-13 | 12 | |
| 13 | 13 | The Unusual Suspects | 2015-10-14 | 12 | When secret information is leaked from HQ all eyes fall on Colonel K! Is it possible he's a traitor or is there something suspicious about his moustache? |
| 14 | 14 | Danger Fan | 2015-10-15 | 12 | Shortly after Danger Mouse's biggest fan comes to visit members of the team start to disappear. |
| 15 | 15 | Quark Games | 2015-10-16 | 12 | |
| 16 | 16 | Snowman Cometh | 2015-12-16 | 12 | |
| 17 | 17 | The Inventor Preventer | 2016-02-15 | 12 | Danger Mouse and Penfold must stop a deranged Victorian time-travelling chimp from uninventing the world. |
| 18 | 18 | Never Say Clever Again | 2016-02-16 | 12 | When all the other danger agents become supersmart due to a batch of genetically enhanced celery, Danger Mouse might need to find a new job. |
| 19 | 19 | Sinistermouse | 2016-02-17 | 12 | Has Danger Mouse finally met his match? An evil version of our hero escapes from a parallel dimension and joins forces with Baron Greenback. |
| 20 | 20 | There's No Place Like Greenback | 2016-02-18 | 12 | Danger Mouse and Penfold become reluctant parents when it appears the Baron has wiped his own memory. |
| 21 | 21 | From Duck 'til Dawn | 2016-02-19 | 12 | Count Duckula is back and he is determined to take over the world, one terrible TV show at a time. |
| 22 | 22 | Happy Boom Day! | 2016-02-22 | 12 | Danger Mouse's plan to hold a surprise party for Professor Squawkencluck is undone when the Baron releases killer birthday presents into the world. |
| 23 | 23 | Frankensquawk's Monster | 2016-02-23 | 12 | |
| 24 | 24 | Escape from Big Head | 2016-02-24 | 12 | |
| 25 | 25 | Megahurtz Attacks | 2016-02-25 | 12 | |
| 26 | 26 | The Hamster Effect | 2016-02-26 | 15 | |
| 27 | 27 | The Good, the Baaaaa & the Ugly | 2016-06-03 | 12 | |
| 28 | 28 | Attack of the Clowns | 2016-06-27 | 12 | This Monday's episode is no laughing matter, especially when Danger Mouse's uncontrollable amusement creates clown-invading chaos on Earth - can DM prevent the world from being twisted into a novelty balloon shape? |
| 29 | 29 | Cheesemageddon | 2016-06-28 | 12 | Another 'grate' episode on Tuesday sees fanatical cheese fundamentalist Aubrey Camembear threaten to create the ultimate weapon which will turn everything to cheese. |
| 30 | 30 | Queen of the Weevils | 2016-06-29 | 12 | On Wednesday our hero's lack of belief in wizardry comes back to bite him as an evil Magical Queen, the Queen of Weevils, is released and determined to take revenge on the world. |
| 31 | 31 | Hail Hydrant | 2016-06-30 | 12 | On Thursday Danger Mouse discovers he's lost out on the Agent Of The Month award to Jeopardy Mouse, and must travel to New York for a lesson and to take on the criminal organisation known as Hydrant. |
| 32 | 32 | Wicked Leaks | 2016-07-01 | 12 | While on Friday Penfold's addiction to social media leads to the Baron turning all of DM's secrets against him, in a plot to deflate the planet. |
| 33 | 33 | Tomorrow Never Comes | 2016-07-04 | 15 | This Monday's episode sees dreams come true as The Princess returns and erases weekdays forever! It's up to Danger Mouse to ruin everyone's lives and restore weekdays before it's too late. |
| 34 | 34 | Half the World is Enough | 2016-07-05 | 15 | On Tuesday Danger Mouse's antics cost Professor Squawkencluck her job. Is this the end of all those wonderful gadgets, or can the world's greatest secret agent get the Professor her job back? |
| 35 | 35 | Send in the Clones | 2016-07-06 | 15 | Wednesday sees Danger Mouse and Penfold come up against themselves as Quark creates cheap copies of our heroes in his latest money-making scheme. |
| 36 | 36 | Masters of the Twystyverse | 2016-07-07 | 15 | Danger Mouse faces double trouble on Thursday, when a strangely familiar new villainous tyrant plants evil doubles in key positions around the globe, as part of a plot to suck earth through a portal into the Twistyverse so he can be master of both dimensions. |
| 37 | 37 | Danger is Forever | 2016-10-03 | 15 | Danger Mouse takes on Greenback as a 300-year old mouse, after the Baron speeds up the rotation of Earth. Can DM pull out all the stops and restore the world? |
| 38 | 38 | Very Important Penfold | 2016-10-04 | 15 | Penfold becomes a fully-fledged celebrity after an act of heroism saving Scarlett Johamster on Help I'm A Hamster in the Jungle puts him in the spotlight, although DM suspects that all is not what it seems. |
| 39 | 39 | The Cute Shall Inherit the Earth | 2016-10-05 | 15 | A CATastrophe hits earth and only DM can stop things from getting too hairy when cute kittens begin replacing humans. |
| 40 | 40 | All 5it | 2016-10-06 | 15 | It's time for Danger Mouse to face the music when he goes undercover as the fifth member of Quark's mega-popular (but secretly evil) boy band. |
| 41 | 41 | Dream Worrier | 2016-10-07 | 15 | DM takes on Quark again, but this time in his strangest setting yet: Penfold's dreams! |
| 42 | 42 | The Confidence Trick | 2016-10-10 | 15 | Danger Mouse's confidence take a hit when The Baron steals it to invigorate his shy daughter and create a criminal mastermind! |
| 43 | 43 | The Spy Who Came in with a Cold | 2016-10-11 | 15 | The Spy Who Came in with a Cold sees Greenback unleashing a new strain of elephant flu upon the world! Will Penfold's immunity to the virus save the day? |
| 44 | 44 | Sir Danger de Mouse | 2016-10-12 | 15 | The Queen of Weevils returns and convinces DM he's a medieval knight in order to escape from a secure prison - can Penfold break the spell and prevent London becoming a medieval city? |
| 45 | 45 | The Duckula Show | 2016-10-13 | 15 | Danger Mouse faces the prospect of being written out of his own show, after Count Duckula kidnaps the writers and forces them to make him the star. |
| 46 | 46 | Agent 58 | 2016-10-14 | 15 | It's Crimicon - the Annual Criminal world convention - and DM and Penfold are joined by a brand new secret agent to stop Isambard Brunel from selling a potentially catastrophic custard bomb doomsday weapon. |
| 47 | 47 | Thanks a Minion! | 2016-10-17 | 15 | Danger Mouse encounters his toughest challenge of the series as a mysterious super-villain releases every enemy DM has ever battled. Can the world's greatest secret agent survive this clash of epic proportions? Or is this the end of Danger Mouse as we know it? |
| 48 | 48 | High School Inedible | 2016-10-18 | 15 | Penfold refuses to accept his partner has been defeated and sets out to rescue him and stop the super villain from taking over the world. |
| 49 | 49 | Mousefall | 2016-10-19 | 15 | |
| 50 | 50 | Mouse Rise | 2016-10-20 | 15 | |
Season 2
| Episode No. | No. Overall | Title | Airdate | Runtime | Summary |
| --- | --- | --- | --- | --- | --- |
| 1 | 51 | Dark Dawn | 2017-06-14 | 10 | Playtime is over as Danger Mouse battles an army of vengeful soft toys. Pink Dawn's henchman teddy bear Snuggles is on an angry rampage. He is zapping cuddly toys, bringing them to life as rage-filled criminals. He will annihilate anyone who refuses to be his friend. Danger Mouse spots the source of Snuggles power - Pink Dawn's tiara! When Penfold's beloved teddy, Bernard, rejects his owner to join Snuggles's new gang, Danger Mouse and the distraught Penfold rush to confront Dawn. They are shocked to discover that Dawn has ditched pink in favour of a super-powered goth darkness. Can DM reunite Dawn and Snuggles and put a stop to this rampage? Will Bernard ever return to the ever-loving Penfold? |
| 2 | 52 | The Admirable Penfold | 2017-06-14 | 10 | The Baron and Penfold are stranded together on a desert island. In the skies above King Kong Brunel's desert island, the Mark IV and the Frog's Head Flyer are in a race to snatch Brunel's All Encompassing Remote Control - an incredible device that can 'switch off' anything it is aimed at. Greenback's henchman Stiletto struggles to fly their Flyer while fending off Danger Mouse with a laser cannon. Stiletto is overjoyed when his laser beam hits the Mark IV, but not before somehow splitting the whole island in half, causing the huge dormant volcano to rumble back to life. Both vehicles crash land and Penfold finds that he is stranded in the company of Baron Greenback and Nero on one side of the island, whilst Danger Mouse is marooned with Stiletto and Rocket Sloth on the other. The volcano suddenly erupts and Penfold finds himself in a fix, cornered by the flow of hot molten lava! |
| 3 | 53 | Colonel Danger Mouse | 2017-09-04 | 10 | When Colonel K disappears on a free holiday, Danger Mouse pulls rank and assumes the mantle of caretaker Colonel. However, the role is much less exciting than he anticipated, as world-saving missions make way for endless paperwork. Meanwhile, K's freebie spa retreat happens to be a diversion tactic in Greenback's latest plot to take over the world, with the Baron banking on the Danger Agency falling apart without its figurehead and the world descending into disarray. |
| 4 | 54 | Ernest Penfold and the Half-Price Wand | 2017-09-05 | 10 | Envious at Danger Mouse's ever-growing medal collection, Penfold questions whether he will ever be deemed special enough to receive a prize of his own. Seconds later, a knock at the door reveals a holographic Quark, who anoints Penfold as 'the chosen one' in a suspiciously automated message that culminates in an overawed Penfold receiving his very own magic wand. Penfold's joy is short-lived however - as he and DM step outside of HQ to find that the streets of are London teeming with hundreds of wannabe wizards, all brandishing identical wands. After discovering that the wands are mass-produced shavings from Merlin's legendary staff, the pair set out to stop Quark's latest money-making scheme by reuniting the staff with its rightful owner. |
| 5 | 55 | Squawkenbard Kingcluck Brunel | 2017-09-06 | 10 | Danger Mouse and Penfold accompany Professor Squawkencluck to the Brainiac Symposium, the annual science convention, where King Kong Brunels's latest misfiring invention, the Cow Trainer, reminds his fellow boffins exactly why he is the laughing stock of the scientist community. When King Kong Brunel suggests that the Professor's success is all due to her privileged life as Danger Agency lab technician with scientist parents, an irked Squawk uses Brunel's Cow Trainer to swap bodies with him in order to show that she could be just as successful in his shoes. |
| 6 | 56 | Live and Let Cry | 2017-09-07 | 10 | Having put the Danger Babies through their paces, Professor Squawkencluck leaves it to Danger Mouse to settle them down with a nice soothing story. Unfortunately storytelling to children isn't one of Danger Mouse's strong points, and he ends up scaring his captive audience with a tale that reimagines him as an evil villain. Squawk returns to find Danger Mouse bound and gagged and that the Danger Babies have made off with the Danger Car and are on their way to Arkwirght Asylum to free the 'heroes' from Danger Mouse's topsy-turvy story. |
| 7 | 57 | Lost Tempers in Space | 2017-09-08 | 10 | In the midst of an interstellar team-up, a bickering Danger Mouse and Jeopardy Mouse crash-land on a desolate planet. While Penfold, Squawkencluck and King Kong Brunel search for a way to bring the pair back to Earth, the stubborn pair split up in their new surroundings. DM and Jeopardy Mouse are brought back together when they're captured by a horde of Fly People - the planet isn't deserted after all! The Fly People's hatred of DM is explained when our hero is reunited with Lionel the huge World Wide Spider, who he accidentally sent to the planet of the flies. Lionel's fondness for snacking on the local population has landed him a place on the menu - he's going to be fed to the terrifying pit-dwelling 'Beast', and now DM and Jeopardy are going to be eaten too! Will DM and JM finally resolve to co-operate to get out of this perilous position? |
| 8 | 58 | The Toad Who Would Be King | 2017-09-11 | 10 | Danger Mouse hunts for Baron von Greenback. He is nowhere to be found, but then what is this? The baron pops up on Penfold's favourite TV game show Who Wants to Marry a Queen. Danger Mouse is tasked with escorting the Queen of Goldlandia on her official visit to London with her new husband, the Baron. Colonel K orders DM to serve and protect the new King Greenback! Subjected to humiliation after humiliation at the hands of his former nemesis, DM takes his eye off the ball and the queen is kidnapped along with the baron's daughter Delilah. Both he and the baron naturally blame one another. An urgent call for help from Delilah leads to the baron and DM racing into a trap. Delilah has kidnapped the queen and now has both her father AND Danger Mouse on a sinking Toadlantis. Can DM thwart Delilah's thirst for power as she tries to crown herself the new Queen of Goldlandia? |
| 9 | 59 | I Believe in Danger Mouse | 2017-09-12 | 10 | When Danger Mouse makes short work of Burt Badboy and his newly acquired band of fanatical feline followers, the group's leader Mandy and her cult of cats immediately trade in their colourful Mohican hairstyles for eyepatches and become Danger Mouse worshippers. At first Danger Mouse is having too much fun to take notice of Penfold's warnings about his new-found cult status, but even he is forced to act when the cats follow his example a little too literally and live life a little too dangerously. Danger Mouse's attempt to disown the cats goes down like a lead balloon, and they use mouse fu skills and a superpowered amulet stolen from Tutenkamoo to show their idol the error of his ways. Danger Mouse battles the frenzied feline onslaught and saves HQ from becoming a giant scratching post. However, this only reaffirms the idea that he is the chosen one in the minds of Mandy and the cult of cats. |
| 10 | 60 | Thanksgiving Sinner | 2017-09-13 | 10 | Danger Mouse and Penfold receive a crash course in the customs of America's oldest holiday when they cover for Jeopardy Mouse as she takes time off for Thanksgiving. After barely escaping from the war zone of a Black Friday sale, they find themselves back at Jeopardy's apartment. DM prepares to tuck into the plentiful Thanksgiving spread when Hissteria and Ham Hands rise out of the dishes. They announce their newly formed coalition and joint plans to vanquish America. DM sticks to his stand-in duties and refuses Jeopardy's help as he and Penfold follow Hissteria and Ham Hands' trail. They find the villainous pair hijacking the Thanksgiving Day parade - launching a gas attack from the air that will turn everything in sight to stuffing. |
| 11 | 61 | Big Trouble in Little Clowntown | 2017-09-14 | 10 | When Professor Squawkencluck's Seriousizer ray is nabbed by Pompom, the fun and laughter-hating president of the clown planet of Bozoria, Danger Mouse teams up with his clown-shaped Bozorian equivalent, Cupcake, in order foil whatever dastardly plan is afoot. As it turns out, Pompom intends to use the ray to strip Bozoria of all things amusing, and he kidnaps Squawkencluck and exploits her extreme fear of clowns to coerce her into unlocking the Seriousizer's technology. |
| 12 | 62 | Quantum of Rudeness | 2017-09-15 | 10 | Danger Mouse creates a rather rude villain. He is is trying to prove he is not as trigger-happy as his friends make our when the 'ping' of a microwave causes him to blast a hole in the wall of Squawkencluck's laboratory. Squawk's annoyance turns to delight when the hole reveals a secret room containing a long-lost legendary invention, The Impoliternet. |
| 13 | 63 | A Loo to a Kill | 2017-09-18 | 10 | Filming has begun for Danger Mouse: The Movie! Scarlet Johamster has been cast as Penfold while Danger Mouse is apparently the only one 'great enough' to take on the title role. During filming Colonel K and Professor Squawkencluck are zapped and turned into toilets by a mysterious figure. Danger Mouse and Penfold spring to action, keen to uncover the source of this toilet transformation. |
| 14 | 64 | Roll of the Mice | 2017-09-19 | 10 | The last thing DM would normally want to do is play a boring board game, but when one arrives in the post that releases knockout gas and he's surprised to wake up in the town of Greenback. Jeopardy Mouse, Hazard Mouse and Danger Cash have also been snatched and are equally clueless why until a dragon attacks the group and a net drops from the sky at an opportune moment. Our guys realise they have been shrunk to chess-piece size by Ian the Danger Fan and are now pawns in his real-life board game. |
| 15 | 65 | Gold Flinger | 2017-09-20 | 10 | Quark tricks Danger Mouse into transporting a ticking timebomb back to earth. This device threatens to turn the entire world into gold within hours. Quark's face print is the key to deactivating the bomb, and while dragging the extra-mouthed extraterrestrial across space wouldn't usually pose much of a problem to DM, Quark aims to see his plan through by exploiting his captor's recently diagnosed 'Compulsive Challenge Disorder'. |
| 16 | 66 | There's Something About Scarlett | 2017-09-21 | 10 | Moments after landing himself a date with Scarlett Johamster, Danger Mouse and the Professor pounce on Penfold with conflicting advice on how to woo his new world-famous love interest. Squawk talks up the merits of listening skills, whilst DM confidently states that death-defying heroism is the key to a woman's heart. |
| 17 | 67 | Groundmouse Day | 2017-09-22 | 10 | Penfold and Danger Mouse are testing the security system at the British Cheese Museum when a temporal glitch strikes and the pair discover the museum's prized pink parmesan has somehow vanished, with a baffled Danger Mouse left cradling the crumbs. There's barely enough time for DM to question what is going on before Danger Hedgehog and Danger Mole arrive on the scene to arrest him. |
| 18 | 68 | Dry Hard | 2017-09-25 | 10 | A late night scary movie makes Penfold even extra jittery, forcing Danger Mouse to make his sidekick sit out the latest mission to stop the Baron from flooding the entire world. When his search for Greenback proves fruitless, things go from bad to worse when Danger Mouse realises that the Baron has headed to the planet's only 100 per cent waterproof building and Penfold's current location - Danger HQ! |
| 19 | 69 | Day of the Derek | 2017-09-26 | 10 | In the distant future, the social outcast Derek Mullard watches a video of the world being destroyed by history's biggest villain - Danger Mouse! To make matters worse, Danger Mouse is Derek's ancient ancestor and the reason he's forbidden from marrying his beautiful paramour, Pennyfold. Meanwhile, in the present day, Danger Mouse is in the midst of foiling Quark's latest plot, which involves auctioning off the nice bits of the world and compact crushing the rest. A time-travelling Derek arrives on the scene to confront Danger Mouse and prevent the world's destruction, correcting the course of history in the process. |
| 20 | 70 | Crumfan | 2017-09-27 | 10 | After reports of unexplained unruliness at the UN, Danger Mouse and Penfold arrive to scenes of quarrelling diplomats, whose messages of peace and goodwill have been turned into playground insults by the sabotaged translation system. Danger Mouse spots the culprit, Crumhorn, lurking in the shadows and goes after him but is stopped in his tracks by Ian, for whom the UN's security is apparently no match. |
| 21 | 71 | Nero Come Home | 2017-09-28 | 10 | On seeing his adopted goldfish get busted for stealing top-secret documents, Penfold bewails the fact he has never had a pet of his own to love and cherish. He gets his wish when Danger Mouse and Squawk discover the Baron's plans to brainwash the world's pets into becoming his personal army of slaves. They hand him the responsibility of babysitting the Baron's own pet Nero, having craftily swapped him with a robotic impersonator as a means of getting to the Baron's mind control device - The Pet Whistle! |
| 22 | 72 | Dark Side of the Mouse | 2017-09-29 | 10 | If being zapped with a mind-controlling Mindzooka ray by a couple of D-list villains wasn't bad enough, Danger Mouse's shame goes viral thanks to a series of embarrassing videos of our brainwashed hero. Determined to stop the release of the most incriminating video of all, Danger Mouse turns to the villain behind the mind-control tech - the incarcerated Crumhorn! Crumhorn offers an anti-mind control device, but it comes with a catch - he has to be temporarily released back to Crumcorp Towers to retrieve it. |
| 23 | 73 | The Scare Mouse Project | 2017-10-31 | 10 | Colonel K spins a terrifying tale about the Headless Postman - an ancient and alarmingly scary apparition. When the haunting figure of the postman suddenly appears, petrified panic reigns supreme amongst the Danger Agents, until Squawkencluck reveals herself as the postman in disguise and that the whole scenario has been a company-mandated bravery test. By remaining characteristically unfazed throughout, Danger Mouse fails the exam, which puts his job at risk, as in Squawk's words 'being truly brave means being afraid of something and still taking it on'. The gang try to scare DM, but he's fearless... until he discovers that the Headless Postman lives! |
| 24 | 74 | Yule Only Watch Twice | 2017-12-15 | 25 | It's a special festive episode of the Jimmy Camel Show, The Danger Mouse Celebration Episode. Danger Mouse and Penfold are on the guest sofa, but Penfold is suspicious. Shouldn't they be doing something else right now? Jimmy shows them clips from previous episodes, focusing on DM's recklessness and Penfold's uselessness. Is Jimmy going to drive a wedge between them? It certainly seems that way... |
| 25 | 75 | Twysted Sister | 2018-09-17 | 10 | When a teenage Squawk goes on the rampage, DM summons her Twistyverse counterpart to talk some sense into her. But he overlooks one vital thing - a twisty Squawk is an evil Squawk! |
| 26 | 76 | Grand Stressed Auto | 2018-09-18 | 10 | Danger Mouse inherits the ancient but spritely MK3 car after the beloved MK4 gets jammed-up. But Penfold is suspicious when the MK3 is determined to have DM all to himself. |
| 27 | 77 | Clash of the Odd-Esy | 2018-09-19 | 10 | Danger Mouse arrives in ancient Greece and befriends Zeus who grants him godly powers. |
| 28 | 78 | Hen-Emy of the State | 2018-09-20 | 10 | Danger Mouse is left gadget-less when an unappreciated Squawk leaves the Danger Agency to work for tech genius Elon Muskrat. |
| 29 | 79 | For Your Insides Only | 2018-09-21 | 10 | Penfold takes a trip inside Danger Mouse's body to save him from a deadly aversion to his own heroism. |
| 30 | 80 | A Fistful of Penfolds | 2018-09-24 | 10 | The danger agents are at Squawk's super-secret Wild West testing facility, home to a society of Penbots, robots who have a rather familiar face. Squawk is sure she's improved upon Penfold and made the perfect robotic sidekick for Danger Mouse, Tenfold. But Tenfold malfunctions and transforms into the ruthless Meanfold, determined to destroy anyone who's not quite perfect. |
| 31 | 81 | Daylight Savings Crime | 2018-09-25 | 10 | Danger Mouse and Penfold are celebrating another noisy victory, gleefully ringing Big Ben's bell, when an over-excited Penfold falls, pushing the clock hand forward, causing the sun to go down prematurely. Unbeknownst to them a mysterious figure watches on from nearby, noting the clock's incredible time-controlling powers. When DM realises that the day is being stolen and replaced with a silent night, he enlists the help of expert colleagues - the night shift! With Danger Moth and Danger Mole in tow, the team track the quiet culprit. But a noisy Danger Mouse might just be outwitted by this stealthy saboteur. |
| 32 | 82 | The Law of Beverages | 2018-09-26 | 10 | Baron Greenback brews a plot to steal every beverage on the planet, mix them all together, making an un-drinkable disgusting sludge. By depriving the population of their much-needed drinks break he'll cause worldwide exhaustion. Danger Mouse seems unfazed, but without his cherished tea Penfold wilts on their rescue mission. Can Danger Mouse thwart the Baron's thirsty plot? |
| 33 | 83 | Licence to Care | 2018-09-27 | 10 | A mishap on a mission leaves Danger Mouse confused - why is Penfold not talking to him? It might be because today is Penfold's birthday and he hasn't remembered it again! Squawk sprays DM with her experimental empathy gas in the hope that he will find it easier to care about other people. The newly empathetic DM is a changed mouse! One who seems to think breaking the Baron out of prison is a great idea. |
| 34 | 84 | Force of Nature | 2018-09-28 | 10 | Danger Mouse's over-reliance on gadgets prompts Colonel K to send his top agent on a tech-free nature retreat. Unbeknownst to Danger Mouse, Greenback has the same plans for his daughter, Delilah, whose social media obsession has also spiralled out of control. Back at HQ Penfold is tasked with protecting the entire world from the threat of super-villainy. Stripped off his gadgets, DM struggles to adapt to life in the wilderness and, when a talking pine cone called Conni begins to offer him survival tips, he begins to question his own sanity. Soon enough, Delilah catches wind of DM's presence and she plots to destroy him as a means of getting back into her Dad's good books. |
| 35 | 85 | No More Mr Ice Guy | 2018-10-01 | 10 | |
| 36 | 86 | Bot Battles | 2018-10-02 | 10 | |
| 37 | 87 | Rodent Recall | 2018-10-03 | 10 | |
| 38 | 88 | A Fear to Remember | 2018-10-27 | 10 | |
| 39 | 89 | Melted | 2018-12-17 | 10 | |
| 40 | 90 | We Aren't Family | 2019-02-18 | 10 | |
| 41 | 91 | Crouching Hamster, Hidden Wagon | 2019-02-19 | 10 | |
| 42 | 92 | Danger-Thon | 2019-02-20 | 10 | |
| 43 | 93 | Jam Session | 2019-02-21 | 10 | |
| 44 | 94 | Sharp As A Pin | 2019-02-25 | 10 | |
| 45 | 95 | The Last Giraffe Warrior | 2019-02-26 | 10 | |
| 46 | 96 | Duplicate Mouse | 2019-02-27 | 10 | |
| 47 | 97 | The Supies | 2019-02-28 | 10 | |
| 48 | 98 | Lost in Exaggeration | 2019-03-04 | 10 | |
| 49 | 99 | The World Is Full of Stuff | 2019-03-05 | 10 | |
Season 3
| Episode No. | No. Overall | Title | Airdate | Runtime | Summary |
| --- | --- | --- | --- | --- | --- |
Series Cast
| | | | |
| --- | --- | --- | --- |
| | Alexander Armstrong | as Danger Mouse | |
| | Kevin Eldon | as Penfold | |
| | Richard Osman | as Professor Strontium P Jellyfishowitz | |
| | Morwenna Banks | as Danger Moth | |
| | John Oliver | as Doctor Augustus P. Crumhorn III | |
| | Rasmus Hardiker | as Count Duckula | |
| | Ed Gaughan | as Baron Greenback & Pandaminion | |
| | Shauna MacDonald | as Professor Squawkencluck | |
| | Stephen Fry | as Colonel K | |
| | Dave Lamb | as Stiletto | |
| | Marc Silk | as Nero | |
| | Lena Headey | as Jeopardy Mouse | |
| | Miranda Richardson | as Queen of Weevils | |
Related News
TVMaze