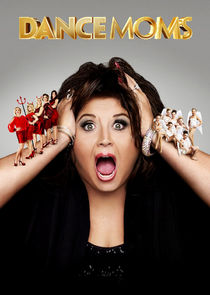 Abby Lee Miller and the nation's favorite tween dancers take on Hollywood in this all-new season of Dance Moms (#DanceMoms). New auditions, new competitions and new dance studios raise the stakes higher than ever before.
Series Overview
Rating
imDb Rating: 4.6 (5,350 Votes)
Metascore: N/A
Plot
Set in Pittsburgh's renowned Abby Lee Dance Company, owned and operated by notoriously demanding and passionate instructor Abby Lee Miller, the series follows children's early steps on the ...
Details
Rated: TV-PG
Released: 13 Jul 2011
Runtime: 42 min
Genre: Reality-TV
Director: N/A
Writer: N/A
Actors: Abby Lee Miller, Nia Sioux, Holly Frazier, Kendall Vertes
Language: English
Country: USA
Awards: 2 wins & 5 nominations.
Total Seasons: 7
Previous Episode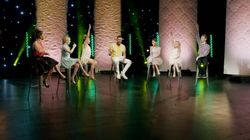 Reunion: Kids Tell All
Episode 8x18; Sep 10, 2019
Jai Rodriquez joins the newest members of the ALDC as they dish the dirt on Abby, the moms, secret crushes and more; the girls give performances of their favorite award-winning dances.
Previous Episodes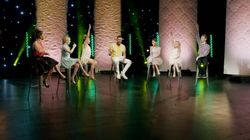 8x18: Reunion: Kids Tell All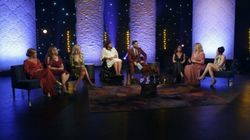 8x17: Reunion: Return of the ALDC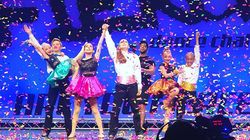 8x16: New York Nationals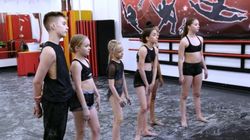 8x15: Rise From the Ashes


8x14: The Return of Studio 19


8x13: Abby's Audition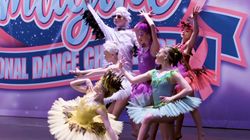 8x12: 2 Jackets, 4 Dancers


8x11: Hannah Unmasked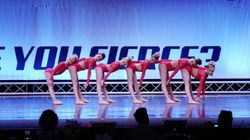 8x10: No More Mamma Drama

View All Episodes
Cast
Abby Lee Miller as Director and owner of Reign Dance Productions
Holly Frazier as Holly Frazier
Kalani Hilliker as Kalani Hilliker
Nia Sioux Frazier as Nia Sioux Frazier
Kendall Vertes as Kendall Vertes
Chloe Lukasiak as Chloe Lukasiak
View Full Cast
Recent News
Roku's best streaming player is $30 off today
Roku really wants you to buy its streaming devices. Last week, the 4K Streaming Stick+ got a permanent price drop to $50, and today, the Roku Ultra is down from $100 to $70 on Amazon. While the device is a bit larger than Roku's other options -- the Ultra is …
Everything coming to Amazon Prime Video in November 2019
Planning your November streaming? Here's what to cue up on Amazon Prime Video. On the TV front, the streaming service is offering The Man in the High Castle Season 4, Jack Ryan Season 2, and the debut of a new sci-fi series called The Feed, based on M.T. Ande…
via NewsAPI
View More Related News
Skip to:
Season 1
| Episode No. | No. Overall | Title | Airdate | Runtime | Summary |
| --- | --- | --- | --- | --- | --- |
| 1 | 1 | The Competition Begins | 2011-07-13 | 60 | For the first time in years, Maddie and Mackenzie are competing with solos against each other in the same age category. The pressure is even higher for Maddie--who, in addition to practicing her risky tap solo, has a new video with Sia premiering this week. Abby brings in celebrity guest choreographer Travis Payne to teach the girls a routine inspired by voguing, a style with which they are unfamiliar. They have to not only impress Abby, but also this high-profile choreographer who is a power player in the dance industry. |
| 2 | 2 | Wildly Inappropriate | 2011-07-20 | 60 | |
| 3 | 3 | Cheerleader Blues | 2011-07-27 | 60 | |
| 4 | 4 | Stealing the Show | 2011-08-03 | 60 | |
| 5 | 5 | When Stars Collide | 2011-08-10 | 60 | |
| 6 | 6 | Dying to Dance | 2011-08-17 | 60 | |
| 7 | 7 | She's a Fighter | 2011-08-24 | 60 | |
| 8 | 8 | Love on the Dance Floor | 2011-08-31 | 60 | |
| 9 | 9 | From Ballerinas to Showgirls | 2011-09-07 | 60 | |
| 10 | 10 | Cathy Brings It On! | 2011-09-14 | 60 | |
| 11 | 11 | It All Ends Here | 2011-09-28 | 60 | |
| 12 | 12 | There's Only One Star | 2011-10-05 | 60 | |
Season 2
| Episode No. | No. Overall | Title | Airdate | Runtime | Summary |
| --- | --- | --- | --- | --- | --- |
| 1 | 13 | Everyone's Replaceable | 2012-01-10 | 60 | |
| 2 | 14 | Return of the Candy Apples | 2012-01-17 | 60 | |
| 3 | 15 | Brooke's Turning Point | 2012-01-24 | 60 | |
| 4 | 16 | No One Likes a Bully | 2012-01-31 | 60 | |
| 5 | 17 | Brooke's Back | 2012-02-07 | 60 | |
| 6 | 18 | Wardrobe Malfunction | 2012-02-14 | 60 | |
| 7 | 19 | Bullets and Ballet | 2012-02-21 | 60 | |
| 8 | 20 | The Runaway Mom | 2012-02-28 | 60 | |
| 9 | 21 | Topless Showgirls | 2012-03-06 | 60 | |
| 10 | 22 | Miami Heat Wave | 2012-03-13 | 60 | |
| 11 | 23 | Melissa Pleads the 5th | 2012-03-20 | 60 | |
| 12 | 24 | Waiting for Joffrey | 2012-03-27 | 60 | |
| 13 | 25 | Abbygeddon | 2012-04-03 | 60 | |
| 14 | 26 | The Battle Begins | 2012-06-05 | 60 | |
| 15 | 27 | Night of the Living Dancers | 2012-06-12 | 60 | |
| 16 | 28 | I Know What You Did Last Competition | 2012-06-19 | 60 | |
| 17 | 29 | Maddie Has a Secret | 2012-06-26 | 60 | |
| 18 | 30 | How Do You Like Them Apples? | 2012-07-10 | 60 | |
| 19 | 31 | Worst Birthday Party Ever! | 2012-07-17 | 60 | |
| 20 | 32 | Guess Who's Back? | 2012-07-24 | 60 | |
| 21 | 33 | Break a Leg | 2012-08-07 | 60 | |
| 22 | 34 | Revenge of the Candy Apples | 2012-08-14 | 60 | |
| 23 | 35 | The Recital to End All Recitals | 2012-08-21 | 60 | |
| 24 | 36 | New Girl In Town | 2012-08-28 | 60 | |
| 25 | 37 | Solo Fever | 2012-09-04 | 60 | |
| 26 | 38 | Nationals 90210 | 2012-09-11 | 60 | |
| 27 | 39 | Reunion: Off the Dance Floor, Part 1 | 2012-09-18 | 60 | |
| 28 | 40 | Reunion: Off the Dance Floor, Part 2 | 2012-09-25 | 60 | |
Season 3
| Episode No. | No. Overall | Title | Airdate | Runtime | Summary |
| --- | --- | --- | --- | --- | --- |
| 1 | 41 | The Beginning Of The End | 2013-01-01 | 60 | |
| 2 | 42 | Out With The Old, In With The New | 2013-01-08 | 60 | |
| 3 | 43 | But I'm A National Champion! | 2013-01-15 | 60 | |
| 4 | 44 | Liar Liar Dance Mom On Fire! | 2013-01-22 | 60 | |
| 5 | 45 | Revenge of the Replacements | 2013-01-29 | 60 | |
| 6 | 46 | Boys Are Cuties, Girls Have Cooties | 2013-02-05 | 60 | |
| 7 | 47 | Rotten to the Core | 2013-02-12 | 60 | |
| 8 | 48 | You've Been Unfriended | 2013-02-19 | 60 | |
| 9 | 49 | Bye Bye Baby | 2013-02-26 | 60 | |
| 10 | 50 | All's Fair in Love and War | 2013-03-05 | 60 | |
| 11 | 51 | Camouflaged Maneuvers | 2013-03-12 | 60 | |
| 12 | 52 | The Apple of Her Eye | 2013-03-19 | 60 | |
| 13 | 53 | She's a Maniac | 2013-03-26 | 60 | |
| 14 | 54 | Watch Your Back, Mack | 2013-04-02 | 60 | |
| 15 | 55 | The Politics Of Dancing | 2013-04-09 | 60 | |
| 16 | 56 | May I Have This Dance? | 2013-04-16 | 60 | |
| 17 | 57 | The View from the Top | 2013-04-23 | 60 | |
| 18 | 58 | Candy Apple Showdown | 2013-04-30 | 60 | |
| 20 | 59 | Tell All, Part 1 | 2013-05-07 | 60 | |
| 21 | 60 | Tell All, Part 2 | 2013-05-14 | 60 | |
| 22 | 61 | Boy Crazy, Mom Crazy | 2013-06-04 | 60 | |
| 23 | 62 | Two Girls, One Solo | 2013-06-11 | 60 | |
| 24 | 63 | An Apple a Day Keeps Abby Away | 2013-06-18 | 60 | |
| 25 | 64 | No Room for Rotten Apples | 2013-06-25 | 60 | |
| 26 | 65 | Chatter, Part 1 | 2013-07-02 | 60 | |
| 27 | 66 | Chatter, Part 2 | 2013-07-09 | 60 | |
| 28 | 67 | Tap versus Hip Hop | 2013-07-16 | 60 | |
| 29 | 68 | Abby's So Far This Season… | 2013-07-22 | 60 | |
| 30 | 69 | Recital Rebellion | 2013-07-23 | 60 | |
| 31 | 70 | Clash of the Dance Moms | 2013-07-30 | 60 | |
| 32 | 71 | The Dancing Dead | 2013-08-06 | 60 | |
| 33 | 72 | Gone, Abby Gone | 2013-08-13 | 60 | |
| 34 | 73 | On-Again, Off-Again Abby | 2013-08-20 | 60 | |
| 35 | 74 | Diva Las Vegas | 2013-08-27 | 60 | |
| 36 | 75 | Do-Si-Do and Do-Si-Don't | 2013-09-03 | 60 | |
| 37 | 76 | The Big, Not So, Easy | 2013-09-10 | 60 | |
Season 4
| Episode No. | No. Overall | Title | Airdate | Runtime | Summary |
| --- | --- | --- | --- | --- | --- |
| 1 | 77 | Welcome Back...Now Don't Get Too Comfy | 2014-01-01 | 60 | |
| 2 | 78 | Two Can Play This Game | 2014-01-07 | 60 | |
| 3 | 79 | Abby Strikes Back | 2014-01-14 | 60 | |
| 4 | 80 | Chloe vs. Kendall: Round 2 | 2014-01-21 | 60 | |
| 5 | 81 | No One Is Safe | 2014-01-28 | 60 | |
| 6 | 82 | Clash of the Chloes | 2014-02-04 | 60 | |
| 7 | 83 | Big Trouble in the Big Apple | 2014-02-11 | 60 | |
| 8 | 84 | Wingman Down | 2014-02-18 | 60 | |
| 9 | 85 | Nothing's Fair in Abbyville | 2014-02-25 | 60 | |
| 10 | 86 | No Solo for You | 2014-03-04 | 60 | |
| 11 | 87 | Blame it on the New Girl | 2014-03-11 | 60 | |
| 12 | 88 | Sister Showdown | 2014-03-18 | 60 | |
| 13 | 89 | Decisions Decisions | 2014-03-25 | 60 | |
| 14 | 90 | Family Comes First | 2014-04-01 | 60 | |
| 15 | 91 | Lights! Camera! Dance! | 2014-04-08 | 60 | |
| 16 | 92 | Presenting My New Team | 2014-04-15 | 60 | |
| 17 | 93 | Seeing Red | 2014-04-22 | 60 | |
| 18 | 94 | Girl Talk | 2014-04-29 | 60 | |
| 19 | 95 | The Battle of Maddie vs. Chloe | 2014-05-13 | 60 | |
| 20 | 96 | Abby's Top Ten Dances | 2014-06-24 | 60 | |
| 21 | 97 | Double the Moms, Double the Trouble | 2014-07-29 | 60 | |
| 22 | 98 | Kiss or Get Off the Pot | 2014-08-05 | 60 | |
| 23 | 99 | 3 Soloists, One Star | 2014-08-12 | 60 | |
| 24 | 100 | Abby-phobic | 2014-08-19 | 60 | |
| 25 | 101 | Chloe Gets Revenge | 2014-08-26 | 60 | |
| 26 | 102 | No More Crybabies | 2014-09-02 | 60 | |
| 27 | 103 | The Understudies | 2014-09-09 | 60 | |
| 28 | 104 | Another One Bites the Dust | 2014-09-16 | 60 | |
| 29 | 105 | 45 Second Solos | 2014-09-23 | 60 | |
| 30 | 106 | Hollywood Here We Come, Part 1 | 2014-09-30 | 60 | |
| 31 | 107 | Hollywood Here We Come, Part 2 | 2014-10-07 | 60 | |
| 32 | 108 | Playing Favorites | 2014-10-14 | 60 | |
Season 5
| Episode No. | No. Overall | Title | Airdate | Runtime | Summary |
| --- | --- | --- | --- | --- | --- |
| 1 | 109 | 99 Problems But a Mom Ain't One | 2015-01-06 | 60 | The ALDC's fifth dance competition season is off to a rocky start when a key member disappears and cuts off all ties to the kids and moms. With one dancer M.I.A., Abby calls in an old friend to join the team. Abby's world comes crashing down when an ex-student threatens legal action and could jeopardize the ALDC's big plans for the season. |
| 2 | 110 | Abby Got Served | 2015-01-13 | 60 | It's the big Maddie vs. Kalani showdown everyone has been waiting for! But with lawsuits pending, Abby's enemies are out to get her, including her rival Jeanette, who is out for revenge. The moms remain loyal, but Abby manages to turn even her own team members against her. Will the ALDC make it to LA or is their fractured team beyond repair? |
| 3 | 111 | JoJo with a Bow Bow | 2015-01-20 | 60 | With Maddie heading to Los Angeles early for a new exciting opportunity with Sia, the ALDC team is down another member and the moms question Abby's dedication to this week's routines since her favorite dancer is gone. Abby needs a sub for Maddie, so she calls in new dancer JoJo, whose star quality threatens both the moms and the girls. |
| 4 | 112 | Bye Bye Pittsburgh | 2015-01-27 | 60 | LA is only one week away and JoJo and Jess return to fight for a spot on the ALDC and are determined not to lose again. As the team prepares for their big Hollywood adventure, Holly and Jill grow concerned that Abby's focus will only be on her favorites and Nia and Kendall will be forgotten. After hearing about Maddie's next big Los Angeles opportunity, Holly and Jill vow to take matters into their own hands. |
| 5 | 113 | Hello Hollywood, Goodbye Abby | 2015-02-03 | 60 | The ALDC has finally arrived in Los Angeles and they are in for their toughest competition yet, when a top West Coast dance studio declares war. Abby sets up an audition with a casting agent for the girls but the pressure of LA is too great and Abby suffers her biggest breakdown yet, forcing the moms to question her abilities as a manager. |
| 6 | 114 | Nia Risks It All | 2015-02-10 | 60 | After a chaotic first week in Los Angeles, things do not settle down when Abby and Holly have their biggest and most shocking fight ever, causing Holly to go behind Abby's back to work with a huge star despite the consequences. Maddie prepares for another big Hollywood job, and all the girls soon are on edge when Abby announces an open call audition in Los Angeles. Holly and Nia grow especially fearful of their futures with the ALDC. |
| 7 | 115 | Wild Wild West Coast, Part 1 | 2015-02-17 | 60 | It's the ALDC's last week in LA and the Moms' patience with Abby has grown thin due to the lack of opportunities for every girl except Abby's favorite. While Maddie is away, guest starring on TV's "Austin and Ally," Abby brings in two swing dancers who not only take away her time and attention but also threaten the girls' chance at their biggest audition to date, a music video for internet sensation and pop star MattyB. Abby's job as a manager is put to the test when one of her star pupils gets offered the lead. |
| 8 | 116 | Wild Wild West Coast, Part 2 | 2015-02-24 | 60 | The ALDC's last week in Los Angeles continues with the girls juggling a competition and a music video shoot with kid rapper MattyB. But when Abby can't see eye to eye with his manager she tries to shut the shoot down, driving a wedge between the mothers who stay loyal to Abby and those who do not. To make matters worse, Abby announces she is cutting one dancer, causing the Moms to fight tooth and nail to secure their daughters' spots on the team. Amidst all the chaos, it's the girls' last chance to pull off a win against the best of the best in LA, all without Abby's favorite dancer, Maddie. |
| 9 | 117 | The Great Divide | 2015-03-03 | 60 | It's the ALDC's first week back in Pittsburgh and the pressure is on to win after the girls' lackluster showing in Los Angeles. There is division amongst the moms based on who stayed to film the MattyB music video and who left. In true Abby fashion, the group dance is a personal attack against the mothers. Making matters worse, Abby discovers the team is in the teen division and one older member must sit out, sparking even more controversy amongst the team. |
| 10 | 118 | The New Maddie? | 2015-03-10 | 60 | The ALDC girls are fresh off a big win and seem to be moving forward after their rocky journey to LA. That is, until Abby's nemesis, Cathy from the Candy Apples, returns with a surprise choreographer who's sure to rattle the ALDC's confidence. Abby invites Ashlee and her daughter Brynn to come dance at the ALDC and quickly praises her as the next Maddie, which the original Moms do not appreciate. |
| 11 | 119 | Nia's Last Chance | 2015-03-17 | 60 | |
| 12 | 120 | Abby's Trash, Cathy's Treasure | 2015-03-24 | 60 | The media is going crazy for Maddie's second music video with Sia so Abby has all of the girls doing duets in her honor. Not everyone is a fan of Maddie's latest work, especially Cathy, who has assembled a new Candy Apple team made up of dancers who have all worked with Abby and are ready to seek vengeance on the dance floor. |
| 13 | 121 | Mackenzie's Time to Shine | 2015-03-31 | 60 | It's the last week before the ALDC tries to make another go of it in Los Angeles and Maddie is away again, this time dancing on Saturday Night Live. With her sister gone, Mackenzie has the chance to remind everyone she is more than just Maddie's little sister. Up against Cathy's new premium Candy Apples team, Abby decides to push the envelope with a sassy and funky routine as Cathy is still reeling from their loss the week before. Will this risky routine be enough to beat Cathy again? |
| 14 | 122 | Hollywood, Round Two | 2015-04-07 | 60 | The ALDC is back in LA and it's time for the team to redeem itself by focusing on what made these girls stars in the first place: winning competitions! Holly and Jill don't see eye to eye when Abby decides to manage Kendall's new singing career. The pressure is on for Nia and Kendall as they both work to become pop stars while going head-to-head with solos this week. Not forgetting the constant fits of drama from Abby last time in Los Angeles, the girls give their all in the group dance in hopes of making their teacher proud. |
| 15 | 123 | Maddie vs. Kalani | 2015-04-14 | 60 | Determined to have a victory in their first week back in LA, the ALDC faces the Murrieta Dance Project again, the team that won with a perfect score and sent Abby in a downward spiral of negativity. Putting her best foot forward, Abby gives solos to her two strongest dancers, Maddie and Kalani. Kalani is hungry for a win and she is feeling the pressure to beat not only Maddie but MDP as well. Sparks fly between Jill and Holly when Nia is left out of a show biz opportunity which puts a strain on the team as they try to master an edgy rose garden themed contemporary routine. |
| 16 | 124 | Video Killed the ALDC Star | 2015-04-21 | 60 | It's the ALDC's last competition in LA and JoJo and Kendall have challenging solos. To add to the pressure, Nia and Kendall are both shooting their music videos this week. While Holly and Jill initially remain supportive of each other's daughters as recording artists, their competitive sides get the best of them which results in an all-out war. |
| 17 | 125 | Showdown in Pittsburgh, Part 1 | 2015-04-28 | 60 | With the ALDC back in Pittsburgh to wrap up loose ends before they make the full-time move to LA, Abby has scheduled the team to attend both a competition and a convention. Adding to the pressure, two of Abby's biggest enemies, Cathy and Jeanette will be at the competition and are confident they can win. Meanwhile, Holly has organized a premiere party for Nia's music video, but not everyone in the ALDC is excited about her big debut. |
| 18 | 126 | Showdown in Pittsburgh, Part 2 | 2015-05-05 | 60 | In their hometown of Pittsburgh, PA, the ALDC embarks on their final competition before their big official move to Los Angeles. But when only two girls show up to compete, chaos takes over and tempers flare. Cathy and Jeanette bring top notch routines to try and take the ALDC down, but without a full team, the threat from ALDC's rivals takes a backseat to the risk of disqualification. |
| 19 | 127 | Seeing Stars | 2015-05-12 | 60 | Abby Lee Miller and the Dance Moms get together to talk about the highs and lows of this season and try to hash out any remaining bad feelings. Holly and Abby go head to head once again; Abby's nemeses, Cathy and Jeanette, stir things up; and Maddie talks about her newfound fame and upcoming events. On the verge of leaving for Australia and then Los Angeles for three months, the team reflects on all that they've learned, shared and lost during their time at the ALDC, and Abby reveals her plans for world domination. |
| 20 | 128 | Dance Moms Down Under, Part 1 | 2015-05-19 | 60 | The ALDC is headed to Australia to perform at the ASTRA Awards, but when Abby loses her passport, she leaves the entire team stranded in Sydney without her. Meanwhile, Jess confronts the moms over a viral video of some of the girls making fun of JoJo. As Abby scrambles to replace her passport, Maddie is asked to go in her place to an interview, which causes her to miss a crucial rehearsal. Later, turmoil erupts at the ASTRA Awards. |
| 21 | 129 | Dance Moms Down Under, Part 2 | 2015-05-26 | 60 | Jealousy and competition threaten the ALDC as the team is divided into two factions when Abby excludes Nia and JoJo from the rest of the planned events in Australia. Kendall, Kalani, Maddie and Mackenzie have to learn a new routine to perform at a private fan event, while Holly brings in Mikey Minden to help Nia prepare to perform her single for the first time live. Holly makes it clear that, if the moms don't show up for Nia's performance, it could be the end of the ALDC as we know it. |
| 22 | 130 | Live From LA, It's Kendall K | 2015-06-09 | 60 | ALDC LA is now a reality as the team finally makes its permanent move to Los Angeles. Kendall's video is set to premiere, but the pressure of her debut as a pop star coupled with a solo, pushes her to the limit. Meanwhile, Abby makes a dramatic decision that the Moms fear will jeopardize ALDC LA's first competition. |
| 23 | 131 | Maddie vs. Mackenzie | 2015-06-16 | 60 | For the first time in years, Maddie and Mackenzie are competing with solos against each other in the same age category. The pressure is even higher for Maddie--who, in addition to practicing her risky tap solo, has a new video with Sia premiering this week. Abby brings in celebrity guest choreographer Travis Payne to teach the girls a routine inspired by voguing, a style with which they are unfamiliar. They have to not only impress Abby, but also this high-profile choreographer who is a power player in the dance industry. |
| 24 | 132 | West Coast Strikes Back | 2015-06-23 | 60 | The ALDC's biggest west coast rival, MDP, is back and Abby wants to put her best foot forward at competition. After Mackenzie's huge win against her big sis Maddie, Abby tests her confidence with a big opportunity--will she be able to handle it? Meanwhile, JoJo's sick grandmother is visiting LA and Jess is desperate for JoJo to have a featured role. However, Abby is not eager to take a big risk since MDP is out for revenge from their last loss. |
| 25 | 133 | Abby vs. Kira | 2015-06-30 | 60 | The moms push Abby for more dance classes after losing two competitions in a row. When Abby refuses to take responsibility for the girls' lack of training, Kira takes matters into her own hands and brings in outside help, infuriating Abby. After Maddie's second place finish to Mackenzie, Abby pressures Maddie to regain her standing as the ALDC's top dancer. |
| 26 | 134 | Where in the World Is Abby Lee Miller? | 2015-07-07 | 62 | With only four weeks until Nationals, the ALDC is desperate for a group routine win. To make matters worse, the Candy Apples are back with a surprise guest and they're ready to capitalize on ALDC's current misfortunes. The ALDC is traveling to Arizona and because Kira is still dissatisfied with Abby's treatment of Kalani, she brings in reinforcements from Kalani's past, which poses a direct threat to Abby. |
| 27 | 135 | Abby vs. Kira ... AGAIN! | 2015-07-14 | 60 | With only four weeks until Nationals, the ALDC is desperate for a group routine win. To make matters worse, the Candy Apples are back with a surprise guest and they're ready to capitalize on ALDC's current misfortunes. The ALDC is traveling to Arizona and because Kira is still dissatisfied with Abby's treatment of Kalani, she brings in reinforcements from Kalani's past, which poses a direct threat to Abby. |
| 28 | 136 | Solo Battle: Round 1 | 2015-07-21 | 60 | Jeanette's officially taking over the Candy Apples and she's bringing an epic routine featuring the Gay Man's Chorus of LA to competition. Meanwhile, Abby tests the girls with a challenging prop. Later, Kendall and JoJo are the first to go head-to-head in a bracket style showdown to see who will get a solo at Nationals. Kira and Kalani make a big decision that will determine their future with the ALDC. |
| 29 | 137 | Baby Dance Mama Drama | 2015-07-28 | 60 | Abby announces that the grand opening party will coincide with Nationals; Kendall is rewarded with a solo; the girls have a bridesmaid-themed group dance. |
| 30 | 138 | Nia vs. Kalani: Winner Takes All | 2015-08-04 | 60 | The ALDC faces the talented MDP; Abby gives Kalani and Nia head-to-head solos to determine who will get the senior division solo next week; Nia shoots her second music video. |
| 31 | 139 | Chaos at Nationals | 2015-08-11 | 60 | The season comes to a close with nationals and the girls feel the pressure to remain undefeated; Abby opens her new studio the day before a competition, leaving the girls with little time to prepare; tension spirals out of control. |
| 32 | 140 | City of Angels | 2015-08-18 | 62 | Abby and the mothers discuss what went wrong at Nationals and some of the most shocking moments in Los Angeles; the mothers are divided on hot button issues; Abby drops a bombshell. |
Season 6
| Episode No. | No. Overall | Title | Airdate | Runtime | Summary |
| --- | --- | --- | --- | --- | --- |
| 1 | 141 | New Season, New Rules | 2016-01-05 | 62 | Abby makes an announcement that will change the future of the team; Maddie shoots her first movie; Jill and Kendall are insulted by Maddie's substitute on the team; Jeanette and her BDA team return. |
| 2 | 142 | Abby vs. Melissa | 2016-01-12 | 62 | The mothers are shocked to learn that Abby is forming a new team; news breaks that Abby could be facing jail time; when Mackenzie receives the brunt of Abby's rage, Melissa vows not to play nice anymore. |
| 3 | 143 | Mini Dancers, Big Drama | 2016-01-19 | 62 | Abby's new mini team arrives in Los Angeles and tensions are high; Abby is distracted by new mothers, new dancers and her legal troubles; Ashlee and Brynn are caught in Jill's cross hairs as Kendall's position on the team is threatened. |
| 4 | 144 | Now You See Abby, Now You Don't | 2016-01-26 | 62 | The minis are ready to compete in their first group dance; Maddie books a prestigious photo shoot with two other ALDC girls; Maddie and Brynn compete head-to-head with solo routines; Abby makes an announcement that could tear the team apart. |
| 5 | 145 | Abby's Replaceable | 2016-02-02 | 66 | Abby locks the team out of her Los Angeles studio; Debbie Allen invites the ALDC to work with her; guest choreographer Nakul includes the minis in a difficult Bollywood routine; Kalani and Nia are pushed to their breaking point with a duet. |
| 6 | 146 | Abby's New Favorites | 2016-02-09 | 62 | Abby returns with her focus solely on the minis; a new mini and her mother show up for an audition; the mothers complain when Brynn is chosen to dance the lead role. |
| 7 | 147 | Debbie Allen to the Rescue | 2016-02-16 | 62 | |
| 8 | 148 | Maddie Is Back | 2016-02-23 | 62 | Maddie has returned from shooting her movie and is back on the team for good, but to everyone's surprise, Abby doesn't seem happy to see her #1 dancer. The moms question if Abby is jealous of Maddie's fame and Ashlee uses this to her advantage in hopes that Abby will spend more time grooming Brynn to be the next big star. |
| 9 | 149 | Nia Saves the Day | 2016-03-01 | 60 | Brynn and Maddie go up against Kalani and Kendall; the mothers step in when Kalani's back injury starts to act up and Kira is not there to help; drama ensues when Ashlee fills in for Abby's newly fired office manager. |
| 10 | 150 | Abby Lee Horror Story | 2016-03-08 | 60 | The ALDC travels to Northern California; Abby's routines grow darker; the mothers' prank attempt backfires horribly; Maddie, Brynn and Kendall compete with solos; Ashlee will do anything to give Brynn an advantage. |
| 11 | 151 | The Maddie Rumor | 2016-03-15 | 60 | |
| 12 | 152 | Brynn's Big Moment | 2016-03-22 | 60 | Abby brings in Todrick Hall to direct the girls in a commercial; Maddie and Brynn captain trio teams of their choosing to compete head-to-head. |
| 13 | 153 | ALDC Does Vegas | 2016-03-29 | 60 | The ALDC heads to Las Vegas; Ashlee and Brynn are now official members of the team; Kendall stands up to Ashlee for the first time; the mothers are concerned that the girls are becoming too involved in the drama. |
| 14 | 154 | JoJo Steals the Show Show | 2016-04-05 | 60 | Abby welcomes back ALDC Pittsburgh veteran, Sarah, to dance with the team. Tempers flare when her mother, Christy, calls Jess' loyalty into question. After Abby pulls Kendall and Maddie's duet, Kendall has an emotional meltdown and Melissa seriously questions whether to keep Maddie on the team at all. |
| 15 | 155 | Melissa's Announcement | 2016-04-12 | 60 | Abby's world shatters when Melissa shares shocking news that will change the face of the ALDC forever. |
| 16 | 156 | Mack Z vs. Abby Lee | 2016-04-19 | 60 | Abby gives Brynn and JoJo hip hop solos, but gives Mackenzie a safe acrobatic routine; Mackenzie fights for what she wants; Abby flees the studio. |
| 17 | 157 | Mini Madness | 2016-04-26 | 60 | |
| 18 | 158 | One Last Dance | 2016-05-03 | 60 | |
| 19 | 159 | Hello And Goodbye | 2016-05-10 | 60 | The mothers reunite to discuss the dramatic events from the season; the mini mothers discuss the future of the ALDC; the junior elite team performs. |
| 20 | 160 | The Girls Say Goodbye | 2016-05-17 | 60 | The girls from the ALDC say goodbye to Maddie and Mackenzie; the girls play games and answer fans' questions; Todrick Hall makes a guest appearance to perform with the girls. |
| 21 | 161 | Maddie and Mackenzie Say Goodbye | 2016-05-24 | 60 | For the first time ever, Maddie and Mackenzie sit down with Abby and give an exclusive take on their Dance Moms journey before they say their final farewell. We'll relive their triumphs and heartbreaks and finally get answers to the questions we're all dying to know, plus we'll hear the scoop on what's to come for the Ziegler sisters after Dance Moms. |
| 22 | 162 | Girl Talk Part 3 | 2016-09-06 | 60 | The girls of the ALDC reveal the latest news about Abby and the team and debut some new dances; super fans get up close and personal with the girls; the newest member of the Mini Team is introduced; the dancers' fathers make an appearance. |
| 23 | 163 | Abby's New Beginning | 2016-09-06 | 70 | With Maddie gone, a newly motivated Abby promises to no longer overlook her remaining dancers; Abby assigns Brynn and Kendall head-to-head duets with boy partners; Jess calls out Abby's favoritism for Brynn, angering Ashlee. |
| 24 | 164 | Nia & Kendall Face Off | 2016-09-13 | 70 | Abby challenges Nia and Kendall with tough trios; the group tribute to Madonna leaves the mothers wanting more; Holly suspects Abby has a hidden agenda for Nia and brings in Nia's manager to investigate; Abby abandons the team. |
| 25 | 165 | Return Of The Minis | 2016-09-20 | 92 | Abby challenges the minis with a beauty pageant-themed dance; the elites feel the pressure to perform in a Prince tribute dance; Abby assigns two duets; when Nia falls ill, Kendall is left without a partner. |
| 26 | 166 | Mommy Meltdown | 2016-09-27 | 92 | Abby tasks the minis with their first lyrical routine to honor her mother on Mother's Day; the elites are tested when their mothers make a decision that leaves them without a group dance for the competition; the mothers give Abby an ultimatum. |
| 27 | 167 | Mini Mayhem | 2016-10-04 | 92 | Abby attempts to unify the two teams by assigning the elites and minis as duet partners; the elites are forced to choreograph their own group dance as Abby continues to favor the minis. |
| 28 | 168 | Abby, You're Fired! | 2016-10-11 | 90 | Abby punishes the minis for their poor performance and awards the elites their first solos of the season; Jill infuriates Abby when she makes a decision about Kendall's music; the media uncovers secrets from one mother's past. |
| 29 | 169 | JoJo Is a No Show | 2016-10-18 | 92 | Abby choreographs an emotional dance after the ALDC learns of tragic news from Kira and Kalani's hometown; the minis attempt to make a comeback with their group number; JoJo is tested beyond her limits by a difficult ballet duet. |
| 30 | 170 | ALDC for Sale? | 2016-10-25 | 62 | Abby's trial hits the news again; the mothers speculate about the ALDC's future; Brynn is put to the test with her first solo of the season; the elites are tasked with a challenging dance; Abby shows attention to the minis. |
| 31 | 171 | Float Like A Butterfly, Sting Like Ab-bee | 2016-11-01 | 60 | The elite dancers become spread thin when Abby books a demanding commercial shoot for the team; a chain of events could lead to a big rift between Abby, the mothers and the elite girls. |
| 32 | 172 | Two Teams, Two Studios Part 1 | 2016-11-15 | 60 | The elites leave for rival Erin Babbs, blindsiding Abby and the mini team; Abby gives three mini dancers their first solos; Kendall and Nia get invited to perform live with a beloved recording artist. |
| 33 | 173 | Two Teams, Two Studios Part 2 | 2016-11-22 | 62 | The elite girls stop at nothing to prove that they can win without Abby as their instructor, while Abby tries her hardest to stay strong and prove her worth on the dance floor with her mini team. |
Season 7
| Episode No. | No. Overall | Title | Airdate | Runtime | Summary |
| --- | --- | --- | --- | --- | --- |
| 1 | 174 | Fight for Your Life | 2016-11-29 | 45 | After an eight week break, Abby reaches out to the Junior Elite mothers and asks them to come to the ALDC to hear an announcement. |
| 2 | 175 | Abby's Worst Nightmare | 2016-12-06 | 60 | Abby challenges the Junior Elites to a head-to-head competition and makes changes to the team; Abby brings in two new girls in hopes of finding her super team; Abby's biggest rival returns. |
| 3 | 176 | Return Of The Rotten Apples | 2016-12-13 | 60 | Abby and the ALDC bring an edgy group routine to this week's competition in hopes of overtaking Cathy and her Candy Apples for the second week in a row; Kendall dances a solo and is determined to beat Nicaya. |
| 4 | 177 | Winner Takes All | 2016-12-20 | 60 | Abby challenges Daviana and Kalani to a head-to-head solo showdown; two minis rejoin the team; Abby eliminates a member of the super team. |
| 5 | 178 | New Kid On The Block | 2016-12-27 | 60 | Abby brings in a new dancer with an eccentric mother; Abby encourages Brynn to lead Kalani and Kendall in their trio; the mothers are nervous when Abby assigns the first hip-hop routine since the elites walked out. |
| 6 | 179 | No Clowning Around | 2017-01-03 | 62 | With Nationals only six weeks away, the mothers begin to worry about the ever-changing team; Nia gets her first solo; Abby gives two new dancers a chance to shine; the veteran mothers go on the attack when a new mother insults their children. |
| 7 | 180 | The Fresno Curse | 2017-01-10 | 60 | Abby and the ALDC try to break a long-standing losing streak in Fresno, Calif.; Holly's nerves fray when Abby announces the theme for a controversial group dance; Elliana and Maesi's duet brings out the worst in their mothers. |
| 8 | 181 | ALDC Ain't Dead Yet | 2017-01-17 | 60 | Abby brings the girls to a cemetery to get them in the spirit for a graveyard-inspired routine; the mothers are frustrated when Brynn is given a special part; Elliana and Lilliana are given head-to-head solos for the first time. |
| 9 | 182 | Battle of the Blondes | 2017-01-24 | 62 | Abby auditions a new dancer to be a part of the Great 8 team heading to Nationals; Brynn, Lilly and Maesi all go head-to-head with solos; the mothers are hopeful that a new dancer will complete the team, but Ashlee thinks otherwise. |
| 10 | 183 | Breathless in Denver | 2017-01-31 | 60 | Kalani, Kendall and Nia all dance competing solos in Denver; the minis are in a technically complicated group dance, and the mothers wonder if this addition will ruin their winning streak heading into Nationals. |
| 11 | 184 | Leaving La La Land | 2017-02-07 | 62 | In the final week before the ALDC heads to Pittsburgh for Nationals, the elite girls struggle with a difficult ballet routine and get the cold shoulder from Abby; Abby becomes obsessed with the mini soloists; Kendall resumes her stalled music career. |
| 12 | 185 | It's Not Always Sunny in Pittsburgh | 2017-02-14 | 60 | The team returns to Pittsburgh where the stress of proving themselves leads to explosive battles between some of the mothers; Abby questions Camryn's desire to be on the team and gives her one more chance to prove herself. |
| 13 | 186 | Same Old Frenemies Part 1 | 2017-02-21 | 60 | Abby hits a major roadblock with the group routine; Brynn, Kalani, Lilliana and Elliana are assigned solos, leaving Holly and Jill fuming; Kendall premieres her music video; a former ALDC dancer considers visiting her old teammates. |
| 14 | 187 | Same Old Frenemies Part 2 | 2017-02-21 | 60 | The ALDC battles the Candy Apples for the final time this season; Abby breaks down when faced with an uncertain future; a surprise guest makes an appearance that shocks the whole team. |
| 15 | 188 | Judgement Day Approaches | 2017-08-01 | 60 | News spreads about Abby's approaching court sentencing; Abby's denial creates havoc for the team; Abby creates a group dance centered around Ashlee and Brynn's family court battle. |
| 16 | 189 | Abby Flies the Coop | 2017-08-08 | 60 | The mothers butt heads with Abby over a vegan-inspired routine; Kendall, Brynn and Kalani compete; the team says goodbye to Abby when she leaves for Europe. |
| 17 | 190 | Out With Abby, In With Chloe - Part 1 | 2017-08-15 | 60 | The mothers bring in choreographer Laurieann Gibson, which shakes things up; Chloe returns to the competition world for the first time in two years. |
| 18 | 191 | Out With Abby, In With Chloe - Part 2 | 2017-08-22 | 60 | The mothers bring in choreographer Laurieann Gibson, which shakes things up; Chloe returns to the competition world for the first time in two years. |
| 19 | 192 | All Choked Up | 2017-08-29 | 60 | With Abby missing in action, Laurieann Gibson pushes the girls out of their comfort zones with professional-level choreography; Kalani and Brynn compete head to head with out-of-the-box solos; the group routine provokes a fight between two mothers. |
| 20 | 193 | Stamina, Stamina, Stamina | 2017-09-05 | 60 | Laurieann Gibson returns and is more determined than ever to win, which has proven harder than she thought. With two duets and a group, the girls struggle with stamina as well as their new leader's cut throat attitude. Laurieann loses her patience with the moms at competition in an explosive face-off. |
| 21 | 194 | Ashlee's Big Decision Part 1 | 2017-09-12 | 60 | Abby makes an unexpected return to her studio, but not everyone on the team is happy about it. Chloe performs for the first time in front of Abby in two years, but struggles with missing her old teammates. Ashlee makes a decision that sends shockwaves through the group, and after an unexpected series of events, the team will never be the same. |
| 22 | 195 | Ashlee's Big Decision Part 2 | 2017-09-19 | 60 | Abby makes an unexpected return to her studio, but not everyone on the team is happy about it. Chloe performs for the first time in front of Abby in two years, but struggles with missing her old teammates. Ashlee makes a decision that sends shockwaves through the group, and after an unexpected series of events, the team will never be the same. |
| 23 | 196 | There's A New Team in Town Part 1 | 2017-10-03 | 60 | The Irreplaceables and The ALDC go head-to-head at competition for the first time. Abby's team competes a fan-favorite group number while the older girls shock the audience with a mature routine that causes an uproar from Abby and her minions. |
| 24 | 197 | There's A New Team in Town Part 2 | 2017-10-10 | 60 | The Irreplaceables and The ALDC go head-to-head at competition for the first time. Abby's team competes a fan-favorite group number while the older girls shock the audience with a mature routine that causes an uproar from Abby and her minions. |
| 25 | 198 | Everyone's Replaceable... Even Abby | 2017-10-17 | 60 | With no sign of Abby, The Irreplaceables and the ALDC both find new choreographers to take her place. Famed dancer Cheryl Burke joins the Irreplaceables as they take on their opponents. But, the girls' insecurities and their doting mothers prove to be a struggle for Cheryl and her teaching methods. Meanwhile, the ALDC struggles to stay together and bring Abby back. |
| 26 | 199 | Under Cheryl's Spell | 2017-10-24 | 60 | With one week until Nationals, Cheryl adds an old rival to the team, but the moms aren't happy with sharing the spotlight. Kalani suffers a catastrophic injury, putting her solo and the group routine in jeopardy, and the pressure of winning brings Camryn to her breaking point. |
| 27 | 200 | The Best Is Yet to Come | 2017-10-24 | 60 | Emotions run high as the team prepares for their final Nationals competition as the Irreplaceables; with four solos, the girls go head-to-head to see who can come out on top; the mothers and the girls contemplate what their future holds. |
Series Cast
| | | | |
| --- | --- | --- | --- |
| | Abby Lee Miller | as Director and owner of Reign Dance Productions | |
| | Holly Frazier | as Holly Frazier | |
| | Kalani Hilliker | as Kalani Hilliker | |
| | Nia Sioux Frazier | as Nia Sioux Frazier | |
| | Kendall Vertes | as Kendall Vertes | |
| | Chloe Lukasiak | as Chloe Lukasiak | |
| | Sarah Hunt | as Herself | |
| | Brynn Rumfallo | as Brynn Rumfallo | |
| | Christi Lukasiak | as Christi Lukasiak | |
| | Kelly Hyland | as Kelly Hyland | |
| | Paige Hyland | as Paige Hyland | |
| | Brooke Hyland | as Brooke Hyland | |
| | Maddie Ziegler | as Maddie Ziegler | |
| | Melissa Ziegler | as Melissa Ziegler | |
| | Mackenzie Ziegler | as Mackenzie Ziegler | |
Series Crew
| | Position | Name |
| --- | --- | --- |
| | Executive Producer | Bryan Stinson |
| | Executive Producer | Jeff Collins |
| | Executive Producer | John R. Corella |
Related News
TVMaze