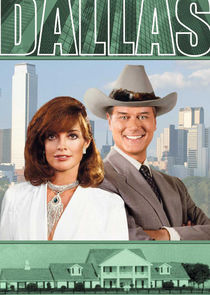 The world's first mega-soap, and one of the most popular ever produced, Dallas had it all. Beautiful women, expensive cars, and men playing Monopoly with real buildings. Famous for one of the best cliffhangers in TV history, as the world asked "Who shot J.R.?" A slow-burner to begin with, Dallas hit its stride in the 2nd season, with long storylines and expert character development. Dallas ruled the airwaves in the 1980's.
Series Overview
Rating
imDb Rating: 6.9 (10,804 Votes)
Metascore: N/A
Plot
J.R. Ewing, a Texas oil baron, uses manipulation and blackmail to achieve his ambitions, both business and personal. He often comes into conflict with his brother Bobby, his arch-enemy Cliff Barnes and his long-suffering wife Sue Ellen.
Details
Rated: TV-PG
Released: 02 Apr 1978
Runtime: 60 min
Genre: Drama, Romance
Director: N/A
Writer: David Jacobs
Actors: Larry Hagman, Ken Kercheval, Patrick Duffy, Linda Gray
Language: English
Country: USA
Awards: Won 1 Golden Globe. Another 46 wins & 82 nominations.
Total Seasons: 14
Previous Episode
Conundrum (2)
Episode 14x23; May 03, 1991
Previous Episodes 14x23: Conundrum (2) 14x22: Conundrum (1) 14x21: The Decline and Fall of the Ewing Empire 14x20: Some Leave, Some Get Carried Out 14x19: Farewell, My Lovely 14x18: Those Darned Ewings 14x17: When the Wind Blows 14x16: Fathers and Sons and Fathers and Sons 14x15: Win Some, Lose Some

View All Episodes
Cast
Larry Hagman as John Ross "J.R." Ewing, Jr.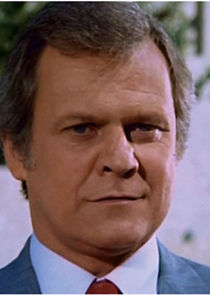 Ken Kercheval as Cliff Barnes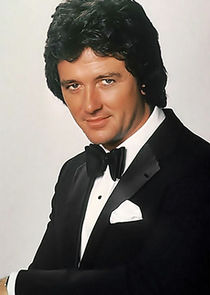 Patrick Duffy as Robert James "Bobby" Ewing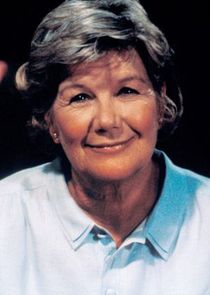 Donna Reed as Eleanor "Miss Ellie" Southworth Ewing Farlow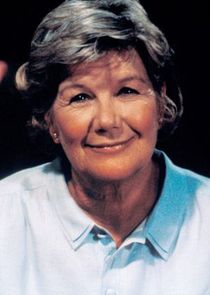 Barbara Bel Geddes as Eleanor "Miss Ellie" Southworth Ewing Farlow
Linda Gray as Sue Ellen Shepard Ewing Lockwood
View Full Cast
Skip to:
Season 1
| Episode No. | No. Overall | Title | Airdate | Runtime | Summary |
| --- | --- | --- | --- | --- | --- |
| 1 | 1 | Digger's Daughter | 1978-04-02 | 60 | |
| 2 | 2 | Lessons | 1978-04-09 | 60 | |
| 3 | 3 | Spy in the House | 1978-04-16 | 60 | |
| 4 | 4 | Winds of Vengeance | 1978-04-23 | 60 | |
| 5 | 5 | Barbecue | 1978-04-30 | 60 | |
Season 2
| Episode No. | No. Overall | Title | Airdate | Runtime | Summary |
| --- | --- | --- | --- | --- | --- |
| 1 | 6 | Reunion (1) | 1978-09-23 | 60 | |
| 2 | 7 | Reunion (2) | 1978-09-30 | 60 | |
| 3 | 8 | Old Acquaintance | 1978-10-07 | 60 | |
| 4 | 9 | Bypass | 1978-10-14 | 60 | |
| 5 | 10 | Black Market Baby | 1978-10-15 | 60 | |
| 6 | 11 | Double Wedding | 1978-10-21 | 60 | |
| 7 | 12 | Runaway | 1978-10-28 | 60 | |
| 8 | 13 | Election | 1978-11-05 | 60 | |
| 9 | 14 | Survival | 1978-11-12 | 60 | |
| 10 | 15 | Act of Love | 1978-11-19 | 60 | |
| 11 | 16 | Triangle | 1978-11-26 | 60 | |
| 12 | 17 | Fallen Idol | 1978-12-03 | 60 | |
| 13 | 18 | Kidnapped | 1978-12-17 | 60 | |
| 14 | 19 | Home Again | 1979-01-07 | 60 | |
| 15 | 20 | For Love or Money | 1979-01-14 | 60 | |
| 16 | 21 | Julie's Return | 1979-01-26 | 60 | |
| 17 | 22 | The Red File (1) | 1979-02-02 | 60 | |
| 18 | 23 | The Red File (2) | 1979-02-09 | 60 | |
| 19 | 24 | Sue Ellen's Sister | 1979-02-16 | 60 | |
| 20 | 25 | Call Girl | 1979-02-23 | 60 | |
| 21 | 26 | Royal Marriage | 1979-03-09 | 60 | |
| 22 | 27 | The Outsiders | 1979-03-16 | 60 | |
| 23 | 28 | John Ewing III (1) | 1979-03-23 | 60 | |
| 24 | 29 | John Ewing III (2) | 1979-04-06 | 60 | |
Season 3
| Episode No. | No. Overall | Title | Airdate | Runtime | Summary |
| --- | --- | --- | --- | --- | --- |
| 1 | 30 | Whatever Happened to Baby John? (1) | 1979-09-21 | 60 | |
| 2 | 31 | Whatever Happened to Baby John? (2) | 1979-09-28 | 60 | |
| 3 | 32 | The Silent Killer | 1979-10-05 | 60 | |
| 4 | 33 | Secrets | 1979-10-12 | 60 | |
| 5 | 34 | The Kristin Affair | 1979-10-19 | 60 | |
| 6 | 35 | The Dove Hunt | 1979-10-26 | 60 | |
| 7 | 36 | The Lost Child | 1979-11-02 | 60 | |
| 8 | 37 | Rodeo | 1979-11-09 | 60 | |
| 9 | 38 | Mastectomy (1) | 1979-11-16 | 60 | |
| 10 | 39 | Mastectomy (2) | 1979-11-16 | 60 | |
| 11 | 40 | The Heiress | 1979-11-23 | 60 | |
| 12 | 41 | Ellie Saves the Day | 1979-11-30 | 60 | |
| 13 | 42 | Mother of the Year | 1979-12-14 | 60 | |
| 14 | 43 | Return Engagement | 1979-12-20 | 60 | |
| 15 | 44 | Love and Marriage | 1979-12-21 | 60 | |
| 16 | 45 | Power Play | 1980-01-04 | 60 | |
| 17 | 46 | Paternity Suit | 1980-01-11 | 60 | |
| 18 | 47 | Jenna's Return | 1980-01-18 | 60 | |
| 19 | 48 | Sue Ellen's Choice | 1980-02-01 | 60 | |
| 20 | 49 | Second Thoughts | 1980-02-08 | 60 | |
| 21 | 50 | Divorce, Ewing Style | 1980-02-15 | 60 | |
| 22 | 51 | Jock's Trial (1) | 1980-02-22 | 60 | |
| 23 | 52 | Jock's Trial (2) | 1980-02-29 | 60 | |
| 24 | 53 | The Wheeler Dealer | 1980-03-14 | 60 | |
| 25 | 54 | A House Divided | 1980-03-21 | 60 | |
Season 4
| Episode No. | No. Overall | Title | Airdate | Runtime | Summary |
| --- | --- | --- | --- | --- | --- |
| 1 | 55 | No More Mister Nice Guy (1) | 1980-11-07 | 60 | |
| 2 | 56 | No More Mister Nice Guy (2) | 1980-11-09 | 60 | |
| 3 | 57 | Nightmare | 1980-11-14 | 60 | |
| 4 | 58 | Who Done It? | 1980-11-21 | 60 | |
| 5 | 59 | Taste of Success | 1980-11-28 | 60 | |
| 6 | 60 | The Venezuelan Connection | 1980-12-05 | 60 | |
| 7 | 61 | The Fourth Son | 1980-12-12 | 60 | |
| 8 | 62 | Trouble at Ewing 23 | 1980-12-19 | 60 | |
| 9 | 63 | The Prodigal Mother | 1981-01-02 | 60 | |
| 10 | 64 | Executive Wife | 1981-01-09 | 60 | |
| 11 | 65 | End of the Road (1) | 1981-01-16 | 60 | |
| 12 | 66 | End of the Road (2) | 1981-01-23 | 60 | |
| 13 | 67 | Making of a President | 1981-01-30 | 60 | |
| 14 | 68 | Start the Revolution with Me | 1981-02-06 | 60 | |
| 15 | 69 | The Quest | 1981-02-13 | 60 | |
| 16 | 70 | Lover, Come Back | 1981-02-20 | 60 | |
| 17 | 71 | The New Mrs. Ewing | 1981-02-27 | 60 | |
| 18 | 72 | Mark of Cain | 1981-03-13 | 60 | |
| 19 | 73 | The Gathering Storm | 1981-03-27 | 60 | |
| 20 | 74 | Ewing vs. Ewing | 1981-04-03 | 60 | |
| 21 | 75 | New Beginnings | 1981-04-10 | 60 | |
| 22 | 76 | Full Circle | 1981-04-17 | 60 | |
| 23 | 77 | Ewing-Gate | 1981-05-01 | 60 | |
Season 5
| Episode No. | No. Overall | Title | Airdate | Runtime | Summary |
| --- | --- | --- | --- | --- | --- |
| 1 | 78 | Missing Heir | 1981-10-09 | 60 | |
| 2 | 79 | Gone, But Not Forgotten | 1981-10-16 | 60 | |
| 3 | 80 | Showdown at San Angelo | 1981-10-23 | 60 | |
| 4 | 81 | Little Boy Lost | 1981-10-30 | 60 | |
| 5 | 82 | The Sweet Smell of Revenge | 1981-11-06 | 60 | |
| 6 | 83 | The Big Shut Down | 1981-11-13 | 60 | |
| 7 | 84 | Blocked | 1981-11-20 | 60 | |
| 8 | 85 | The Split | 1981-11-27 | 60 | |
| 9 | 86 | Five Dollars a Barrel | 1981-12-04 | 60 | |
| 10 | 87 | Starting Over | 1981-12-11 | 60 | |
| 11 | 88 | Waterloo at Southfork | 1981-12-18 | 60 | |
| 12 | 89 | Barbecue Two | 1982-01-01 | 60 | |
| 13 | 90 | The Search | 1982-01-08 | 60 | |
| 14 | 91 | Denial | 1982-01-15 | 60 | |
| 15 | 92 | Head of the Family | 1982-01-22 | 60 | |
| 16 | 93 | The Phoenix | 1982-01-29 | 60 | |
| 17 | 94 | My Father, My Son | 1982-02-05 | 60 | |
| 18 | 95 | Anniversary | 1982-02-12 | 60 | |
| 19 | 96 | Adoption | 1982-02-19 | 60 | |
| 20 | 97 | The Maelstrom | 1982-02-26 | 60 | |
| 21 | 98 | The Prodigal | 1982-03-05 | 60 | |
| 22 | 99 | Vengeance | 1982-03-12 | 60 | |
| 23 | 100 | Blackmail | 1982-03-19 | 60 | |
| 24 | 101 | The Investigation | 1982-03-26 | 60 | |
| 25 | 102 | Acceptance | 1982-04-02 | 60 | |
| 26 | 103 | Goodbye, Cliff Barnes | 1982-04-09 | 60 | |
Season 6
| Episode No. | No. Overall | Title | Airdate | Runtime | Summary |
| --- | --- | --- | --- | --- | --- |
| 1 | 104 | Changing of the Guard | 1982-10-01 | 60 | |
| 2 | 105 | Where There's a Will | 1982-10-08 | 60 | |
| 3 | 106 | Billion Dollar Question | 1982-10-15 | 60 | |
| 4 | 107 | The Big Ball | 1982-10-22 | 60 | |
| 5 | 108 | Jock's Will | 1982-10-29 | 60 | |
| 6 | 109 | Aftermath | 1982-11-05 | 60 | |
| 7 | 110 | Hit and Run | 1982-11-12 | 60 | |
| 8 | 111 | The Ewing Touch | 1982-11-19 | 60 | |
| 9 | 112 | Fringe Benefits | 1982-11-26 | 60 | |
| 10 | 113 | The Wedding | 1982-12-03 | 60 | |
| 11 | 114 | Post Nuptial | 1982-12-10 | 60 | |
| 12 | 115 | Barbecue Three | 1982-12-17 | 60 | |
| 13 | 116 | Mama Dearest | 1982-12-31 | 60 | |
| 14 | 117 | The Ewing Blues | 1983-01-07 | 60 | |
| 15 | 118 | The Reckoning | 1983-01-14 | 60 | |
| 16 | 119 | A Ewing is a Ewing | 1983-01-28 | 60 | |
| 17 | 120 | Crash of '83 | 1983-02-04 | 60 | |
| 18 | 121 | Requiem | 1983-02-11 | 60 | |
| 19 | 122 | Legacy | 1983-02-18 | 60 | |
| 20 | 123 | Brothers and Sisters | 1983-02-25 | 60 | |
| 21 | 124 | Caribbean Connection | 1983-03-04 | 60 | |
| 22 | 125 | The Sting | 1983-03-11 | 60 | |
| 23 | 126 | Hell Hath No Fury | 1983-03-18 | 60 | |
| 24 | 127 | Cuba Libre | 1983-03-25 | 60 | |
| 25 | 128 | Tangled Web | 1983-04-01 | 60 | |
| 26 | 129 | Things Ain't Goin' Too Good at Southfork | 1983-04-15 | 60 | |
| 27 | 130 | Penultimate | 1983-04-29 | 60 | |
| 28 | 131 | Ewing Inferno | 1983-05-06 | 60 | |
Season 7
| Episode No. | No. Overall | Title | Airdate | Runtime | Summary |
| --- | --- | --- | --- | --- | --- |
| 1 | 132 | The Road Back | 1983-09-30 | 60 | |
| 2 | 133 | The Long Goodbye | 1983-10-07 | 60 | |
| 3 | 134 | The Letter | 1983-10-14 | 60 | |
| 4 | 135 | My Brother's Keeper | 1983-10-21 | 60 | |
| 5 | 136 | The Quality of Mercy | 1983-10-28 | 60 | |
| 6 | 137 | Check and Mate | 1983-11-04 | 60 | |
| 7 | 138 | Ray's Trial | 1983-11-11 | 60 | |
| 8 | 139 | The Oil Baron's Ball | 1983-11-18 | 60 | |
| 9 | 140 | Morning After | 1983-11-25 | 60 | |
| 10 | 141 | The Buck Stops Here | 1983-12-02 | 60 | |
| 11 | 142 | To Catch a Sly | 1983-12-09 | 60 | |
| 12 | 143 | Barbecue Four | 1983-12-16 | 60 | |
| 13 | 144 | Past Imperfect | 1983-12-23 | 60 | |
| 14 | 145 | Peter's Principles | 1984-01-06 | 60 | |
| 15 | 146 | Offshore Crude | 1984-01-13 | 60 | |
| 16 | 147 | Some Do... Some Don't | 1984-01-20 | 60 | |
| 17 | 148 | Eye of the Beholder | 1984-01-27 | 60 | |
| 18 | 149 | Twelve Mile Limit | 1984-02-03 | 60 | |
| 19 | 150 | Where Is Poppa? | 1984-02-10 | 60 | |
| 20 | 151 | When the Bough Breaks | 1984-02-17 | 60 | |
| 21 | 152 | True Confessions | 1984-02-24 | 60 | |
| 22 | 153 | And the Winner Is... | 1984-03-02 | 60 | |
| 23 | 154 | Fools Rush In | 1984-03-09 | 60 | |
| 24 | 155 | The Unexpected | 1984-03-16 | 60 | |
| 25 | 156 | Strange Alliance | 1984-03-23 | 60 | |
| 26 | 157 | Blow Up | 1984-04-06 | 60 | |
| 27 | 158 | Turning Point | 1984-04-13 | 60 | |
| 28 | 159 | Love Stories | 1984-05-04 | 60 | |
| 29 | 160 | Hush, Hush, Sweet Jessie | 1984-05-11 | 60 | |
| 30 | 161 | End Game | 1984-05-18 | 60 | |
Season 8
| Episode No. | No. Overall | Title | Airdate | Runtime | Summary |
| --- | --- | --- | --- | --- | --- |
| 1 | 162 | Killer at Large | 1984-09-28 | 60 | |
| 2 | 163 | Battle Lines | 1984-10-05 | 60 | |
| 3 | 164 | If at First You Don't Succeed | 1984-10-12 | 60 | |
| 4 | 165 | Jamie | 1984-10-19 | 60 | |
| 5 | 166 | Family | 1984-10-26 | 60 | |
| 6 | 167 | Shadow of a Doubt | 1984-11-02 | 60 | |
| 7 | 168 | Homecoming | 1984-11-09 | 60 | |
| 8 | 169 | Oil Baron's Ball III | 1984-11-16 | 60 | |
| 9 | 170 | Shadows | 1984-11-23 | 60 | |
| 10 | 171 | Charlie | 1984-11-30 | 60 | |
| 11 | 172 | Barbecue Five | 1984-12-07 | 60 | |
| 12 | 173 | Do You Take This Woman ... | 1984-12-14 | 60 | |
| 13 | 174 | Deja Vu | 1984-12-21 | 60 | |
| 14 | 175 | Odd Man Out | 1984-12-28 | 60 | |
| 15 | 176 | Lockup in Laredo | 1985-01-04 | 60 | |
| 16 | 177 | Winds of War | 1985-01-11 | 60 | |
| 17 | 178 | Bail Out | 1985-01-25 | 60 | |
| 18 | 179 | Legacy of Hate | 1985-02-01 | 60 | |
| 19 | 180 | Sins of the Fathers | 1985-02-08 | 60 | |
| 20 | 181 | The Brothers Ewing | 1985-02-15 | 60 | |
| 21 | 182 | Shattered Dreams | 1985-02-22 | 60 | |
| 22 | 183 | Dead Ends | 1985-03-01 | 60 | |
| 23 | 184 | Trial and Error | 1985-03-08 | 60 | |
| 24 | 185 | The Verdict | 1985-03-15 | 60 | |
| 25 | 186 | Sentences | 1985-03-29 | 60 | |
| 26 | 187 | Terms of Estrangement | 1985-04-12 | 60 | |
| 27 | 188 | The Ewing Connection | 1985-04-19 | 60 | |
| 28 | 189 | Deeds and Misdeeds | 1985-05-03 | 60 | |
| 29 | 190 | Deliverance | 1985-05-10 | 60 | |
| 30 | 191 | Swan Song | 1985-05-17 | 60 | |
Season 9
| Episode No. | No. Overall | Title | Airdate | Runtime | Summary |
| --- | --- | --- | --- | --- | --- |
| 1 | 192 | The Family Ewing | 1985-09-27 | 60 | |
| 2 | 193 | Rock Bottom | 1985-09-27 | 60 | |
| 3 | 194 | Those Eyes | 1985-10-04 | 60 | |
| 4 | 195 | Resurrection | 1985-10-11 | 60 | |
| 5 | 196 | Saving Grace | 1985-10-18 | 60 | |
| 6 | 197 | Mothers | 1985-10-25 | 60 | |
| 7 | 198 | The Wind of Change | 1985-11-01 | 60 | |
| 8 | 199 | Quandary | 1985-11-08 | 60 | |
| 9 | 200 | Close Encounters | 1985-11-15 | 60 | |
| 10 | 201 | Suffer the Little Children | 1985-11-22 | 60 | |
| 11 | 202 | The Prize | 1985-11-29 | 60 | |
| 12 | 203 | En Passant | 1985-12-06 | 60 | |
| 13 | 204 | Goodbye, Farewell, and Amen | 1985-12-13 | 60 | |
| 14 | 205 | Curiosity Killed the Cat | 1985-12-20 | 60 | |
| 15 | 206 | The Missing Link | 1986-01-03 | 60 | |
| 16 | 207 | Twenty-Four Hours | 1986-01-10 | 60 | |
| 17 | 208 | The Deadly Game | 1986-01-17 | 60 | |
| 18 | 209 | Blame It on Bogota | 1986-01-24 | 60 | |
| 19 | 210 | Shadow Games | 1986-01-31 | 60 | |
| 20 | 211 | Missing | 1986-02-07 | 60 | |
| 21 | 212 | Dire Straits | 1986-02-14 | 60 | |
| 22 | 213 | Overture | 1986-02-21 | 60 | |
| 23 | 214 | Sitting Ducks | 1986-02-28 | 60 | |
| 24 | 215 | Masquerade | 1986-03-07 | 60 | |
| 25 | 216 | Just Desserts | 1986-03-14 | 60 | |
| 26 | 217 | Nothing's Ever Perfect | 1986-03-21 | 60 | |
| 27 | 218 | J.R. Rising | 1986-04-04 | 60 | |
| 28 | 219 | Serendipity | 1986-04-11 | 60 | |
| 29 | 220 | Thrice in a Lifetime | 1986-05-02 | 60 | |
| 30 | 221 | Hello, Goodbye, Hello | 1986-05-09 | 60 | |
| 31 | 222 | Blast from the Past | 1986-05-16 | 60 | |
Season 10
| Episode No. | No. Overall | Title | Airdate | Runtime | Summary |
| --- | --- | --- | --- | --- | --- |
| 1 | 223 | Return to Camelot (1) | 1986-09-26 | 60 | |
| 2 | 224 | Return to Camelot (2) | 1986-09-26 | 60 | |
| 3 | 225 | Pari Per Sue | 1986-10-03 | 60 | |
| 4 | 226 | Once and Future King | 1986-10-10 | 60 | |
| 5 | 227 | Enigma | 1986-10-17 | 60 | |
| 6 | 228 | Trompe L'Oeil | 1986-10-24 | 60 | |
| 7 | 229 | Territorial Imperative | 1986-10-31 | 60 | |
| 8 | 230 | The Second Time Around | 1986-11-07 | 60 | |
| 9 | 231 | Bells Are Ringing | 1986-11-14 | 60 | |
| 10 | 232 | Who's Who at the Oil Baron's Ball? | 1986-11-21 | 60 | |
| 11 | 233 | Proof Positive | 1986-11-28 | 60 | |
| 12 | 234 | Something Old, Something New | 1986-12-05 | 60 | |
| 13 | 235 | Bar-B-Cued | 1986-12-12 | 60 | |
| 14 | 236 | The Fire Next Time | 1986-12-19 | 60 | |
| 15 | 237 | So Shall Ye Reap | 1987-01-02 | 60 | |
| 16 | 238 | Tick, Tock | 1987-01-09 | 60 | |
| 17 | 239 | Night Visitor | 1987-01-23 | 60 | |
| 18 | 240 | Cat and Mouse | 1987-01-30 | 60 | |
| 19 | 241 | High Noon for Calhoun | 1987-02-06 | 60 | |
| 20 | 242 | Olio | 1987-02-13 | 60 | |
| 21 | 243 | A Death in the Family | 1987-02-20 | 60 | |
| 22 | 244 | Revenge of the Nerd | 1987-02-27 | 60 | |
| 23 | 245 | The Ten Percent Solution | 1987-03-13 | 60 | |
| 24 | 246 | Some Good, Some Bad | 1987-03-20 | 60 | |
| 25 | 247 | War and Peace | 1987-04-03 | 60 | |
| 26 | 248 | Ruthless People | 1987-04-10 | 60 | |
| 27 | 249 | The Dark at the End of the Tunnel | 1987-05-01 | 60 | |
| 28 | 250 | Two-Fifty | 1987-05-08 | 60 | |
| 29 | 251 | Fall of the House of Ewing | 1987-05-15 | 60 | |
Season 11
| Episode No. | No. Overall | Title | Airdate | Runtime | Summary |
| --- | --- | --- | --- | --- | --- |
| 1 | 252 | After the Fall: Ewing Rise | 1987-09-25 | 60 | |
| 2 | 253 | After the Fall: Digger Redux | 1987-09-25 | 60 | |
| 3 | 254 | The Son Also Rises | 1987-10-02 | 60 | |
| 4 | 255 | Gone with the Wind | 1987-10-09 | 60 | |
| 5 | 256 | The Lady Vanishes | 1987-10-16 | 60 | |
| 6 | 257 | Tough Love | 1987-10-23 | 60 | |
| 7 | 258 | Last Tango in Dallas | 1987-10-30 | 60 | |
| 8 | 259 | Mummy's Revenge | 1987-11-06 | 60 | |
| 9 | 260 | Hustling | 1987-11-13 | 60 | |
| 10 | 261 | Bedtime Stories | 1987-11-20 | 60 | |
| 11 | 262 | Lovers and Other Liars | 1987-11-27 | 60 | |
| 12 | 263 | Brothers and Sons | 1987-12-04 | 60 | |
| 13 | 264 | Brother, Can You Spare a Child? | 1987-12-11 | 60 | |
| 14 | 265 | Daddy's Little Darlin' | 1987-12-18 | 60 | |
| 15 | 266 | It's Me Again | 1988-01-08 | 60 | |
| 16 | 267 | Marriage on the Rocks | 1988-01-15 | 60 | |
| 17 | 268 | Anniversary Waltz | 1988-01-22 | 60 | |
| 18 | 269 | Brotherly Love | 1988-02-05 | 60 | |
| 19 | 270 | The Best Laid Plans | 1988-02-12 | 60 | |
| 20 | 271 | Farlow's Follies | 1988-02-19 | 60 | |
| 21 | 272 | Malice in Dallas | 1988-02-26 | 60 | |
| 22 | 273 | Crime Story | 1988-03-04 | 60 | |
| 23 | 274 | To Have and to Hold | 1988-03-11 | 60 | |
| 24 | 275 | Dead Reckoning | 1988-03-18 | 60 | |
| 25 | 276 | Never Say Never | 1988-04-01 | 60 | |
| 26 | 277 | Last of the Good Guys | 1988-04-08 | 60 | |
| 27 | 278 | Top Gun | 1988-04-15 | 60 | |
| 28 | 279 | Pillow Talk | 1988-04-29 | 60 | |
| 29 | 280 | Things Ain't Goin' So Good at Southfork, Again | 1988-05-06 | 60 | |
| 30 | 281 | The Fat Lady Singeth | 1988-05-13 | 60 | |
Season 12
| Episode No. | No. Overall | Title | Airdate | Runtime | Summary |
| --- | --- | --- | --- | --- | --- |
| 1 | 282 | Carousel | 1988-10-28 | 60 | |
| 2 | 283 | No Greater Love | 1988-11-04 | 60 | |
| 3 | 284 | The Call of the Wild | 1988-11-11 | 60 | |
| 4 | 285 | Out of the Frying Pan | 1988-11-18 | 60 | |
| 5 | 286 | Road Work | 1988-12-02 | 60 | |
| 6 | 287 | War and Love and the Whole Damned Thing | 1988-12-09 | 60 | |
| 7 | 288 | Showdown at the Ewing Corral | 1988-12-16 | 60 | |
| 8 | 289 | Deception | 1989-01-06 | 60 | |
| 9 | 290 | Counter Attack | 1989-01-13 | 60 | |
| 10 | 291 | The Sting | 1989-01-20 | 60 | |
| 11 | 292 | The Two Mrs. Ewings | 1989-01-27 | 60 | |
| 12 | 293 | The Switch | 1989-02-03 | 60 | |
| 13 | 294 | He-e-ere's Papa! | 1989-02-10 | 60 | |
| 14 | 295 | Comings and Goings | 1989-02-17 | 60 | |
| 15 | 296 | Country Girl | 1989-02-24 | 60 | |
| 16 | 297 | Wedding Bell Blues | 1989-02-24 | 60 | |
| 17 | 298 | The Way We Were | 1989-03-03 | 60 | |
| 18 | 299 | The Serpent's Tooth | 1989-03-10 | 60 | |
| 19 | 300 | Three Hundred | 1989-03-17 | 60 | |
| 20 | 301 | April Showers | 1989-03-31 | 60 | |
| 21 | 302 | And Away We Go! | 1989-04-07 | 60 | |
| 22 | 303 | Yellow Brick Road | 1989-04-14 | 60 | |
| 23 | 304 | The Sound of Money | 1989-04-28 | 60 | |
| 24 | 305 | The Great Texas Waltz | 1989-05-05 | 60 | |
| 25 | 306 | Mission to Moscow | 1989-05-12 | 60 | |
| 26 | 307 | Reel Life | 1989-05-19 | 60 | |
Season 13
| Episode No. | No. Overall | Title | Airdate | Runtime | Summary |
| --- | --- | --- | --- | --- | --- |
| 1 | 308 | Phantom of the Oil Rig | 1989-09-22 | 60 | |
| 2 | 309 | The Leopard's Spots | 1989-09-22 | 60 | |
| 3 | 310 | Cry Me a River of Oil | 1989-09-29 | 60 | |
| 4 | 311 | Ka-Booooom! | 1989-10-06 | 60 | |
| 5 | 312 | Sunrise, Sunset | 1989-10-13 | 60 | |
| 6 | 313 | Pride and Prejudice | 1989-10-20 | 60 | |
| 7 | 314 | Fathers and Other Strangers | 1989-11-03 | 60 | |
| 8 | 315 | Black Tide | 1989-11-10 | 60 | |
| 9 | 316 | Daddy Dearest | 1989-11-17 | 60 | |
| 10 | 317 | Hell's Fury | 1989-12-01 | 60 | |
| 11 | 318 | Cally on a Hot Tin Roof | 1989-12-08 | 60 | |
| 12 | 319 | Sex, Lies and Videotape | 1989-12-15 | 60 | |
| 13 | 320 | Tale of Two Cities | 1990-01-05 | 60 | |
| 14 | 321 | Judgment Day | 1990-01-12 | 60 | |
| 15 | 322 | Unchain My Heart | 1990-01-19 | 60 | |
| 16 | 323 | I Dream of Jeannie | 1990-02-02 | 60 | |
| 17 | 324 | After Midnight | 1990-02-09 | 60 | |
| 18 | 325 | The Crucible | 1990-02-16 | 60 | |
| 19 | 326 | Dear Hearts and Gentle People | 1990-02-23 | 60 | |
| 20 | 327 | Paradise Lost | 1990-03-09 | 60 | |
| 21 | 328 | Will Power | 1990-03-16 | 60 | |
| 22 | 329 | The Smiling Cobra | 1990-03-30 | 60 | |
| 23 | 330 | Jessica Redux | 1990-04-06 | 60 | |
| 24 | 331 | Family Plot | 1990-04-13 | 60 | |
| 25 | 332 | The Southfork Wedding Jinx | 1990-04-27 | 60 | |
| 26 | 333 | Three, Three, Three (1) | 1990-05-04 | 60 | |
| 27 | 334 | Three, Three, Three (2) | 1990-05-11 | 60 | |
Season 14
| Episode No. | No. Overall | Title | Airdate | Runtime | Summary |
| --- | --- | --- | --- | --- | --- |
| 1 | 335 | April in Paris | 1990-11-02 | 60 | |
| 2 | 336 | Charade | 1990-11-09 | 60 | |
| 3 | 337 | One Last Kiss | 1990-11-16 | 60 | |
| 4 | 338 | Terminus | 1990-11-23 | 60 | |
| 5 | 339 | Tunnel of Love | 1990-11-30 | 60 | |
| 6 | 340 | Heart and Soul | 1990-12-07 | 60 | |
| 7 | 341 | The Fabulous Ewing Boys | 1990-12-14 | 60 | |
| 8 | 342 | The Odessa File | 1990-12-21 | 60 | |
| 9 | 343 | Sail On | 1991-01-04 | 60 | |
| 10 | 344 | Lock, Stock and Jock | 1991-01-11 | 60 | |
| 11 | 345 | S is for Seduction | 1991-01-18 | 60 | |
| 12 | 346 | Designing Women | 1991-02-01 | 60 | |
| 13 | 347 | 90265 | 1991-02-08 | 60 | |
| 14 | 348 | Smooth Operator | 1991-02-15 | 60 | |
| 15 | 349 | Win Some, Lose Some | 1991-03-01 | 60 | |
| 16 | 350 | Fathers and Sons and Fathers and Sons | 1991-03-08 | 60 | |
| 17 | 351 | When the Wind Blows | 1991-03-29 | 60 | |
| 18 | 352 | Those Darned Ewings | 1991-04-05 | 60 | |
| 19 | 353 | Farewell, My Lovely | 1991-04-12 | 60 | |
| 20 | 354 | Some Leave, Some Get Carried Out | 1991-04-19 | 60 | |
| 21 | 355 | The Decline and Fall of the Ewing Empire | 1991-04-26 | 60 | |
| 22 | 356 | Conundrum (1) | 1991-05-03 | 60 | |
| 23 | 357 | Conundrum (2) | 1991-05-03 | 60 | |
Series Cast
| | | | |
| --- | --- | --- | --- |
| | Larry Hagman | as John Ross "J.R." Ewing, Jr. | |
| | Ken Kercheval | as Cliff Barnes | |
| | Patrick Duffy | as Robert James "Bobby" Ewing | |
| | Donna Reed | as Eleanor "Miss Ellie" Southworth Ewing Farlow | |
| | Barbara Bel Geddes | as Eleanor "Miss Ellie" Southworth Ewing Farlow | |
| | Linda Gray | as Sue Ellen Shepard Ewing Lockwood | |
| | Steve Kanaly | as Ray Krebbs | |
| | Howard Keel | as Clayton Farlow | |
| | Victoria Principal | as Pamela Barnes Ewing | |
| | Charlene Tilton | as Lucy Ewing Cooper | |
| | Susan Howard | as Donna Culver Krebbs | |
| | Priscilla Presley | as Jenna Wade | |
| | Jim Davis | as John Ross "Jock" Ewing | |
| | Sheree J. Wilson | as April Stevens Ewing | |
| | George Kennedy | as Carter McKay | |
| | Cathy Podewell | as Cally Harper Ewing | |
| | Kimberly Foster | as Michelle Stevens | |
| | Sasha Mitchell | as James Richard Beaumont | |
| | Dack Rambo | as Jack Ewing | |
| | Barbara Stock | as Liz Adams | |
| | Lesley-Anne Down | as Stephanie Rogers | |
Series Crew
| | Position | Name |
| --- | --- | --- |
| | Creator | David Jacobs |
| | Supervising Producer | Peter Dunne |
| | Executive Producer | Philip Capice |
| | Associate Producer | Cliff Fenneman |
Related News
TVMaze