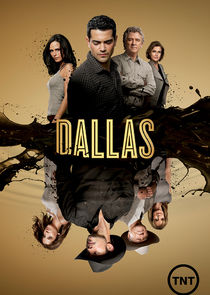 Dallas follows Bobby Ewing, now the senior member of the Ewing family following the death of his older brother J.R. Ewing. Following the death of his revered father, John Ross is out to prove he can be just as powerful an ally or enemy as his infamous father. Bobby's adopted son Christopher is newly single and determined to make a name for himself and his family in the world of natural gas. Elena Ramos is the former girlfriend of both John Ross and Christopher who is now blinded by thoughts of justice for previous wrongs. Pamela Rebecca Barnes is John Ross' wife and the daughter of Cliff Barnes, a longtime rival of the Ewings. She is determined to have a happy ending with her husband and make a home on Southfork Ranch. Also featured is Bobby's wife Ann and Harris Ryland, her scheming ex-husband. Emma Ryland is Ann and Harris' daughter, who has been taught by her father and grandmother.
Series Overview
Rating
imDb Rating: 7.1 (9,754 Votes)
Metascore: N/A
Plot
The next generation of the Ewing family, cousins John Ross Ewing and Christopher Ewing, clash over the family's oil business and vast fortune.
Details
Rated: TV-14
Released: 13 Jun 2012
Runtime: 42 min
Genre: Drama, Romance
Director: N/A
Writer: Cynthia Cidre, David Jacobs
Actors: Josh Henderson, Jesse Metcalfe, Jordana Brewster, Julie Gonzalo
Language: English
Country: USA
Awards: 9 nominations.
Total Seasons: 3
Previous Episode
Brave New World
Episode 3x15; Sep 22, 2014
While Christopher races to find Elena, Bobby is double-crossed by the cartel. No longer able to sit by, John Ross puts his own life on the line to attempt a rescue. Meanwhile, Nicolas tries to prove himself to Elena by making a deal with the authorities that puts him on a collision course with John Ross' plan and places both their lives in jeopardy.
Previous Episodes 3x15: Brave New World 3x14: Endgame 3x13: Boxed In 3x12: Victims of Love 3x11: Hurt 3x10: Dead Reckoning 3x9: Denial, Anger, Acceptance 3x8: Where There's Smoke 3x7: Like a Bad Penny

View All Episodes
Cast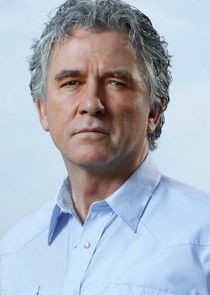 Patrick Duffy as Robert James "Bobby" Ewing
Linda Gray as Sue Ellen Ewing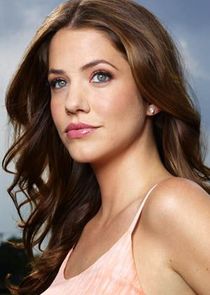 Julie Gonzalo as Pamela Rebecca Ewing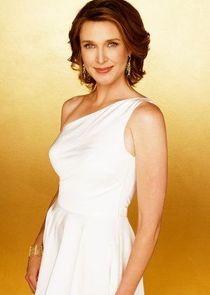 Brenda Strong as Ann Ewing
Josh Henderson as John Ross Ewing III
Jordana Brewster as Elena Ramos
View Full Cast
Skip to:
Season 1
| Episode No. | No. Overall | Title | Airdate | Runtime | Summary |
| --- | --- | --- | --- | --- | --- |
| 1 | 1 | Changing of the Guard | 2012-06-13 | 60 | |
| 2 | 2 | Hedging Your Bets | 2012-06-13 | 60 | |
| 3 | 3 | The Price You Pay | 2012-06-20 | 60 | |
| 4 | 4 | The Last Hurrah | 2012-06-27 | 60 | |
| 5 | 5 | Truth and Consequences | 2012-07-04 | 60 | |
| 6 | 6 | The Enemy of My Enemy | 2012-07-11 | 60 | |
| 7 | 7 | Collateral Damage | 2012-07-18 | 60 | |
| 8 | 8 | No Good Deed | 2012-07-25 | 60 | |
| 9 | 9 | Family Business | 2012-08-01 | 60 | |
| 10 | 10 | Revelations | 2012-08-08 | 60 | |
Season 2
| Episode No. | No. Overall | Title | Airdate | Runtime | Summary |
| --- | --- | --- | --- | --- | --- |
| 1 | 11 | Battle Lines | 2013-01-28 | 60 | The battle for Ewing Energies heats up as Christopher and John Ross clash over opposing visions for the company. As Christopher seeks to gain the upper hand in his divorce from Rebecca Sutter, a game-changing revelation turns everything on its head, causing the entire family to put their differences aside and rally together -- except for John Ross, who uses J.R.'s dirty little tricks to take revenge on Christopher and Elena. Meanwhile, Ann is blackmailed by her ex-husband, Harris Ryland, forcing her and Bobby to confront a shocking secret from Ann's past. |
| 2 | 12 | Venomous Creatures | 2013-01-28 | 60 | With Christopher and Bobby at the helm of Ewing Energies, and Elena working to gain a stronger foothold within the company, J.R. and John Ross strike a deal to wrestle control of Ewing Energies away from them. Meanwhile, Pamela Rebecca Barnes schemes with John Ross to take half of Christopher's shares in Ewing Energies to fulfill her father's desire for revenge against the Ewings. And Ryland's mother, Judith, proves to be just as evil as her son. |
| 3 | 13 | Sins of the Father | 2013-02-04 | 60 | When new evidence mysteriously surfaces pointing to foul play in Tommy's disappearance, Christopher aims to connect Pamela to the crime. J.R. and John Ross maneuver on two fronts to reclaim their birthright, including poisoning one family member against another. Pamela continues to push her father's agenda to gain control of Ewing Energies. As a new member of the family arrives at Southfork, Ann is pushed to the brink by Ryland's sadistic games and finally takes action. |
| 4 | 14 | False Confessions | 2013-02-11 | 60 | With the future of Ewing Energies in jeopardy, Christopher does everything possible to keep a key deal alive. J.R. works to undermine Pamela, forcing John Ross to choose between a Ewing and a Barnes. Cliff Barnes returns to meet with an unlikely visitor. |
| 5 | 15 | Trial and Error | 2013-02-18 | 60 | Ryland continues his onslaught of Ann, exposing secrets from her past that threaten to destroy her. Meanwhile, John Ross' plot to take over Ewing Energies solidifies; Christopher changes tactics with Pamela Barnes; and an enemy from the Ewings' past resurfaces. |
| 6 | 16 | Blame Game | 2013-02-25 | 60 | John Ross continues to persuade Sue Ellen to help him take control of Ewing Energies. Christopher and Pamela Rebecca work with their lawyers to settle their divorce. With Drew's help, Christopher makes a startling revelation that could change the fate of Ewing Energies. And the whole family comes together when an outsider tries to undermine them all. |
| 7 | 17 | The Furious and the Fast | 2013-03-04 | 60 | In the aftermath of John Ross and Sue Ellen's coup to take over Ewing Energies, Bobby retaliates with his brother's help, Gary, leaving the family in a Mexican standoff. Meanwhile, Pamela is caught between Christopher and John Ross, as the cousins clash, with it all culminating in a winner-take-all car race. |
| 8 | 18 | J.R.'s Masterpiece | 2013-03-11 | 60 | In a heartrending farewell episode, Dallas says goodbye to the legendary J.R. Ewing, who, after a lifetime of scheming and dealing, has finally met his end. The Ewing family reels at hearing the news about J.R.'s death and is even more shocked to learn the cause. Striving to set aside their differences, J.R.'s family comes together to mourn his passing, accompanied by many characters from his past. But their tears are soon overpowered by a shocking revelation worthy of one of televisions most iconic characters. In life - and now in death - nothing is ever as it seems when it comes to J.R. Ewing. |
| 9 | 19 | Ewings Unite! | 2013-03-18 | 60 | As Bobby, Christopher and John Ross get to work on J.R.'s masterpiece, J.R.'s will has lasting ramifications for the family legacy and Southfork. Pamela proves her loyalty to John Ross by giving him information against her father, and Christopher's relationship with Elena is tested when Christopher resorts to a tactic worthy of J.R. Meanwhile, Drew is forced to betray the Ewings when a family member is threatened, and Sue Ellen uses her wits to get Gary out of Dallas. |
| 10 | 20 | Guilt & Innocence | 2013-03-25 | 60 | Peace among the Ewings is threatened when catastrophe strikes and Christopher's technology is believed to be the cause. As Bobby struggles to keep the family together, Sue Ellen reaches out to an old friend for help. Meanwhile, Pamela's mother, Afton Cooper, returns to Dallas to take care of her daughter. And Emma is put in the middle of her father and grandmother's relationship, pushing her closer to Drew, who's wrestling with a dark secret. |
| 11 | 21 | Let Me In | 2013-04-01 | 60 | Conspiracy emerges intent on keeping Christopher to blame for recent events and to cripple Ewing Energies. The Ewings' investigation into this conspiracy brings revelations in line with J.R.'s masterpiece and introduces a new adversary into the mix. John Ross and Pamela bond as he helps her comes to terms with a personal issue just as Christopher and Elena's relationship takes a turn. Meanwhile, Ryland makes a move against Drew to protect Emma. |
| 12 | 22 | A Call to Arms | 2013-04-08 | 60 | With the clock ticking in the wake of Cliff and Ryland putting Ewing Energies on the verge of collapse, the Ewings battle back with J.R.'s master plan to guide them. Christopher and John Ross attempt to bring Pamela into the fold by turning her against her father, but at the risk of alienating her completely. Meanwhile, Bobby is on the brink of exposing Ryland's crimes as Emma and Drew's relationship continues to fracture, and Christopher closes in on finding his mother. |
| 13 | 23 | Love and Family | 2013-04-08 | 60 | After Pamela proves her loyalty to John Ross, he goes out on a limb to let her in on J.R.'s master plan. But when Christopher's suspicions about her seem to be right, John Ross begins to question if his trust was misplaced, leading Pamela to show her mettle in game-changing fashion. Meanwhile, Drew confides in Elena about a dark secret that leaves her forced to choose between her family and her love for Christopher. And Bobby continues his fight to keep Ewing Energies out of Cliff Barnes' hands. |
| 14 | 24 | Guilt by Association | 2013-04-15 | 60 | When John Ross and Pamela make a shocking discovery about an enemy's whereabouts the night J.R. was killed, Bobby is compelled to reveal more of J.R.'s master plan to them and ask for their help in a surprising way. Meanwhile, Christopher heads out to search for his mother, but as an unexpected secret comes to light, a rift drives Christopher and Elena apart. At the same time, Sue Ellen makes an impassioned plea to convince Ken Richards to do the right thing, even though it may have dire consequences for him. |
| 15 | 25 | Legacies | 2013-04-15 | 60 | In the electrifying second season finale, the Ewings unite to execute J.R.'s master plan. Twists and turns abound as each family member tries to ensure its success in ways that would make even a scoundrel like J.R. Ewing proud. When the shocking answer to the question "Who killed J.R.?" is finally revealed, the stage is deliciously set for new alliances and new battles to begin. |
Season 3
| Episode No. | No. Overall | Title | Airdate | Runtime | Summary |
| --- | --- | --- | --- | --- | --- |
| 1 | 26 | The Return | 2014-02-24 | 60 | Season 3 kicks off with the Ewings on top, having vanquished Cliff Barnes and taken over his company. The Ewings are united, with Sue Ellen planning a wedding for John Ross and Pamela. But solidarity among them can only last for so long. John Ross quickly gets into conflict with Bobby over their joint ownership of Southfork Ranch, while also putting his marriage at risk as he enters into an illicit liaison with Emma. Meanwhile, Christopher's relationship with Elena seems irreparable as Elena returns to Dallas with her own secret agenda for justice. As the betrayals mount, the arrival of a mysterious stranger puts everyone's plans at risk. |
| 2 | 27 | Trust Me | 2014-03-03 | 60 | On the heels of Nicolas' arrival, John Ross goes to great lengths to keep his plans for Ewing Global moving forward, locking horns with Bobby in the process. Meanwhile, Sue Ellen's suspicions of John Ross' infidelity threaten to derail her alliance with her son. Harris Ryland's surprise return creates concern, and Emma enlists the help of her grandmother. Bobby and Ann's investigation into Ryland's release from jail leads to a shocking revelation. |
| 3 | 28 | Playing Chicken | 2014-03-10 | 60 | The race to secure capital for the impending Arctic Lease auction has Bobby scrambling to outmaneuver John Ross' efforts to frack on Southfork. While Nicolas and Elena's partnership heats up, Christopher makes a startling discovery about Nicolas' past, and Emma's games put John Ross and Pamela's upcoming wedding in jeopardy. |
| 4 | 29 | Lifting the Veil | 2014-03-17 | 60 | It's wedding day at Southfork and Afton, Ray and Lucy return for the occasion. The only one missing is the groom, John Ross, who's skipped out to strike a deal with a family adversary. Meanwhile,Christopher returns from Mexico to witness Nicolas and Elena's relationship deepening, and to his surprise finds a new burgeoning romantic connection. As Pamela wonders what's keeping John Rossfrom the nuptials, Sue Ellen fears it's Emma and contemplates stopping the wedding. |
| 5 | 30 | D.T.R. | 2014-03-24 | 60 | The honeymoon is over for John Ross, as Bobby and Sue Ellen try to use the Governor to stop John Ross from becoming just like his father, J.R.... a move that could divide the family forever. Meanwhile, Christopher discovers surprising details about Heather's past; Cliff persuades Elena to try a new tact in her quest for justice; and Judith, Ryland and Ann try, with varying degrees of success, to get Emma under control. |
| 6 | 31 | Like Father, Like Son | 2014-03-31 | 60 | On the heels of Bobby's appointment as Railroad Commissioner, John Ross scrambles to find the funds to keep the Arctic lease deal alive, even if it means betraying those who love him most. Sensing an opportunity, Elena and Nicolas get Pamela and John Ross out of the office to divide and conquer. Meanwhile, things get complicated for Christopher and Heather and Ryland's plot to keep Emma and John Ross apart takes an unexpected turn. |
| 7 | 32 | Like a Bad Penny | 2014-04-07 | 60 | As Bobby and Ann work to get Sue Ellen released, John Ross pushes ahead on his plans for control of Ewing Global, enlisting the help of one of J.R.'s last business partners. Meanwhile, secrets come to light as Emma discovers the lengths her father and grandmother have gone to control her, Elena decides what to do with a secret she's discovered and her brother, Drew, returns to Dallas, which leads to a surprising showdown. |
| 8 | 33 | Where There's Smoke | 2014-04-14 | 60 | In the electrifying mid-season finale, Pamela's discovery that John Ross has been sleeping with Emma ignites a firestorm at Southfork threatening not only their relationship, but Bobby and Ann's. Christopher and Heather must deal with a drastic action taken by Bo ; Elena and Nicolas' relationship is tested as Drew's arrival in Dallas continues to threaten their plans; and Emma takes a page out of her grandmother's playbook that ends in disaster. As cliffhangers mount, lives and relationships are brought to the brink, setting the stage for a summer of showdowns. |
| 9 | 34 | Denial, Anger, Acceptance | 2014-08-18 | 60 | The mid-season premiere finds the Ewing family searching for answers as to who set the fire at Southfork Ranch and who will survive. While John Ross and Emma struggle with their role in Pamela's overdose, relationships among the family are forever changed. |
| 10 | 35 | Dead Reckoning | 2014-08-25 | 60 | The dark cloud over Southfork continues to grow with the news of a family death. Meanwhile, Christopher and Heather's relationship is put to the test as John Ross tries to redeem himself with Pamela, who begins to face the real reasons behind her overdose. Elsewhere, Elena makes a drastic move to get justice for her family, putting John Ross directly in her crosshairs. |
| 11 | 36 | Hurt | 2014-09-01 | 60 | In a thrilling showdown, Elena finally confronts the Ewings for what J.R. did to her father and for framing Cliff. Sue Ellen, Pamela and Ann are shocked over the truths Elena exposes, realigning relationships and forcing Bobby to re-examine the steps he took to implement J.R.'s master plan. Meanwhile, Nicolas' plan to steal Ewing Global for the Cartel moves forward, setting the stage for a new battle. |
| 12 | 37 | Victims of Love | 2014-09-08 | 60 | As Ewing Global goes public, twists and turns abound while everyone scrambles to claim ownership. Pamela struggles with what to do now that she knows Cliff didn't really kill J.R., and Bobby seeks the aide of an old flame Tracey McKay to help get back control of the company. Meanwhile, Judith and Ryland work to fix their own problems with the cartel, which ends up putting lives in the balance and aligning the Rylands and Ewings in a way no one ever expected. |
| 13 | 38 | Boxed In | 2014-09-15 | 60 | In the wake of a devastating family kidnapping, Bobby puts everything on the line to save lives. John Ross and Pamela form a truce of sorts. Elena, who's been in hiding with Nicolas, finally learns the truth about his connections to the cartel, which sends her spiraling. Christopher desperately searches for Elena, fearing for her safety. And Bobby is forced to make a choice he never anticipated. |
| 14 | 39 | Endgame | 2014-09-22 | 60 | In the electrifying third season finale, the Ewings and the Rylands finally force the cartel to pay the piper as some lives are saved and others are lost. Bobby and Sue Ellen form a new alliance to protect the family, which pits them against John Ross, who is still trying to regain control of Ewing Global and fix his marriage to Pamela. And Elena is pushed to the brink when she finds out the real depths of Nicolas' betrayal. As the season comes to an end, enemies are unmasked, new alliances are formed, and John Ross learns a shocking secret about J.R. that sends him halfway around the globe in search of a surprising new cohort. |
| 15 | 40 | Brave New World | 2014-09-22 | 60 | While Christopher races to find Elena, Bobby is double-crossed by the cartel. No longer able to sit by, John Ross puts his own life on the line to attempt a rescue. Meanwhile, Nicolas tries to prove himself to Elena by making a deal with the authorities that puts him on a collision course with John Ross' plan and places both their lives in jeopardy. |
Series Cast
| | | | |
| --- | --- | --- | --- |
| | Patrick Duffy | as Robert James "Bobby" Ewing | |
| | Linda Gray | as Sue Ellen Ewing | |
| | Julie Gonzalo | as Pamela Rebecca Ewing | |
| | Brenda Strong | as Ann Ewing | |
| | Josh Henderson | as John Ross Ewing III | |
| | Jordana Brewster | as Elena Ramos | |
| | Jesse Metcalfe | as Christopher Ewing | |
| | Mitch Pileggi | as Harris Ryland | |
| | Emma Bell | as Emma Judith Ryland | |
| | Kuno Becker | as Drew Ramos | |
| | Larry Hagman | as John Ross "J.R." Ewing, Jr. | |
| | Juan Pablo Di Pace | as Nicolás Treviño | |
Series Crew
| | Position | Name |
| --- | --- | --- |
| | Co-Executive Producer | Bruce Rasmussen |
| | Executive Producer | Bruce Rasmussen |
| | Co-Executive Producer | Robert Rovner |
| | Executive Producer | Robert Rovner |
| | Creator | David Jacobs |
| | Developer | Cynthia Cidre |
| | Executive Producer | Cynthia Cidre |
| | Executive Producer | Michael M. Robin |
| | Co-Executive Producer | Taylor Hamra |
| | Supervising Producer | Taylor Hamra |
| | Co-Producer | Bryan J Raber |
| | Co-Producer | Gail Gilchriest |
| | Consulting Producer | John Whelpley |
Related News
TVMaze