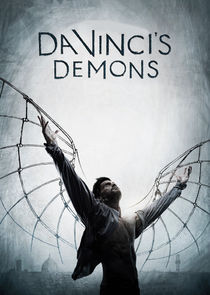 In a world where thought and faith are controlled, one man fights to set knowledge free. Leonardo da Vinci is tortured by a gift of superhuman genius. He finds himself in a conflict between truth and lies, religion and reason, past and future. His aspirations are used against him by opposing forces – luring him into a game of seduction where those who despise his intellect need him most.
His quest for knowledge nearly becomes his undoing, but da Vinci's genius prevails and he emerges as an unstoppable force that lifts an entire era out of darkness and propels it into light. His story becomes a mirror into our own world, calling us all to join his fight to free the future.
Series Overview
Rating
imDb Rating: 8.0 (70,795 Votes)
Metascore: N/A
Plot
Follows Leonardo Da Vinci during his early days in Florence, as a young artist, inventor and dreamer, trying to change the future.
Details
Rated: N/A
Released: N/A
Runtime: 59 min
Genre: Adventure, Biography, Drama, Fantasy, History, Mystery, Romance
Director: N/A
Writer: David S. Goyer
Actors: Tom Riley, Gregg Chillin, Eros Vlahos, Laura Haddock
Language: English
Country: USA
Awards: Won 2 Primetime Emmys. Another 3 wins & 14 nominations.
Total Seasons: 3
Previous Episode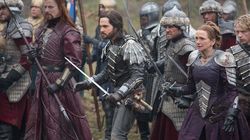 Ira Deorum
Episode 3x10; Oct 24, 2015
Leo must put his faith in his friends and in himself to have a chance to defeat the Turks.
Previous Episodes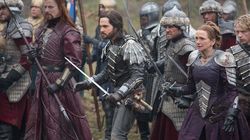 3x10: Ira Deorum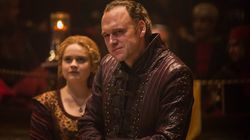 3x9: Angelus Iratissimus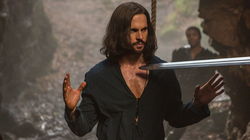 3x8: La Confessione Della Machina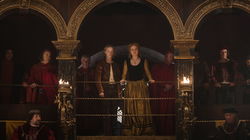 3x7: Alis Volat Proplis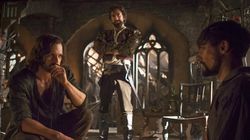 3x6: Liberum Arbitrium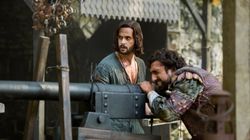 3x5: Anima Venator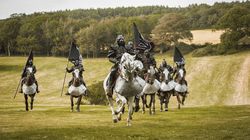 3x4: The Labrys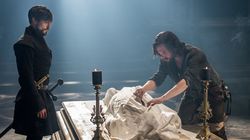 3x3: Modus Operandi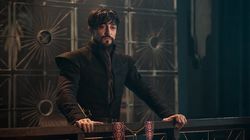 3x2: Abbadon

View All Episodes
Cast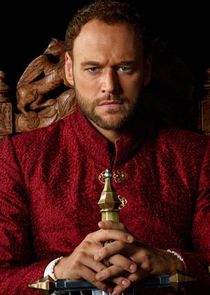 Elliot Cowan as Lorenzo Medici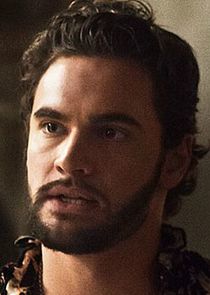 Tom Bateman as Giuliano Medici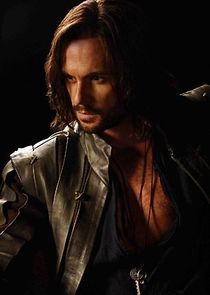 Tom Riley as Leonardo da Vinci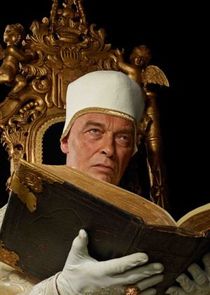 James Faulkner as Pope Sixtus IV
Blake Ritson as Count Girolamo Riario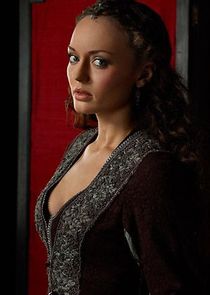 Laura Haddock as Lucrezia Donati
View Full Cast
Skip to:
Season 1
| Episode No. | No. Overall | Title | Airdate | Runtime | Summary |
| --- | --- | --- | --- | --- | --- |
| 1 | 1 | The Hanged Man | 2013-04-12 | 60 | A chronicle of the life of Leonardo da Vinci begins with the Italian artist-inventor in his mid-20s, when he is commissioned by the Medicis to create an Easter spectacle in Florence. Later, he's hired to build war machines, and meets a mysterious Turk. |
| 2 | 2 | The Serpent | 2013-04-19 | 60 | Leonardo's quest for the Book of Leaves continues; the pope's nephew meets a spy upon his arrival; and Leonardo's war designs do not measure up for the Medicis, causing a rift between the inventor and the rulers. |
| 3 | 3 | The Prisoner | 2013-04-26 | 60 | Riario engages the Pope and a mysterious prisoner in a discussion concerning the count's defeat, while Leonardo searches for a rational explanation when an outbreak of demonic possession occurs at a convent, and the blame is placed on the Medicis. |
| 4 | 4 | The Magician | 2013-05-03 | 60 | Bechhi is accused of spying for Rome and arrested; Leonardo unveils his latest weapon when the armies of Rome and Florence square off. Later, at a party in his honor, Leonardo is arrested and charged with sodomy. |
| 5 | 5 | The Tower | 2013-05-10 | 60 | Lorenzo demands that Leonardo's estranged father defend his son in court. Later, Leonardo surprises a corrupt judge during a performance for visiting royals, and is surprised himself when the Turk makes an appearance at the workshop. |
| 6 | 6 | The Devil | 2013-05-17 | 60 | The Turk's clue about the Book of Leaves leads Leonardo to Wallachia and an encounter with Vlad Dracula, while Lorenzo and Piero have a meeting with the Duke of Urbino. Later, the spy search intensifies. |
| 7 | 7 | The Hierophant | 2013-05-31 | 60 | Leonardo constructs a suit for underwater transportation and takes to the sewers to enter the Vatican, where he meets the pope and a mysterious prisoner. Meanwhile, Giuliano reveals the identity of spy in Rome. |
| 8 | 8 | The Lovers | 2013-06-07 | 60 | In the series 1 finale, the Pazzis set in motion a plan to murder Lorenzo and Giuliano on Easter Sunday, while the Turk tells Leonardo the location of the Book of Leaves. Later, Lucrezia serves up a startling revelation as Leonardo steps in to save the Medicis. |
Season 2
| Episode No. | No. Overall | Title | Airdate | Runtime | Summary |
| --- | --- | --- | --- | --- | --- |
| 1 | 9 | The Blood of Man | 2014-03-22 | 60 | In the Season 2 premiere, the Pazzis strike, leaving the fate of Florence in Leonardo's hands, while Riario forges on in his quest to attain the Book of Leaves. |
| 2 | 10 | The Blood of Brothers | 2014-03-29 | 60 | Leonardo uses his wiles to restore order to Florence, while Pope Sixtus recruits powerful allies and Nico tries not to succumb to Riario's temptations. |
| 3 | 11 | The Voyage of the Damned | 2014-04-05 | 60 | Leonardo's quest for the Book of Leaves continues; Pope Sixtus deals aggressively with Florence, leaving Lorenzo to make sacrifices; and Lucrezia undertakes an alliance-forming mission to Rome. |
| 4 | 12 | The Ends of the Earth | 2014-04-12 | 60 | Leonardo attempts to navigate the Atlantic without maps; Lucrezia is snuck into the Vatican for a vital meeting; and Lorenzo is recognized on his way to Naples. |
| 5 | 13 | The Sun and the Moon | 2014-04-19 | 60 | Leonardo, Riario and Nico are reunited in the New World; Lorenzo is helped by an old flame in his attempt to save Florence; and Clarice's hold on the Medici bank is threatened. |
| 6 | 14 | The Rope of the Dead | 2014-04-26 | 60 | Leonardo and Riario are challenged upon entering the Vault of Heaven; Lorenzo participates in King Ferrante's bloody games; and Lucrezia encounters the Turk on her way to Constantinople. |
| 7 | 15 | The Vault of Heaven | 2014-05-03 | 60 | Leonardo and his allies' quest for the Book of Leaves turns deadly; Carlo comes to Clarice's aid; and in the East, the son of the Sultan is intrigued with Lucrezia. |
| 8 | 16 | The Fall From Heaven | 2014-05-10 | 60 | Leonardo and Riario face death, while Zoroaster and Nico plot an escape. Meanwhile, Lorenzo cools his heels waiting for an audience with the King of Naples; and Bayezid comes to Rome on a diplomatic mission. |
| 9 | 17 | The Enemies of Man | 2014-05-17 | 60 | Back in Florence, Leonardo finds an iron-fisted Duke Federico ruling his subjects; a sinful Riario seeks redemption; and King Ferrante enters negotiations with Lorenzo. |
| 10 | 18 | The Sins of Daedalus | 2014-05-31 | 60 | In the Season 2 finale, Italian cities brace for an Ottoman attack; danger stalks Riario; and Nico holds Vanessa's destiny in his hands. |
Season 3
| Episode No. | No. Overall | Title | Airdate | Runtime | Summary |
| --- | --- | --- | --- | --- | --- |
| 1 | 19 | Semper Infidelis | 2015-10-24 | 60 | In the Season 3 premiere, the Ottoman Empire invades Otranto, forcing Leonardo and his allies to retreat. |
| 2 | 20 | Abbadon | 2015-10-24 | 60 | Leonardo plans an escape from Otranto, but those closest to him may still be imperiled. |
| 3 | 21 | Modus Operandi | 2015-10-24 | 60 | Leonardo investigates a horrific murder that may result in the Labyrinth being exposed. |
| 4 | 22 | The Labrys | 2015-10-24 | 60 | Carlo's attempt to program Leonardo into becoming "one" with the Labyrinth leads him to slip into an alternate reality that could prove life-threatening. |
| 5 | 23 | Anima Venator | 2015-10-24 | 60 | A paranoid Leonardo becomes shut off from his friends, while an endangered Lucrezia searches for a way to make amends for past sins. |
| 6 | 24 | Liberum Arbitrium | 2015-10-24 | 60 | The Monster of Italy is captured but not all is safe as danger still lurks and poses a threat to the upcoming Crusade Festival. |
| 7 | 25 | Alis Volat Proplis | 2015-10-24 | 60 | A former nemesis returns to Florence and stands in opposition to Crusade efforts; Vanessa and Nico ponder their futures; Leo attempts to decipher the Turkish armor. |
| 8 | 26 | La Confessione Della Machina | 2015-10-24 | 60 | Nico and Zo turn to an old enemy to gain support for the Crusade; Leo is ambushed by the Labyrinth. |
| 9 | 27 | Angelus Iratissimus | 2015-10-24 | 60 | Leo and Sophia struggle to control the mysterious device they've built. Back in Florence, Riario awaits judgment while Lorenzo and Vanessa take their partnership to the next level. |
| 10 | 28 | Ira Deorum | 2015-10-24 | 60 | Leo must put his faith in his friends and in himself to have a chance to defeat the Turks. |
Series Cast
| | | | |
| --- | --- | --- | --- |
| | Elliot Cowan | as Lorenzo Medici | |
| | Tom Bateman | as Giuliano Medici | |
| | Tom Riley | as Leonardo da Vinci | |
| | James Faulkner | as Pope Sixtus IV | |
| | Blake Ritson | as Count Girolamo Riario | |
| | Laura Haddock | as Lucrezia Donati | |
| | David Schofield | as Piero da Vinci | |
| | Gregg Chillin | as Zoroaster | |
| | Hera Hilmar | as Vanessa | |
| | Lara Pulver | as Clarice Orsini | |
| | Eros Vlahos | as Nico | |
| | Michael Elwyn | as Gentile Becchi | |
| | Alexander Siddig | as Al-Rahim | |
| | Michael Culkin | as Jacopo Pazzi | |
| | Nick Dunning | as Lupo Mercuri | |
| | Elliot Levey | as Francesco Pazzi | |
| | Allan Corduner | as Andrea Verrocchio | |
Series Crew
| | Position | Name |
| --- | --- | --- |
| | Creator | David S. Goyer |
| | Executive Producer | David S. Goyer |
| | Executive Producer | Julie Gardner |
| | Executive Producer | Jane Tranter |
| | Co-Executive Producer | Courtney B. Conte |
| | Co-Producer | Kevin Blank |
| | Co-Producer | Corey Reed |
| | Consulting Producer | Brian Nelson |
| | Associate Producer | Nellie Reed |
Related News
TVMaze